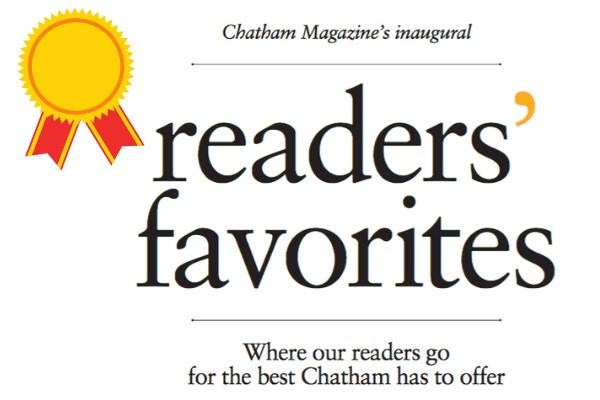 Briar Chapel Secures Two Readers' Favorites Awards
Chatham Magazine polled and pondered, culled and curated, tallied and touted its inaugural Readers' Favorites awards. Straight from the horse's mouth, here's how it all unfolded.
"We asked about food – where to eat breakfast, get a drink, take a date and more.

We asked about where to find home décor, what tours to take, what nonprofits are doing the best work. We asked about bands and live music and where to absorb Chatham's booming arts scene. We even asked about where you take your kids to play sports.

And you gave us answers.

From breakfast and coffee at Breakaway Café to furniture shopping at H&B Furniture Legacy Co. in Siler City, to paddling at Jordan Lake to drinking beers brewed at Bear Creek, your answers covered every corner of Chatham."

(Excerpt from October/November issue of Chatham Magazine)

We're thrilled and honored that those answers included Briar Chapel, voted Favorite Neighborhood in Chatham County! Our resort-style pool was also voted Favorite Playground, Pool or Kids' Space!
These mark the second and third "best of" awards that Briar Chapel has received in 2018, joining the 2018 Chapel Hill Magazine "Best Neighborhood" accolade.

We'd also like to send a balloon-filled congratulations to our friends and partners who topped the list of beloved hotspots and services in our county.

Want to experience this adventure-packed neighborhood for yourself? Sign up for our Resident for a Day Program (which includes a gift card to Veranda)!