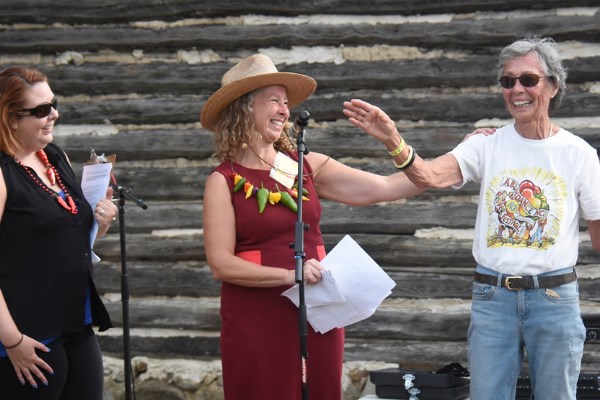 A Spicy Peek into the 11th Pepper Fest
Spice and sweet heat. Bands and brews. Art and activities. Families and fun at every turn!
On September 23, 2018, Briar Chapel opened its Great Meadow park to host the 11th Annual Pepper Festival in partnership with Abundance NC. As one of the largest chef competitions in the Triangle, the Pepper Fest challenges top chefs and brewers to craft their most creative recipes using the locally bred and grown North Carolina pepper. This year's Go Wild theme invited artisans to also showcase foraged ingredients to raise the awareness of North Carolina's bounty.
Festivalgoers sampled a mouthwatering smorgasbord of bites and brews, from spicy mojitos to sweet pepper nut butter. The foodie roster featured culinary cornerstones ranging from Harvest 18, Saint Jacques French Cuisine and City Kitchen to Tribeca Tavern and creative food trucks. Award-winning brewers and distillers, such as Fullsteam, Mystery Brewing, TOPO, Carolina Brewing and Bull City Ciderworks, proffered a menu of zesty beverages, beers and liquor cocktails.
And this year, we crowned a new court of foodie winners!
2018 Pepper Festival Awards
"Feeling Spirited" – Best Spirit:  Fairgame Distillery
"Ale Drink to That" - Best Beer/Cider/Mea:  Honey Girl Meadery
"Most Loved Libation" – Best in Show Drink: HomeBucha
"The Savory Stunner" - Best Savory Dish: Little River Eco Farm 
"My Sweet Heat" - Best Sweet Dish:  Big Spoon Roasters
"The Double Take" - Most Creative Dish: Fusion Fish
"The Platinum Pepper" - Best in Show:  The Food Fairy
"The Staff Sweetheart" - Most Local:  Angelina's Kitchen
"Best Volunteer": Norma Yanik
"Best Farm": Honey Bee Farms
Kids played the day away at Pepperpalooza, featuring bubble art, face painting and wacky storytelling. Guests jammed out to all-day bluegrass tunes from Elis Dyson and the Shambles, voted "Best Local Band," along with ZamBamBooGee. This year's festival welcomed a record 3,000 festivalgoers!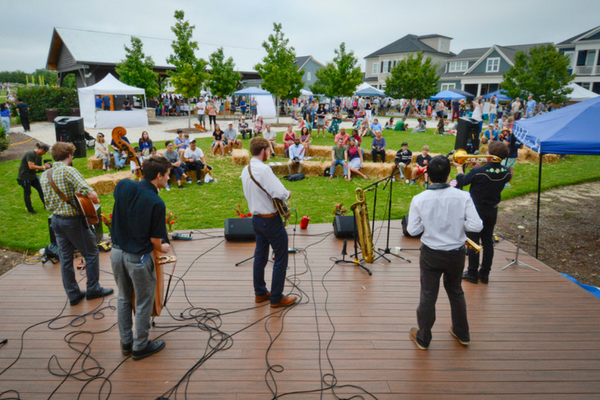 We always love partnering with Abundance NC, a local nonprofit that supports local food and sustainable fuels. The proceeds of the Pepper Fest benefit Abundance's work, supporting more than 200 farmers who would not otherwise be in business. What a wonderful cause to undergird the legacy of our community!
Due to the rapid growth, 11th Annual Pepper Festival marks the final year that it will be hosted on-site at Briar Chapel, with plans to relocate the festival in 2019 to a nearby site. We've been honored and thrilled to host the Fest for so many years and can't wait to see what happens with it next!
Check out other events at Briar Chapel!