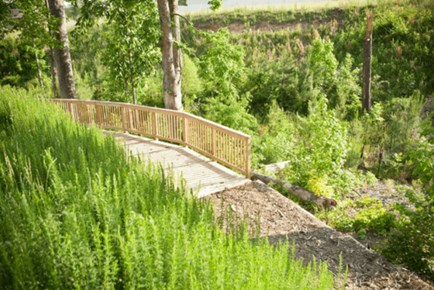 Briar Chapel Q3 Sustainability Update!
Briar Chapel was crafted around core principles of sustainability. When designing the community, we made it a priority to keep as many natural elements as possible and preserved almost 900 acres of trees and species-rich areas by nestling the homes into the existing topography.
Briar Chapel also has a commitment to building green and was one of the first communities in the Triangle to build homes that comply with the rigorous new-home construction requirements and third-party testing of the National Green Building Standard. Our homes are designed to manage moisture, improve indoor air quality, reduce maintenance, promote water conservation and increase solar capabilities, which results in homes that are more than 25% more efficient than the average North Carolina home.
We partner with Southern Energy Management to measure the effects of our sustainability on the environment as well as the advantages for our residents. Keep reading our Q3 2022 sustainability update, you won't believe these savings!
Lifetime savings
As of now, we have a cumulative energy savings over the lifetime of the community of $8.9M, or 62M kilowatt hours of electricity saved. To put it into perspective, that's equivalent to the carbon sequestered by 1.5M trees planted, the cost of 512K pizzas from Capp's or the carbon from 6.7M gallons of gasoline.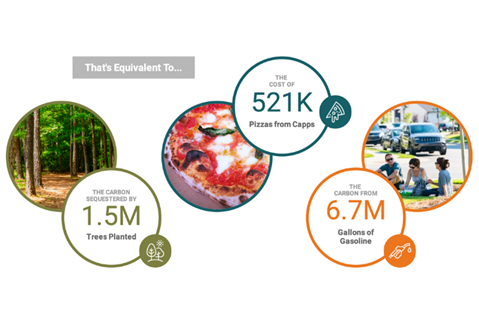 Over the lifetime of the community, we have also:
Avoided 132M pounds of carbon emissions
Achieved a lifetime average HERS score of 60.1, nearly four points better than the average NC home HERS score
Installed 82 solar systems
Established 10 homes in the community with net-zero electric bills.
Annual savings
This year, we have an average annual home energy savings of $624, or 852 kilowatt hours of electricity saved. That's equivalent to the carbon from 4.2K vehicle miles not driven, the cost of 26 concerts at Cat's Cradle or the cost of 70 burgers from Town Hall. We have also avoided 3.9K pounds of carbon emissions this year alone. 
Ready to start living green? Explore our green-built homes here.
Located in Chapel Hill, North Carolina, Briar Chapel offers new homes from the $400,000s. Explore Briar Chapel's resort-style amenities, parks, trails, shopping and on-site schools, a community that has been named Best Neighborhood in Chapel Hill for seven years running!