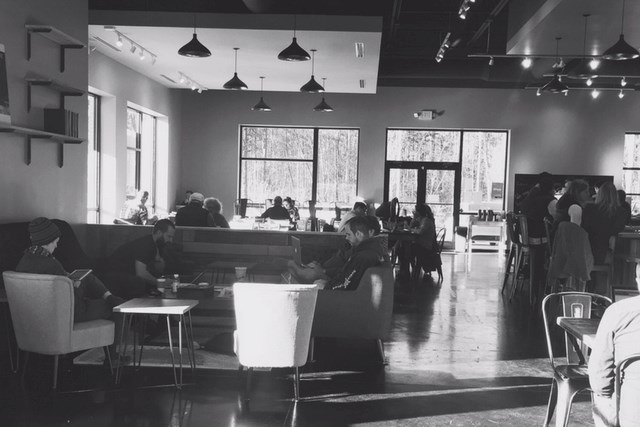 Breakaway Cafe: Find Your Path
"The Breakaway" is a daring maneuver. During a cycling race, a rider will jump ahead of the main group in an attempt to gain the advantage. He sacrifices the safety of the pack to pursue his dream of a victory.
For Andy Pignatora, the breakaway is more than an athletic tactic. It's a lifestyle, a mindset that encourages people to depart from the norm and forge their own paths. This adventurous vision inspired Breakaway Café.
Located in the heart of Briar Chapel's Veranda, Breakaway Café is a cycling-inspired café that combines life's simplest things – food, drink and cycling – to create a culture where people talk and connect. Friends can meet to share one of Breakaway's wholesome, locally sourced dishes or an afternoon latte. A group of cyclists can stop mid-ride for an energizing espresso or reconvene after a long tour for a craft beer. Families feel welcome with the addition of an intentional space for kids – allowing couples to complete a meal and finish a conversation.
"We believe that good-tasting coffee, a good beer or a good glass of wine is the foundation of great table conversation," said Andy. "It's our mission to provide everyone from all different walks of life with a place to relax and connect."
Cycling
Breakaway celebrates what Andy refers to as the European tradition of cycling, a community known not just for its active lifestyle but also for its camaraderie. Breakaway is working toward incorporating cycling activities, such as group rides and workshops. But "community" isn't limited to cycling activities. The team organizes opportunities for fun and connection through events like community beer dinners, live music and kids activities. Breakaway even offers yoga classes that benefit everyone from athletes to those who spend too much time sitting at a desk. Owners Amy and Andy want to make sure Breakaway is seen as a community space for all.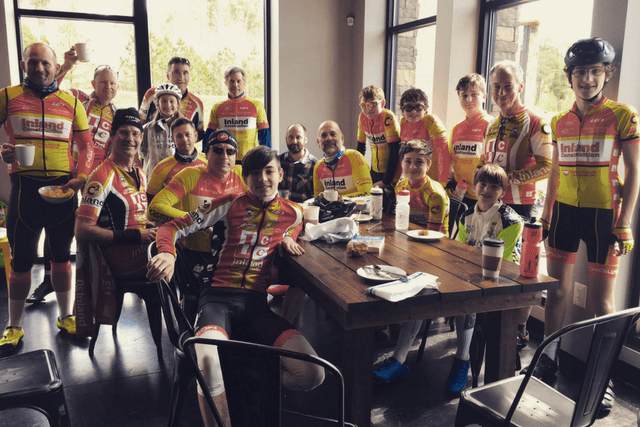 "It is exciting to get to know our neighbors around Chatham County and beyond," said Amy. "We see many of the same faces daily, including those who telecommute at Breakaway. I too like to take my desk work to Breakaway where I can have the welcomed disruption of good conversation and comfortable seating in our lounge area, delicious espresso drinks made by Ryan and healthy lunch options. I have met so many great people at Breakaway."
Food and Drink
For those hungry for more than just conversation, Breakaway serves a full breakfast, lunch and dinner menu, featuring hormone-free, locally sourced ingredients. As Andy says, "The phrase 'NO NOTHING' means something to us!"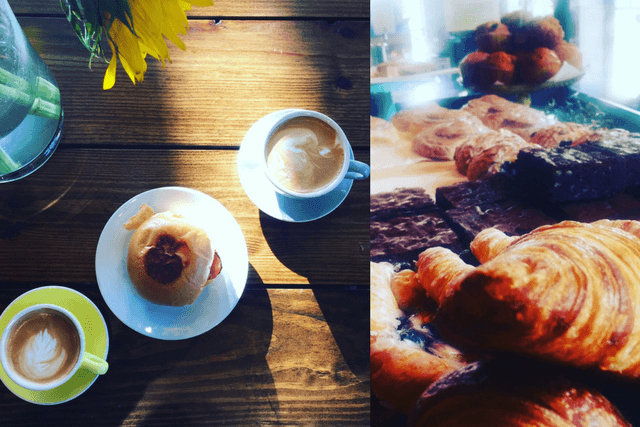 Looking for early morning fuel? Savor a yogurt and granola or a fresh Eggs Benedict. Lunch might hold a Farmhouse Salad or The Connolly sandwich, while dinner might be time for a Wild Caught Yellowfin Tuna complemented by a Haw River Farmhouse Ale. Summer afternoons are perfect to sample Breakaway's seasonal craft beers, a gourmet Counter Culture Coffee or a grilled cheese sandwich! Looking for something sweeter? Try one of Andy's delicious chocolate chip cookies, homemade pies or ice cream from Maple View Farms.
A Briar Chapel Partner
To Andy and Amy, Briar Chapel provided the perfect palette to launch their dream. Briar Chapel's commitment to a healthy lifestyle, outdoor living and long-term sustainability closely mirrored Andy and Amy's own vision. "Briar Chapel has a strong sense of community that runs across the neighborhood, and that's the perfect backdrop for Breakaway." 
Whether on two feet, two wheels or four wheels, stop by Breakaway to get a taste of food, fun and time with friends!