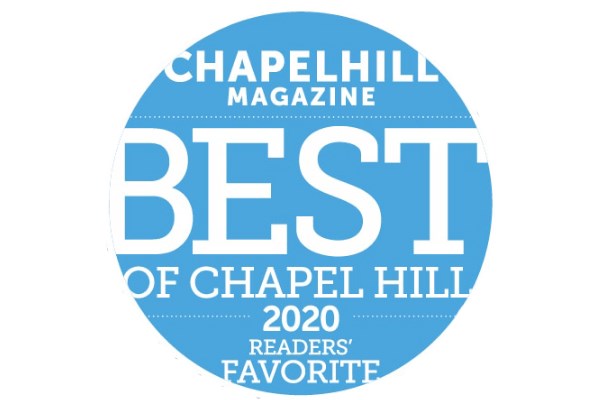 Briar Chapel Voted "Best Neighborhood in Chapel Hill"
We believe that Briar Chapel is a great place to live, and we are humbled and excited that the readers of Chapel Hill Magazine agree! For the fifth consecutive year, readers voted Briar Chapel as the "Best Neighborhood in Chapel Hill."
What makes Briar Chapel's friendly and welcoming community stand out from the rest? Maybe it's our sustainably built community and homes that have saved residents $6.4 million in energy bills. Perhaps it's the quick access to the delicious restaurants located on-site in Veranda. Or it could be our resort-style amenities and friendly neighborhood filled with welcoming neighbors.
Don't just take it from us! Here's what our residents had to say:
"I would highly recommend Briar Chapel. The ease of the lifestyle is wonderful. There are so many special places in Briar Chapel. The community is brimming with little pockets, nooks and special secrets that I'm still discovering."  -Kelly Powers
"We've owned many homes in our lives. Briar Chapel offers by far the highest quality in a home, and our builders provided incredible communication, a wonderful building experience and lasting workmanship." -Jim and Ann Proper
"We feel a sense of community with friends in the neighborhood, friends who have become our "new family" simply by living alongside us and being our neighbors." -Amy Rosso
Itching to hear more from our residents – who could be your new neighbors? Browse over a few of their first-hand stories here!
Located in Chapel Hill, North Carolina, Briar Chapel offers new homes from the $240,000s. Explore Briar Chapel's resort-style amenities, parks, trails, shopping and on-site schools, a community that has been named Best Neighborhood in Chapel Hill for five years running!