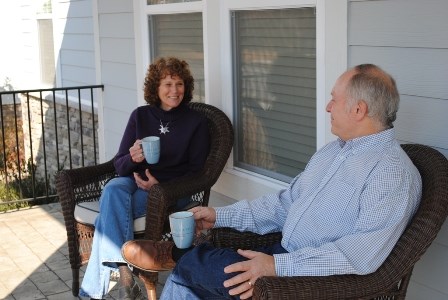 Briar Chapel Resident's Tell Their Personal Stories
by Heather Campbell, Briar Chapel
There's barely a need to leave your own back yard, let alone this beautiful, green-built community,.  Here, with a little insight from a few of Briar Chapel's own, you will find many reasons why you may just discover Briar Chapel to be your perfect place.
Working in Chapel Hill and Pittsboro respectively, Salvador and Jessica passed by the entrance to Briar Chapel daily and initially assumed the entrance led to a park. When their search brought to light a home in Briar Chapel, they told their realtor they would like to view it. After visiting and learning much about the community ove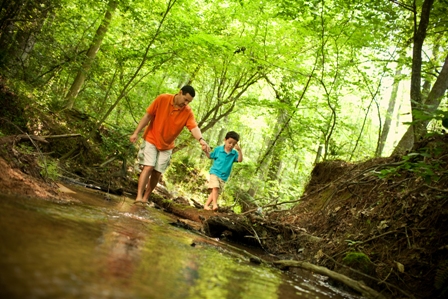 r the following months, they moved to Briar Chapel with their two children in the fall of 2008, saying their decision was solidified by their love of nature.  "We could see ourselves living here and growing with our family.  We wanted a community where we could enjoy nature and get to know our neighbors.  We love being able to walk to the pool or playground, or just sitting on our porch, listening to nature."  Even with continuing construction, Salvador says "My friends and family are amazed at how peaceful and quiet it is here."  What would they say to those considering Briar Chapel as their own new community?  "If you are looking for a communitythat offers more than the average neighborhood, is grounded in a vision and committed to sustainability, this is the community for you.  We bought here and have watched and the community is definitely living up to its vision.  The developer is invested in the growth and success of this community.  We have never regretted our decision to buy."
Stephanie and Scotty, planning a wedding for the fall of 2011, relocated from Charleston, SC with their dog, Cannon.  They first heard about Briar Chapel while surfing the web and were intrigued with the green concept and the community atmosphere.  They decided to pay us a visit and, after stopping only a few times, went under contact in October, 2010.  Their favorite thing about Briar Chapel?  The Trails.  "We spend a lot of time being active and exercising outside.  We love to walk Canon on the trails or the residents' dog park.  We also love all the things the activities director plans."  When asked what they would have to say to anyone considering calling Briar Chapel home, they replied "We think now is a great time to buy.  Interest rates and prices are low and this is a wonderful opportunity for people to get into a neighborhood like Briar Chapel where they can have an active lifestyle and really get to know their neighbors."
Todd, Robyn, their almost six-year-old twins and their four-year-old were approximately the sixth new homeowners at Briar Chapel. Todd grew up in Chapel Hill and Robyn moved here for college all the way from California. They first heard of Briar Chapel during its inception and continued to keep an eye on the community while living in Durham, NC.  Their first drive down Briar Chapel Parkway told them this was the place for them … before they even viewed any of the homes.  "Our favorite things about Briar Chapel are our home, our neighbors (who are like family) and Briar Chapel Parkway. Seeing deer welcome us home leaves us feeling so close to and connected with nature. We felt that right from the start."  They have friends in other neighborhoods in the area and frequently hear that those friends regret their home purchase in other communities, wishing they had waited a little longer to be Briar Chapel residents.  "Builders are doing things the right way here – well-built homes!  We have never regretted for a moment a single thing about our new-home purchase.  We have never experienced buyers' remorse. Anyone wanting to live here, if it's what they're looking for, they will not find anything better than Briar Chapel.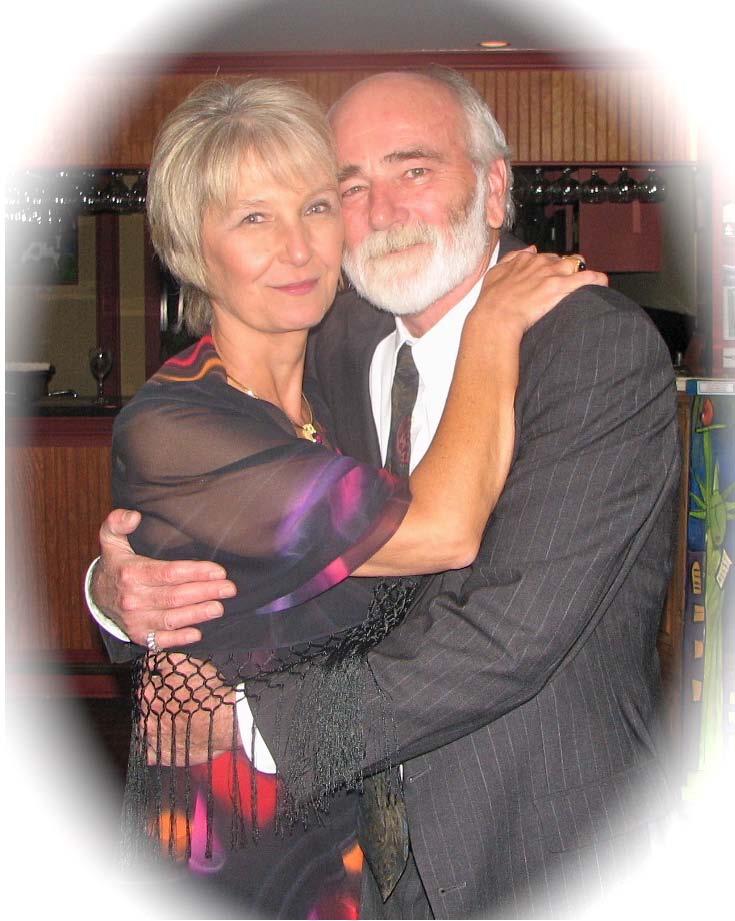 Howard and Ieva and their two cats moved to Briar Chapel in February, 2011 … from just 5 miles away. They were involved from the inception of the community and kept up with Chatham County discussions about Briar Chapel before Newland Communities even broke ground.  "Newland's plans for preserving the environment convinced us. We really wanted a villa-style home and like the easier, maintenance-free living."  Walking to activities, trails and parks are all things they call "favorites" and like that the community is planned to mirror a European lifestyle in terms of walking to most of what they need. They have this to say:  "Absolutely fantastic community."  And that says a lot.
With two cats and Deuce, their Golden Retriever, Jeff and Dawn settled in at Briar Chapel in April of 2011, coming here from Columbia, MD.  They found the community via the internet.  "We looked at other communities, but absolutely love the lifestyle and the Chatham County taxes vs. other counties. The amenities are unbelievable and we love our neighbors", having already connected and become close with several families.  "Don't look any further!", they said.  "It's like living at a resort!"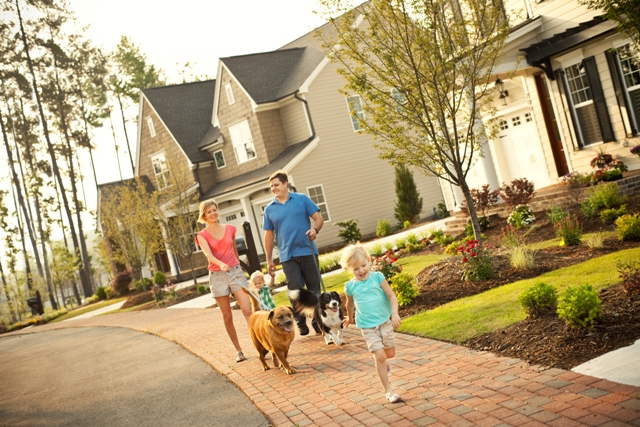 We're looking forward to welcoming you to Briar Chapel and to the opportunity to tell you about the lifestyle and all that this beautiful piece of Chapel Hill, NC has to offer. When can we expect to see you?  Because we have so much to show you, so much to help you discover, and as I mentioned, this could just be YOUR perfect place.