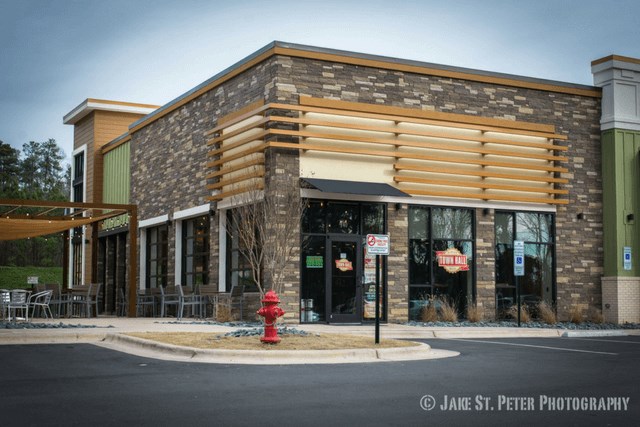 Veranda Restaurants: The Heart and Soul of Local
Veranda serves as the front porch of the Briar Chapel community and proudly represents small businesses in Chapel Hill. On Nov. 25, 2017, holiday shoppers across the country celebrated Small Business Saturday, a campaign launched by American Express in 2010 that brought out 112 million shoppers and generated $15.4 billion in 2016.
Although the national holiday has passed, it's always a good time to go local. Meet the owners of Veranda's four restaurants and learn what they love about being a small, local business: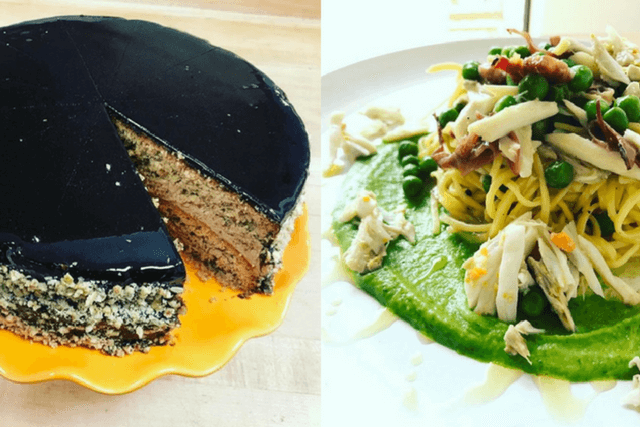 Alberello Café and Market: Brendan and Leslie Cox
Brendan: "With our three kids, we realized that there are very few places where you can go to feed your family a dinner that is quick, delicious and healthy. (One can only eat so many French fries!) So I decided to fill that void." (Quote from Briar Chapel's spotlight on Alberello Café and Market.)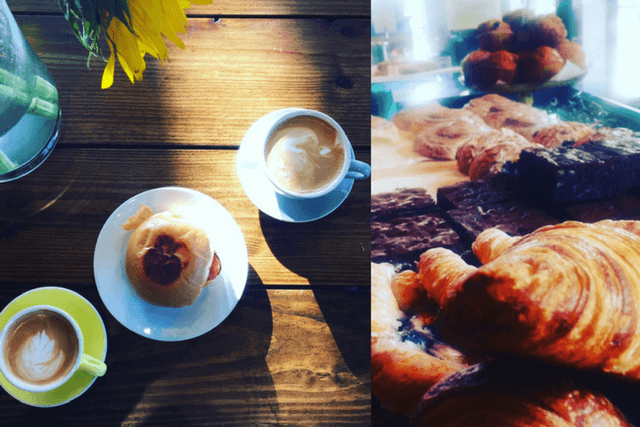 Breakaway Café: Amy and Andy Pignatora
Amy: "It is exciting to get to know our neighbors around Chatham County and beyond. We see many of the same faces daily, including those who telecommute at Breakaway. I too like to take my desk work to Breakaway where I can have the welcomed disruption of good conversation and comfortable seating in our lounge area, delicious espresso drinks made by Ryan and healthy lunch options." (Quote from Briar Chapel's spotlight on Breakaway.)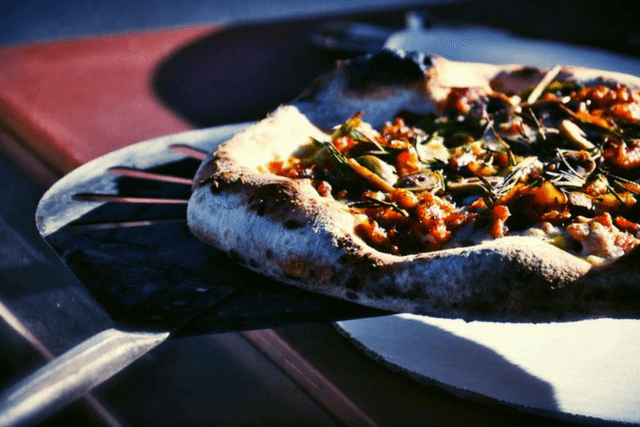 Capps Pizzeria: John and Wendy Cappelletti
"[W]e pride ourselves on our expertly crafted, wood-fired, non-traditional take on Neapolitan style pizzas. But, it's the local, farm-to-table nature of what we do that makes everything we serve so special— right down to dessert." (Quote from Capps' website.)
Town Hall Burger and Beer: Dave Sadeghi
Dave: "As a society, we just don't talk anymore; we communicate so much through text and email. I envisioned a place that could become the hub of the neighborhood – a place where people see each other, throw parties, hang out, enjoy live music, relax. That's why I named the restaurant Town Hall!" (Quote from Briar Chapel's spotlight on Town Hall.)
Hungry yet? Take a break from the hectic holiday shopping to chow down at these small businesses, where you'll meet and support Briar Chapel's driven, local entrepreneurs.