Briar Chapel: A Great Place to Grow Up
Calling all kiddos! From carpool lines to plentiful playtime, building a family is an exciting, dynamic adventure. What's more? Briar Chapel brims with features, opportunities and activities that make this community a haven for children of all ages.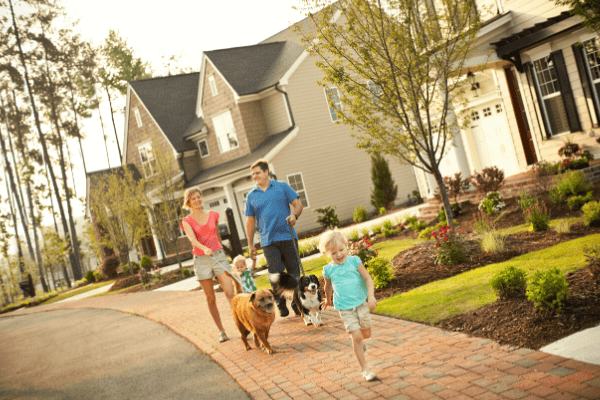 Neighborly Neighbors
We all treasure childhood memories of sunny afternoons or bike rides with our besties. At Briar Chapel, those memories can transform into a reality for children. Here, wide, well-lit sidewalks welcome rides; trails attract adventurous family walks; and porches everywhere enable neighbors to forge relationships. Young'uns can play the evening away outdoors until mom or dad calls for dinner. Residents have been known to form online parenting support groups for advice, connection and encouragement. Plus, Briar Chapel's full-time lifestyle director plans opportunities for learning and play year-round.
"My daughter can go bike riding with other kids in the neighborhood," said Amy Rosso, Briar Chapel resident and mother of two. "Everyone keeps an eye on each other's children. There's a big sense of community here."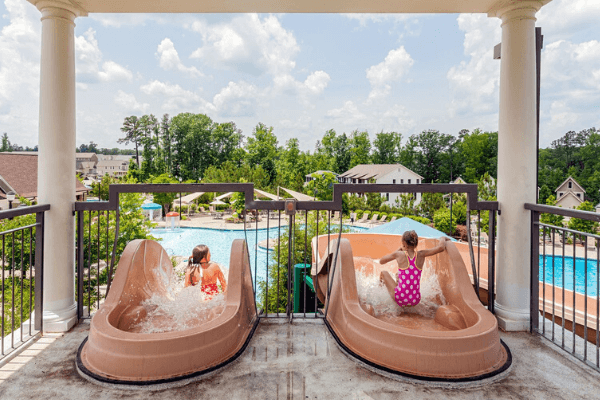 Pools, Parks and Playgrounds … Oh My!
Let's face it; kids have tons of energy … and then some to spare. Families and kids love to pop over to Briar Chapel's 20+ parks for a game of tag, make a splash at our community pool and water park, peddle through our 20+ miles of trails or slide into our playgrounds. Buckle up and head over to Jordan Lake for a day getaway. Family fun, lasting memories and happy kids? Check, check and double check!
Cool Schools
According to Forbes, good school districts are one of the top features to consider when choosing your next home. The Briar Chapel area offers an abundance of innovative, award-winning schools committed to nurturing and developing students. All schools are situated within a short drive and five schools are located on-site at Briar Chapel: Woods Charter School, Margaret B. Pollard, Chatham Grove Elementary, Willow Oak Montessori and Primrose School of Chapel Hill at Briar Chapel. Whether public or private, charter or magnet, small or large, our slice of Chapel Hill provides the perfect fit for your child to thrive and grow.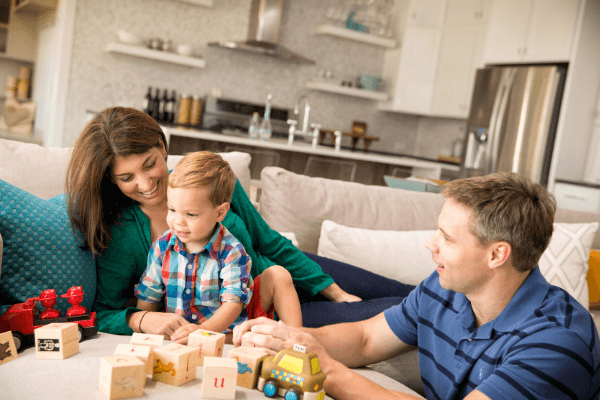 Imagination Station
Has your living room transformed into a stuffed animal tea party? Are blanket forts peaking from beneath your kitchen table? Home is where the heart is, where your child's imagination is unleashed and cherished family memories are created. Briar Chapel's homes are designed to support your active lifestyle.
With open floor plans, parents can join in on the Paw Patrol marathon while simultaneously fixing dinner. Home designs also offer separate nooks and crannies for kids' homeschooling or play areas. Our creative storage provides a convenient place for finger painting and office supplies. Check out our newest home styles from our award-winning builder team!

Locations, Solid Foundations
Whether you're taking a family trip to check out Raleigh's NC Museum of Natural Sciences , cheering at an action-packed college football game or exploring the kid's menu at a new restaurant, Briar Chapel is your ideal hub. Our community sits a short drive from downtown Chapel Hill, Raleigh and Durham where sports, arts, theatre and live music, historic sites, dining, outdoor destinations and interactive museums are all at your fingertips.
Craving some ideas for family fun at home? Check out some of our favorites here.
Located in Chapel Hill, North Carolina, Briar Chapel offers new homes from the $240,000s. Explore Briar Chapel's resort-style amenities, parks, trails, shopping and on-site schools, a community that has been named Best Neighborhood in Chapel Hill for five years running!