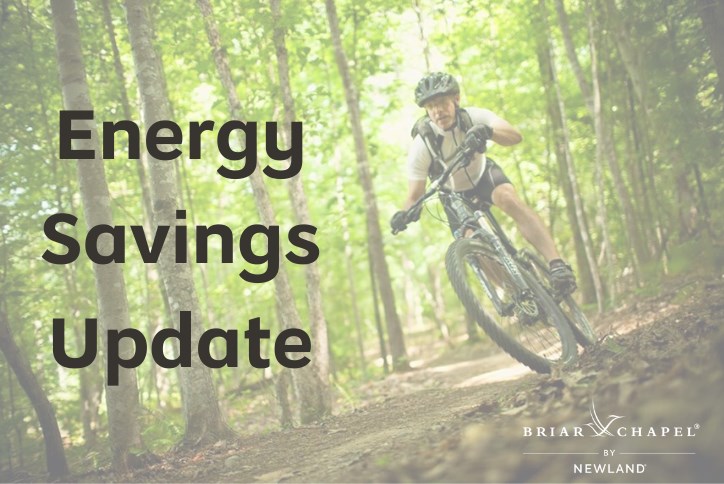 Seeing Green: Briar Chapel's Sustainability Update
From inception, Briar Chapel was founded on sustainable principles, from our land planning to our rigorous, NGBS-certified homes. And just like a tree, the impact of these measures just keeps growing!
Briar Chapel partnered with Southern Energy Management to measure the effects of our sustainability on the environment as well as the benefits for our residents and the community. Hot off the presses, we're excited to share the update from the second quarter of 2020 – and boy, are we seeing lots of green!
What are the highlights?
$6.6 million cumulative energy savings over the lifetime of the community
4 lifetime average HERS scores for our homes (making our homes 25 percent more energy-efficient than a North Carolina code-built home)
43 million kilowatt hours of electricity saved
74 solar systems installed over the lifetime of the community
10 homes in Briar Chapel with net-zero electric bills
$607 average annual home energy savings vs. an existing North Carolina home

So … what could you do with all this extra dough?
That's equivalent to...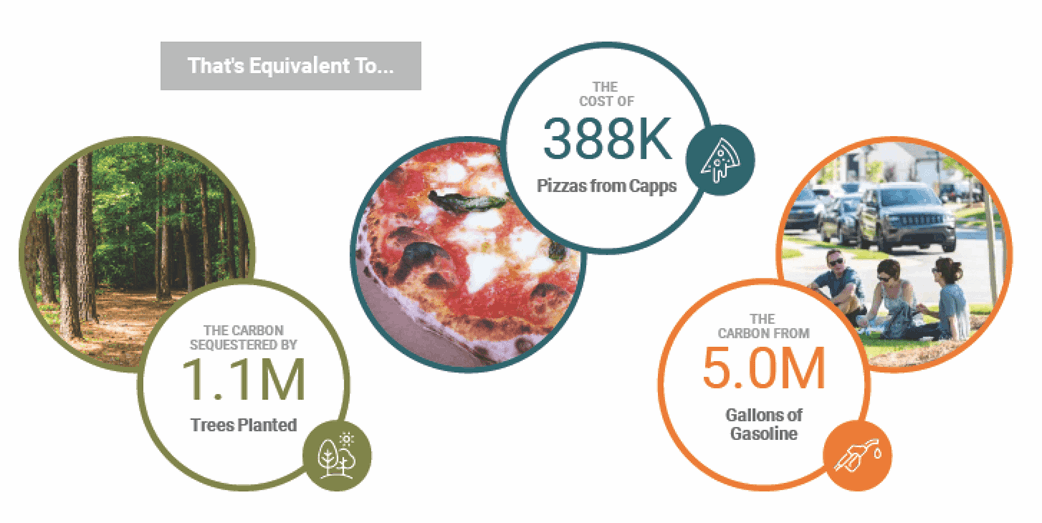 The carbon sequestered by 1.1 million trees planted
388,000 pizzas from Capp's Pizzeria in our Veranda section
The carbon from 50 million gallons of gasoline

It's time to find harmony again. Explore our green-built homes and envision your life here in Briar Chapel!
---
Located in Chapel Hill, North Carolina, Briar Chapel offers new homes from the $240,000s. Explore Briar Chapel's resort-style amenities, parks, trails, shopping and on-site schools, a community that has been named Best Neighborhood in Chapel Hill for five years running!