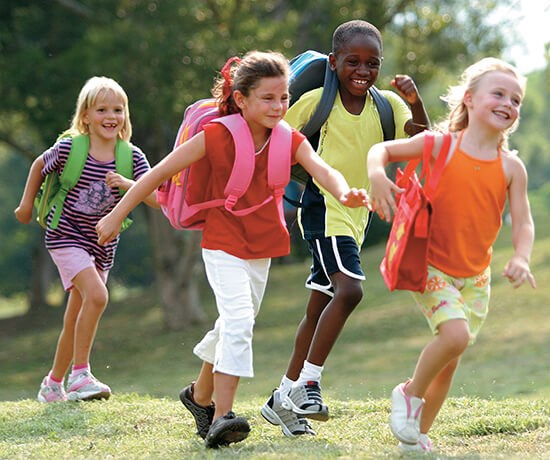 Choosing Your Child's School
As parents, we face decisions daily that impact the health and well-being of our children, but selecting your child's school can feel like one of the most important – and daunting – choices of all. Public, private, magnet, charter – the seemingly overwhelming options often drum up confusion.
Thankfully, Chatham County offers a roster of innovative, award-winning schools with staff and programs designed to nurture and develop the potential of students kindergarten through 12th grade. Here are a few tips to guide you as you find the right fit!
Your Child
First and foremost, consider the child. A school that is perfect for one child might not be the right learning environment for another. Does your child thrive in large, active environments or learn best with one-on-one attention? Do they have special learning needs or require additional support? What skills or talents would you like to see nurtured? Different school programs will provide varied classroom ratios and curriculum. Make a list; identifying your child's needs first will clarify next steps.
Location and Proximity
Considering your family's schedule and travel capacity is key in the school search. Make a list of logistics, such as school hours, distance from your house and types of transportation provided. Briar Chapel, for example, offers two on-site schools just a short drive or stroll from residents' homes. This greatly diminishes the stress of a morning commute, afternoon carpool or rushing to meet the bus.
Curriculum and Special Programs
The days of a one-size-fits all curriculum is a thing of the past. Today, magnet schools offer special focus areas, such as technology and foreign language. Kids have the chance to choose electives, such as coding and photography; we've come a long way from just music and P.E. classes! Northwood High School, for example, offers a vibrant arts curriculum and is renowned for starting the first dance program in the state of North Carolina.
Accolades and Recognitions
It's a smart move to do your homework, talk to parents and see what awards and recognitions the school has received. How do the test scores compare? What does the school report card show? What has been the experience of other parents?
Another of Briar Chapel's on-site schools, Woods Charter, is an N.C. Honor School of Excellence and ranked among the top U.S. high schools by US News & World Report and The Washington Post. It also boasts a 95 percent graduation rate along with one of the top ten SAT score rankings in the state. And students can enjoy green features and innovative technology at Margaret B. Pollard Middle School, a Gold LEED-certified campus also located on-site at Briar Chapel.
Go with Your Gut
After you have done your research and pored through school report cards and credentials, schedule a school visit. Once you walk through the school, observe the students and chat with teachers, you will have a better sense of the school's personality and the daily life. Most parents find that this is a linchpin in deciding if this school is the right environment for their children. After all, mama (or dad!) knows best!