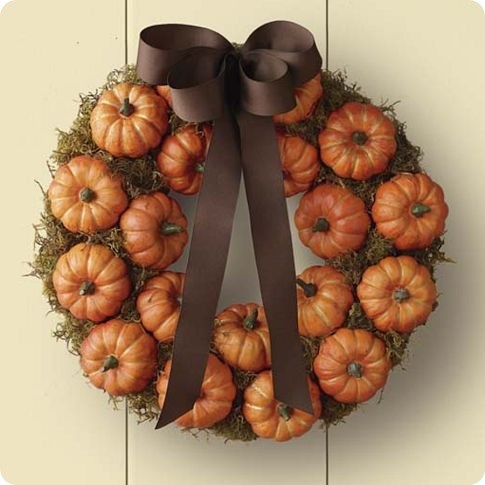 Favorite Fall Decorations
Cali Buhrman
Customer Relations
If there's one thing I can't get enough of, it's how beautiful North Carolina looks in the fall. I love watching the trees change color, and curling up on the couch with a good book. I can see people through my office window walking around Briar Chapel with their boots, scarves, and coffees in hand, waiting for the leaves to float down and end yet another year.
Not only is it cozy inside our homes this time of year, but one of my favorite hobbies as of late is driving around the neighborhood to see the harvest-inspired outdoor décor—it's so inviting! Decorating for the season is easy, because it is all about simplicity and the natural, warm colors this time of the year brings. Here are some of my favorite outdoor trends of the season:
Pumpkins are the timeless trademark of fall. I love seeing them on porches or steps with a variety of gourds. The different colors, shapes, and sizes give a natural, contemporary feel and are so welcoming for visitors who come to your home. White pumpkins are also a trend I've been wanting to try out this year. You can paint them or add things like beads, lace and bows to make them personalized and unique.
Wreaths are a fun way to dress up your door throughout the year, and the best part is that you can use materials already lying around the house! Pinecones, old fabric, buttons—the possibilities are endless! Make sure to store them some place safe so you can use them in the coming years.
   How cute is this wreath? Someone get me some burlap and scissors, stat.
So now that you have some ideas for the front porch, it's time to give the rest of your home some lovin'. There are so many beautiful flowers in bloom, and outdoor window boxes are a great way to add pops of color and enhance your home's exterior. Get creative and add a few leftover pinecones, lights, or pumpkins to the mix if you're feeling inspired!
What's one of your favorite trends for fall? Tell us in the comment boxes below!