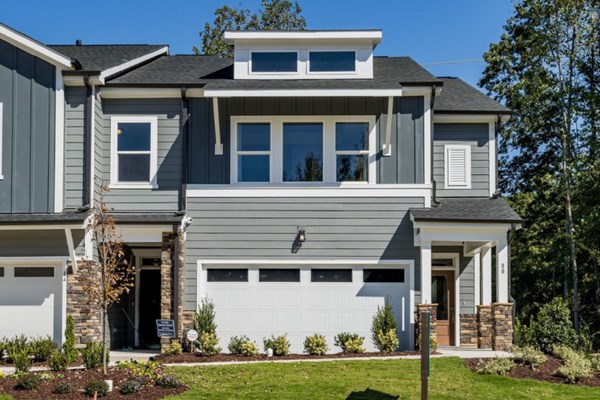 5 advantages of owning a townhome in Briar Chapel
Purchasing a home is a big decision. If you are home shopping and hadn't considered looking at townhomes, add these benefits to your pro/con list.
There are only a few David Weekley townhomes left at Briar Chapel! To view information on each floor plan, visit The Oakwood, The Mahoney, The Roslynn, The Abbott and The Wainwright on Briar Chapel's website.
Benefits of owning a townhome in Briar Chapel:
Low maintenance
At Briar Chapel, lawn care and landscape maintenance are included with every townhome. Townhomes also tend to be smaller than single-family homes, making them less costly and less labor intensive to maintain, so you can spend your weekends relaxing or enjoying your new amenities!
Quick walk or bike ride to the Veranda
Our David Weekley townhomes are located just a short distance from the Veranda, also known as the "front porch" of Briar Chapel. At the Veranda, you will find a variety of restaurants and other conveniences, such as pharmacists, physicians, daycare, shopping and more. Check out a full list of all there is to enjoy at the Veranda here.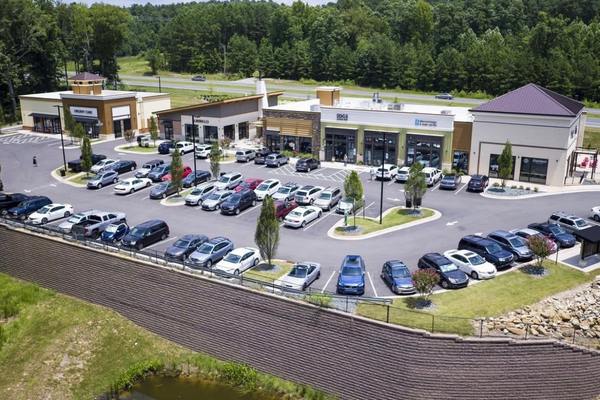 Lower utility costs
David Weekley is a leader in sustainable, energy-efficient construction and utilizes innovative building techniques to create smarter, tighter homes, and that practice extends to the townhomes at Briar Chapel.
The thoughtfully designed townhomes reduce heating and cooling usage, and the energy-efficient windows allow natural light to shine through, resulting in less-expensive utility costs. 
Don't have to sacrifice space
Although townhomes tend to be smaller than single-family homes, with David Weekley townhomes, you don't have to sacrifice space.
These townhomes range from 1,949 square feet to 2,821 square feet with floorplans featuring two to four bedrooms, two to three bathrooms and an open concept living space. Each plan has a lovely loft area that could easily be converted to a home office, homework station or sitting area.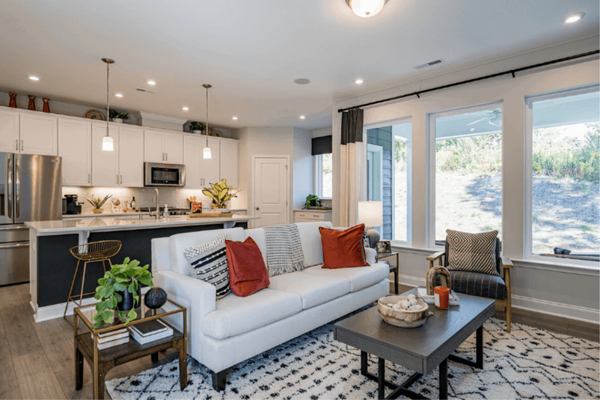 All townhomes at Briar Chapel also include a 2-car garage, driveway and additional storage space, a luxury that can be hard to find with typical townhomes.
A variety of amenities to enjoy
As a Briar Chapel resident, you will have access to a variety of amenities, such as our resort-style pool and water park, the sports courts at Boulder Point, numerous parks and playgrounds, 20+ miles of hiking and biking trails and Briar Club, a LEED-certified complex with a fitness center, indoor space for parties, outdoor cabanas, a playground, an event lawn and more.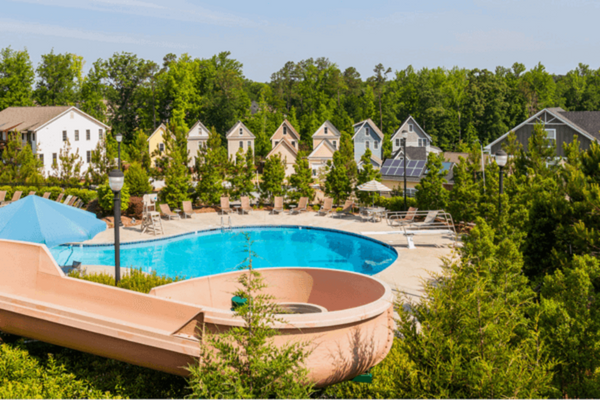 Check out our few remaining David Weekley townhomes here.
Located in Chapel Hill, North Carolina, Briar Chapel offers new homes from the $400,000s. Explore Briar Chapel's resort-style amenities, parks, trails, shopping and on-site schools, a community that has been named Best Neighborhood in Chapel Hill for seven years running!