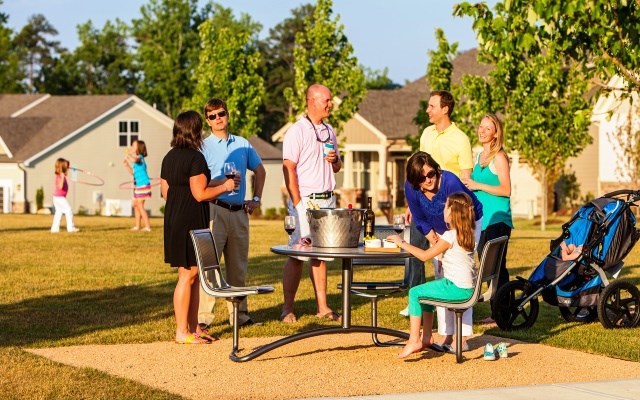 Resident Testimonial
Jonathan Greene
I have been living in Briar Chapel (or as I think is should be called, Briar Paradise!) for almost two years. After spending many years renting apartments in New York City and North Carolina, I decided to finally put my hard-earned savings into something that really makes interest for me, and has all of my interests! There is always something to do in the neighborhood. You can usually find me on the beautiful hiking and biking trails, relaxing by our pristine salt-water pools, or at one of the many community events that are held regularly. There are also many clubs to join— Garden club, Book club, Men's club, and many more. I always have fun at these meetings, and I have met many amazing friends and neighbors at these gatherings.
Briar Chapel truly is a wonderful community, and I would recommend this neighborhood to old and young alike. Everyone has a friendly smile on their faces! I live in a Saussy Burbank home, and the builder team was there for me every step of the home-buying process.
Briar Chapel is close to downtown Chapel Hill nightlife, and is a stone's throw from Fearrington Village and the Beltie cows. If you choose to live in Briar Chapel, you will be surrounded by fun, wonderful neighbors, and the glorious beauty of nature. I highly recommend!
To take a peek at our monthly newsletter, which lists the many activities Jonathon is talking about, click here.