Thanksgiving in Briar Chapel
Briar Chapel is brimming with opportunities for fall fun and Thanksgiving celebrations, both at home and out and about. What fabulous festivities can you look forward to this year?

Briar Chapel's Autumn Activities
Give back this Thanksgiving season! Briar Chapel is hosting a turkey donation drive on November 20. Make sure to bring your donations by 9 a.m. and leave them on the lower front step of the Briar Chapel clubhouse porch. Donation suggestions are below!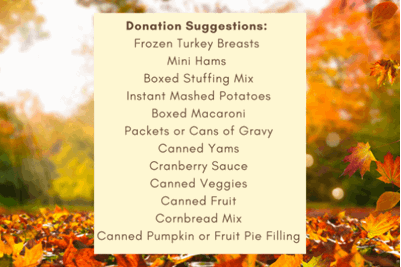 Don't forget to check out Food Truck Friday, with delicious dining options throughout November. Who says Thanksgiving is the only day this month for lots of eating? Give the schedule a look:
November 20: Umami | 5-8 p.m.
November 24: Cousin's Maine Lobster | 5-8 p.m.
 
For the Chefs (and the Non-Chefs)
Don't want to risk burning the Thanksgiving feast? Big Belly Que, Hillsborough BBQ Company and Oakleaf are willing to do the work for you! Order, pick up and simply enjoy spending time with family.
If you're planning on cooking, Steve's Garden Market and Butchery, Carrboro Farmer's Market and Chapel Hill Farmer's Market all offer fresh ingredients for your best Thanksgiving dinner yet.
Exciting Events and Entertainment
Through November 30, the Orange County Artists Guild's 2020 VIRTUAL Studio Tour is taking place for people to browse the gallery either online or in-person (book an appointment here). For our music enthusiasts, the Chapel Hill Downtown Partnership is presenting a Save the Music Series with live music downtown. From 6 - 8 p.m. on Saturday nights in November, support local musicians and hear live music. Make sure to wear a mask!
On November 28 at 8 p.m. tune in for a live stream from Cat's Cradle! This is a free show, streaming live on Cat's Cradle's Facebook page and on its website.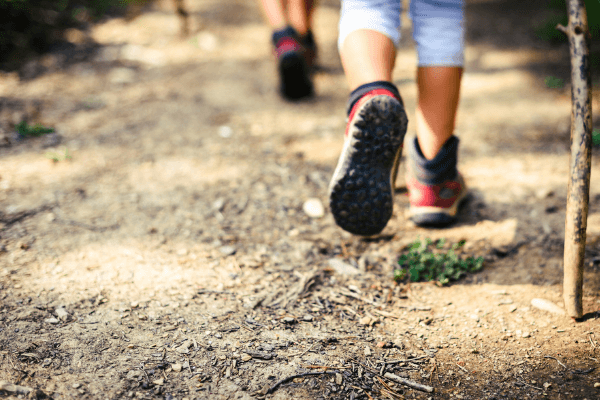 Feel the Fall Fresh Air
Want to work off the turkey and stuffing? Head outdoors for a scenic autumn stroll on Briar Chapel's miles of trails, or stop and smell the roses at the North Carolina Botanical Garden.
Can you barely "baa"-lieve it's almost December? Experience a Winter Wonderland with Goats at Spring Haven Farm beginning November 18 - December 11 on Wednesdays to Sundays.
Happy Turkey Season, everyone!
Want to see more of the good life at Briar Chapel?
Check out our resort-style amenities!