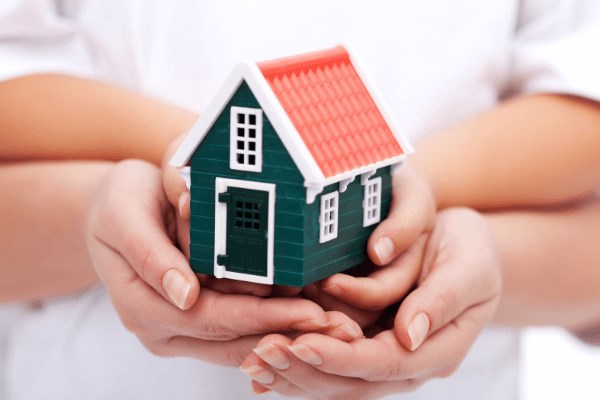 What Home Floor Plan is Right for Me?
The homes at Briar Chapel are dynamically and intentionally designed for your needs at every stage of life. As you're finding your perfect home, how do you decide on the right layout? Here are questions to ask when choosing a floor plan for you and your family.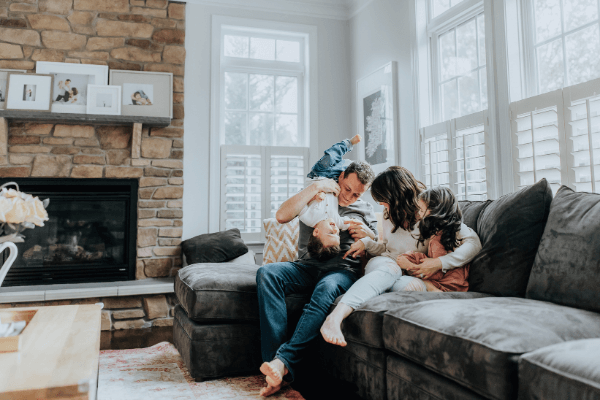 First, Big Picture: What's your Lifestyle?
As you consider your ideal floor plan, think about how you picture your family's life at home. Do you want the kids' bedrooms grouped in one area of your home? Is it your dream to convert a bonus room into a home gym or an office? Do you entertain or host the in-laws? Are you traveling and need minimal space? Make a list of your needs and a wish list for home functionality. Briar Chapel's homes are creatively designed and full of variety, meaning you and your family can bring your domestic dreams to fruition.

Active and Growing Family? Go "Open."
If you have an active family, open floor plans offer a welcoming common space to keep an eye on children while overseeing daily activities. Open floor plans also provide flexibility for furniture arrangements and multifunctional layouts that can shift as children age and family needs change. Additionally, open floor plans increase energy efficiency. With no barriers, hot or cool air can flow freely, and an abundance of natural light can help decrease electricity bills.
And for the "hostess with the most-est," Briar Chapel's open floor plans are designed with entertaining guests and relatives in mind. Host the next neighborhood wine night, have the extended family's holiday gatherings at home or celebrate the kids' birthdays with an open floor plan
See It in Action: The Haven by Saussy Burbank open floor plan boasts a modern and breezy atmosphere- demonstrating another amazing abode design. Dining room, kitchen and family space all in one accessible area? We're feeling connected already. 

Doing Everything from Home? More Nooks and Crannies.
With your home's inhabitants spending more time at home working or studying, access to private personal space can be a welcome respite. Houses designed with functional nooks provide the adaptability that has become a necessity in 2020. Convert the garage into a workout space, the bonus room into a homeschool area or the closet into your professional Zoom Room. The choice is yours!
See It in Action: The Fairfield model by Homes By Dickerson is an excellent example of a spacious and spread out floor plan to accommodate every member of your household's busy schedule. For example, dining room can be transformed into a full-fledged home office, while the upstairs recreational room provides an enclosed classroom for children. Homebuyers often opt to finish off the third-floor storage area to create an exercise room or convert the floorplan's spacious closet into a retreat for video conferences or podcast recordings.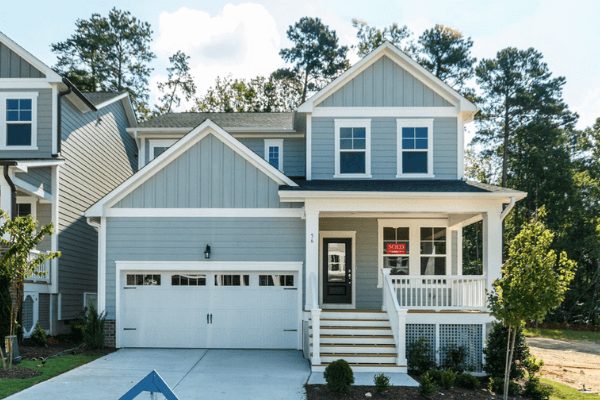 Family Size and Pace: Single or Double Story?
Consider the pace of your family's lifestyle. Families with children often prefer the additional space afforded by a two-story home, allowing children to have designated areas for school and play. Briar Chapel's two-story homes offer more space, more privacy and an elevated view, not to mention two-story homes tout a more versatile design.
For active adults, Encore by David Weekley Homes offers single-story homes that ensure ease of movement and accessibility to all spaces and storage. With a streamlined kitchen area, spa-experience bathroom and specialty room open to creative interpretation, Encore's Annsbury model displays the luxuries of a single-story floorplan for adults ages 55+.
See It in Action: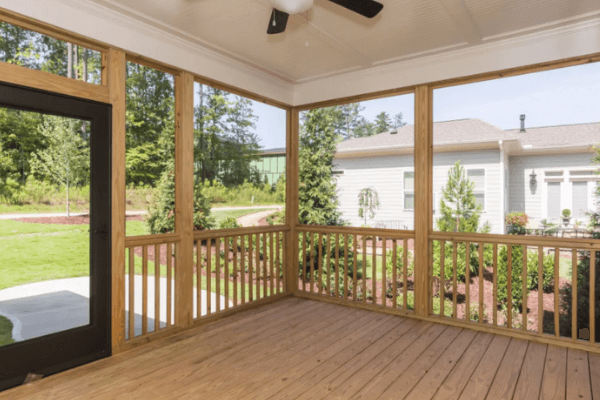 Love Fresh Air? Embrace the Outdoors.
Briar Chapel builders created each home with an emphasis on outdoor areas, such as porches, patios and open space. Not only does this offer fresh air, indoor/outdoor spaces provide additional rooms for safe gatherings and family activities. These spaces also act as an extension of indoor life to spread out as we work from home, school from home and play from home.
See It in Action: The Berkley model by Homes by Dickerson showcases an expansive covered front porch - a prime space for enjoying a morning cup of joe or changing up the scenery while you work.
Ready to find your perfect fit? Peruse Briar Chapel's model homes