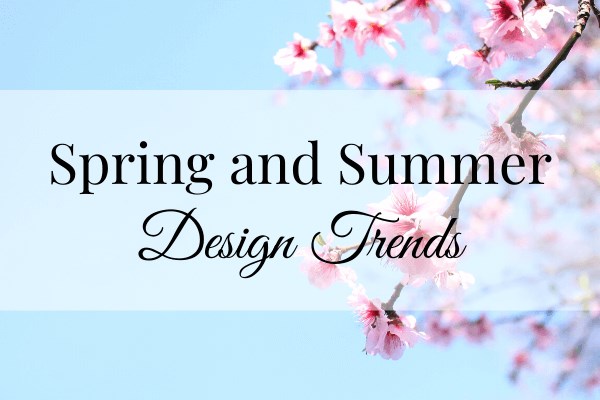 Top 5 Spring and Summer Design Trends
With spring in the air and summer around the corner, it's not uncommon to crave a little something fresh and new in your home décor. Ready to spruce up the living room? Pondering changing the master bedroom? For a touch of inspiration, here are the top five trends popping up in homes during the coming months.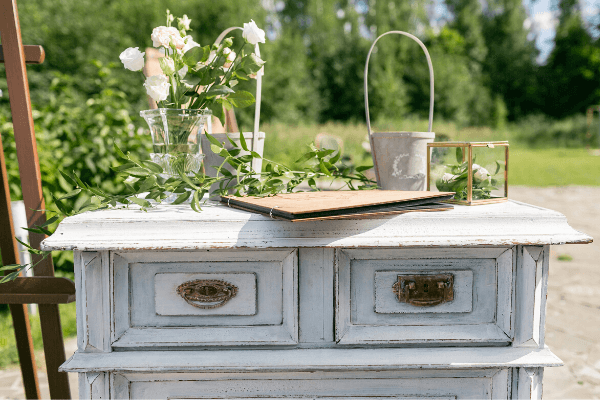 Vintage Accents
Adding vintage décor will add history and character to your home. Curate one or two pieces like a side table, dresser or a rug that easily pair with a wide range of pieces while still making a statement. According to Good Housekeeping, traditional furnishing popular in the 19th and 20th centuries, like spooled legs, are hot, hot, hot. Antique furniture can be found on websites such as Rejuvenation, Jayson Home and One Kings Lane.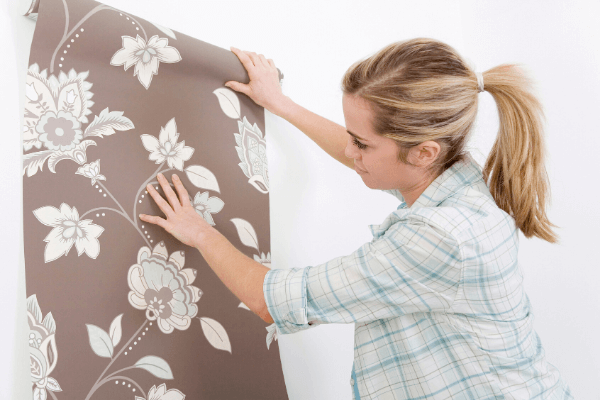 Floral Wallpaper
Colors and pizzazz – all with just a few swaths of paper. If you don't want to commit to a whole room, wallpaper one wall for an eyepopping accent. Decorate the inside of a bookcase or the ceiling; frame wallpaper as art or feature it on a lampshade. Add texture to small rooms, such as a foyer or powder room, and coordinate the look with complementary furniture or pillows. Removable peel and stick wallpaper from brands like NuWallpaper and Tempaper offer an easy DIY project that will elevate the look and feel of any living space. Floral wallpaper can be found at Wayfair and The Home Depot.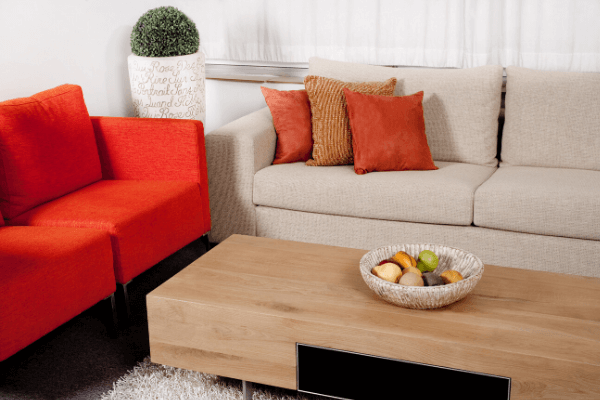 Warm Colors
Vivid, eye-catching colors – such as red, pink, orange and yellow -- are taking the place of the previous neutral tones. For a small shift, toss a few decorative pillows on your couch or bed. Step up a room's aesthetic with a bright accent piece or repaint a wall. Bright colors evoke a feeling of happiness and go well with the summer sunshine. The Spruce and Better Homes & Garden have lots of ideas on how to incorporate warm colors into an interior design if you're unsure what to purchase.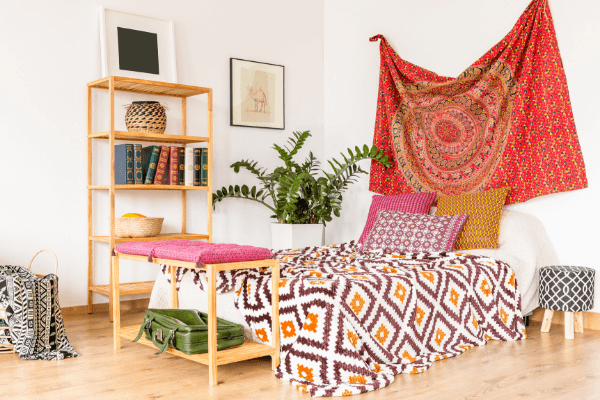 Bold Patterns
Add whimsy and a sense of play to your aesthetic with this season's asymmetrical and abstract patterns. For subtlety, add a vase or painting. To make a statement, commit to couches and drapes. It's not necessary to fit the exact color palette of the room for this trend. If you're feeling brave, mix and match different patterns to make your home stand out and fit your personality. Elle Décor showcases 30 different rooms that properly mix patterns.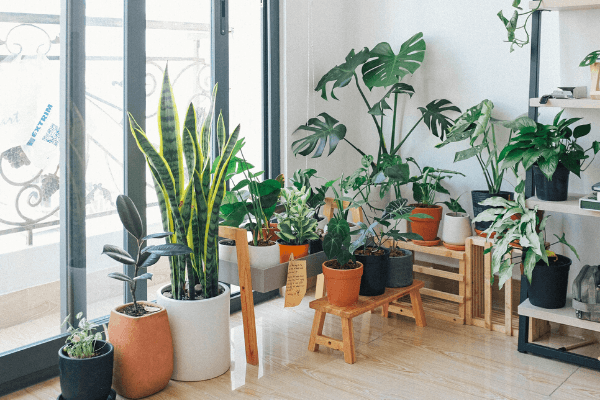 House Plants
Whether it's just a touch or an abundance of green, filling your home with lush plants is sure to not only brighten up your home décor but also freshen the air. Not only are plants pleasing to gaze at but taking care of them can also become a relaxing hobby. Fiddle leaf figs and olive trees provide height for a larger space, while succulents, jade and aloe vera offer a splash of green in small doses. Upkeep for a lot of plants can make you feel overwhelmed, so start small and advance from there. Indoor plants can be found online at Etsy or Urbanstems.
If you like the idea of house plants, think about starting a garden!
Read our step-by-step guide for beginners.