First Things to Buy for Your New Home
Moving boxes? Check! Packing tape? Check! Did I manage to get all the items from the kitchen cupboards?
Moving into a new home is exciting but no doubt can be an exhausting process. You're focused on carting your life's belongings to a new destination, but what happens once you arrive in your dream abode? Here are a list of some must-have items to consider purchasing upon moving into your new home.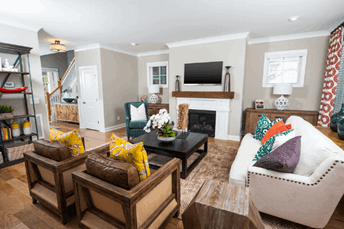 Furniture and Decorations
During the moving process, take stock of your cornerstone pieces, such as a bedroom suite, dining table or couch. And once in the new space, add secondary elements, such as a bookcase, a desk for your home office or a dresser for extra storage space. Add personality with a plush rug, colorful artwork, fancy throw pillows and intricate lamps for chic and stylish touch. New items can be found at stores like HomeGoods, Target and Wayfair. If you like recycled decor, check out your local thrift stores for antique and vintage pieces.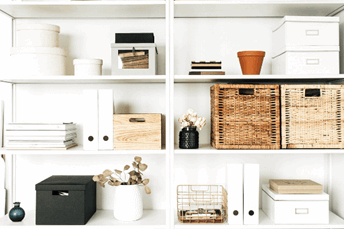 Organizational Items 
As you're transforming your new home into your dream design haven, strategically outfit the space for functionality. Hangers, closet organizers and shoe racks can maximize closet space while making items easily accessible. (Nobody likes digging through a mound of shoes.) Stackable storage bins or vacuum space saver bags can house winter clothes in the attic. Adjustable shelves draw organizers and door hooks are a must to keep everything in your home in order. Amazon and The Container Store both offer expansive selections customizable to each room.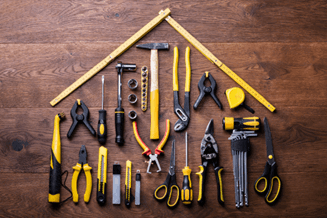 Tool Kit
With moving often comes furniture assembly and household repairs. Arm your toolkit with a screwdriver, hammer, wrench and nails, along with the standard essentials, such as lightbulbs, flashlight, tape measure, batteries and pliers. Brands like Stanley and Black + Decker offer a wide variety of hand and automotive tools. To save on the cost of buying tools individually, look into purchasing a basic kit that has most of the things you'll need. Over time, you can add more items for a complete tool kit.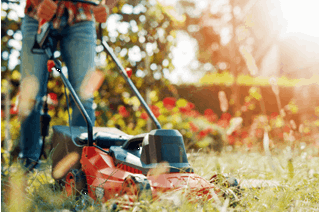 Yard and Lawn Essentials 
For North Carolina's fast-growing spring and summers along with its leafy autumns, it might be time to purchase a rake or a lawnmower. While you're nosing around the garden supply store, also grab a water hose, hedge shears and watering can if you plan on tending potted plants or a garden. For general lawn maintenance, purchase a leaf blower, shovel and string trimmer. All items you need for your lawn can be found at a hardware store such as Lowe's or Ace Hardware.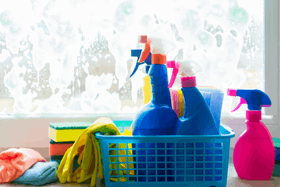 Cleaning Supplies
Spills, dust and dirt are bound to happen in your home. We get it. Stock up on the basics (but necessities) for your kitchen, such as a broom, mop, floor cleaner and a disinfectant spray. The living room and bedrooms may require a duster, vacuum, and specific furniture cleaner depending on if its wood, fabric or leather. All-purpose cleaners such as Fantastik, Comet, Fabuloso and Spic and Span can be put to use in multiple rooms like the bathroom and kitchen.
Are you house hunting for a new home right now?
Check out these key items to consider.