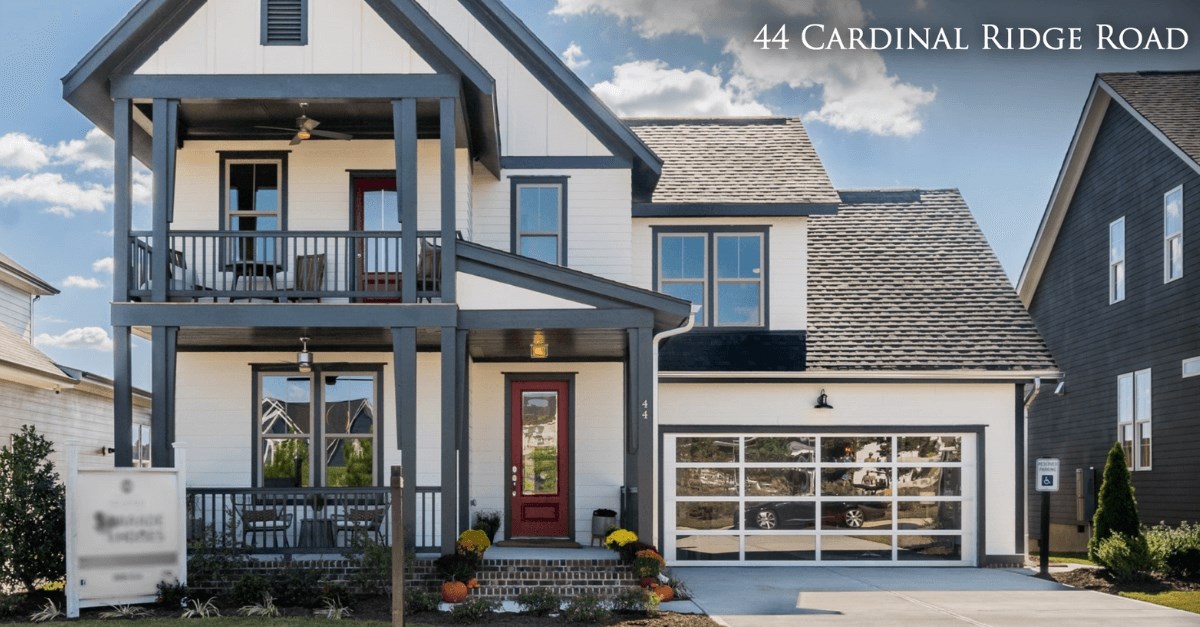 A Virtual Tour of Saussy Burbank
Saussy Burbank prides itself on its authenticity. Every nook and cranny of its homes are marked by quality craftsmanship, original materials and one-of-a-kind design.
"Our company has upheld a commitment to authenticity since its beginning," said Grant Do, marketing manager of Saussy Burbank. "We invest incredible attention in details, we cut no corners, and we always provide a future homeowner with a dream home that outshines their expectations."
From its 1,500-square-foot cottages to its 3,000-square-foot multi-generational abodes, Saussy Burbank employs the same care and quality to all of their homes. This acclaimed Briar Chapel builder even conducts extensive research on the history and aesthetic of an area to ensure that its styles honor the location's legacy. Saussy Burbank works to make your dream home in Chapel Hill a reality through a smooth, seamless experience.
So, what will you see when you open the front door of the Saussy Burbank model in Briar Chapel?
OVERVIEW
A 360-Degree Vista: Saussy Burbank prides itself on crafting a meticulous exterior with a variety of textures and elevations. Saussy ensures that your home is anything but a boring box, complete with delightful landscapes and welcoming back porches.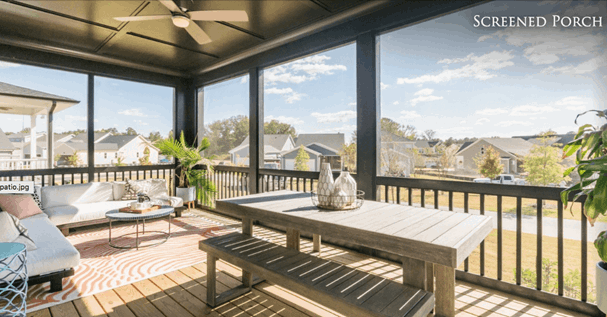 Porch Panache: Explore two spacious front porches and a screened-in back deck.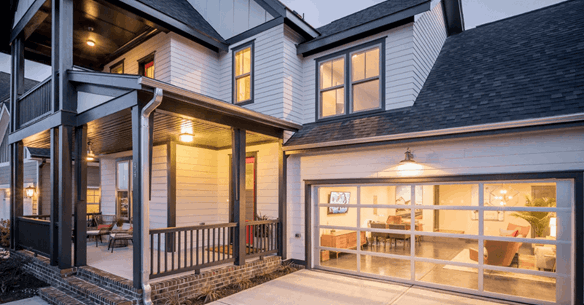 Bold Statements: Every home should be a vibrant reflection of the owner's character, and Saussy Burbank chose to make a bold statement with its Ashburn model home in Briar Chapel. Both the interior and exterior sport light, airy colors with a rich, dark trim and a spirited red front door.
FIRST-FLOOR VISTAS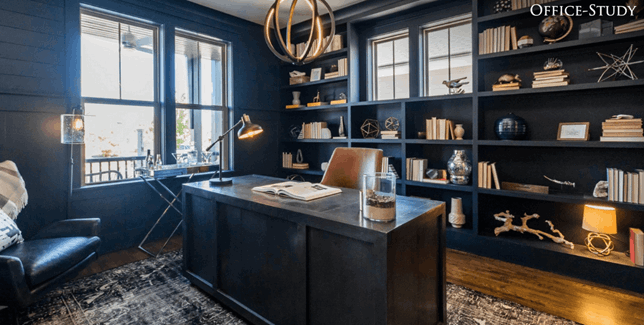 Office Study: A thoughtful room swathed in calming grays, floor-to-ceiling bookcases, stylish shiplap and waist-high wainscoting.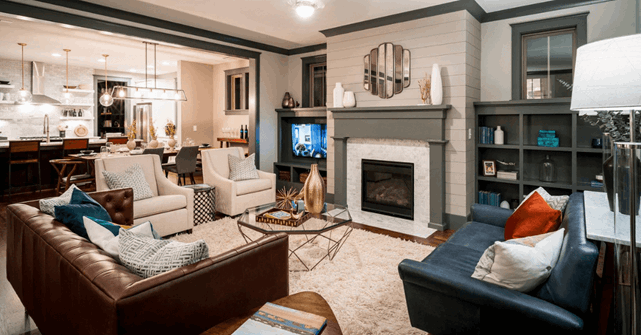 Beckoning Living Area: An open floor plan that melds the kitchen and dining area into a welcoming living room. The space showcases a fireplace framed by shiplap and Calcutta marble as well as carefully layered furniture that creates an authentic, eclectic space – as if a homeowner had lovingly curated each piece over time.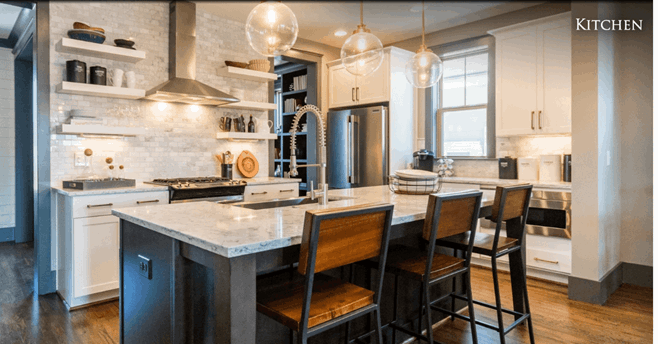 A spacious kitchen with sleek, commercialized appliances, such as a stainless steel, oversized apron sink, a chef's faucet and quartz counters. Notice the dramatic wall backing the stove range crafted from Calcutta marble and flowing shelves.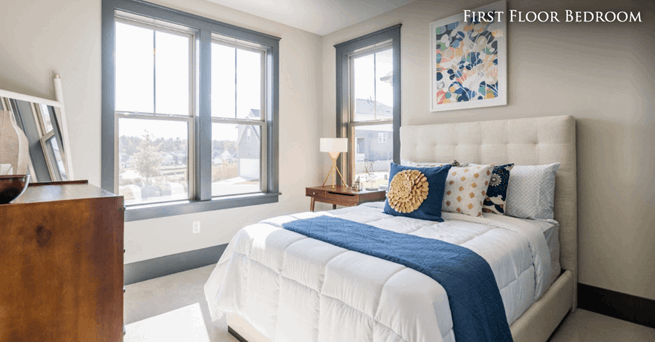 Guest Suite: A sequestered bedroom and full bath on the first floor of this model home in Briar Chapel.
SECOND-STORY FINDS
The second story unveils three bedrooms and three full baths.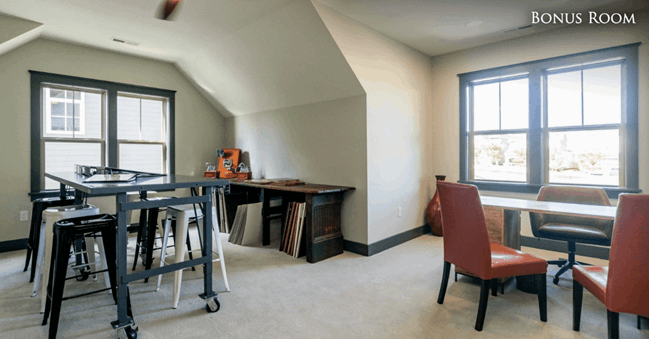 Bonus Time: A spacious bonus room or "flex area."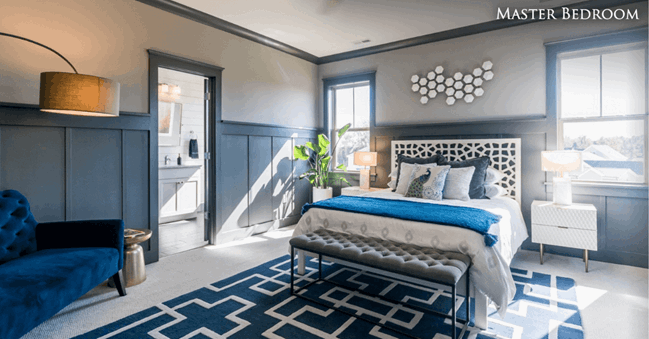 Master of the Castle: Master suite with two walk-in closets and built-in shelving.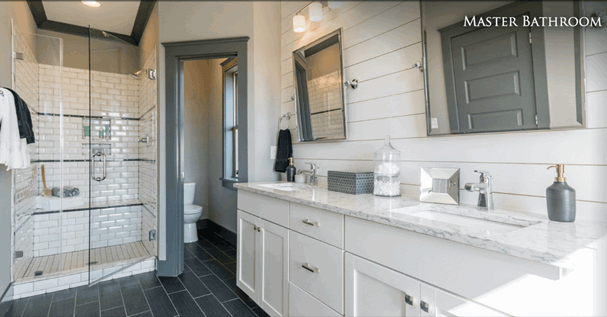 Bohemian Spa: The master bath exudes a Bohemian, spa-like essence, complete with a designer frameless shower and oversized tub.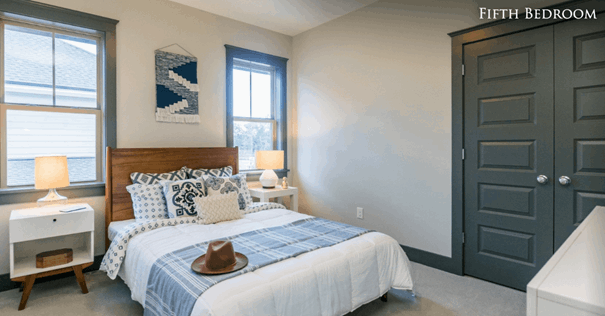 More Bedrooms: Two additional bedrooms conjoined with a Jack and Jill bath.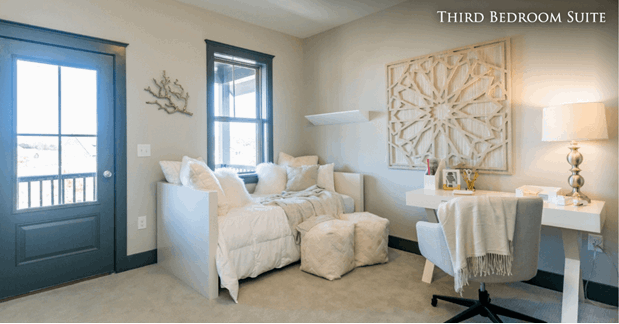 The Coveted Flex Space that connects to its own full bath and has access to the second-floor balcony. This Briar Chapel model home is filled the room with calming white to provide an oasis for whatever lucky guest, family member or child claims the room.
Saussy Burbank May Be the One for You!
Above all, Saussy Burbank is dedicated to a smooth customer experience. In fact, the builder employs Guild Quality Surveys, a third-party vendor, to provide customer surveys throughout the process.
"Home buying can be one of the most emotional purchases a family can make," said Grant. "You're not just signing a contract. With Saussy Burbank, you're joining an experienced partner to help your dream home become a reality."
Isn't it time for your dream home in Chapel Hill to become a reality? Learn more about Saussy Burbank or visit its model in person!