Trails in Chapel Hill
'Tis the season, and we're "falling" for fall – which is right around the corner. Looking to get out of doors amidst autumn's ambience and the vibrant views of colorful leaves? We've selected a few of our favorite scenic trails around Chapel Hill for the biker, runner and walker in you.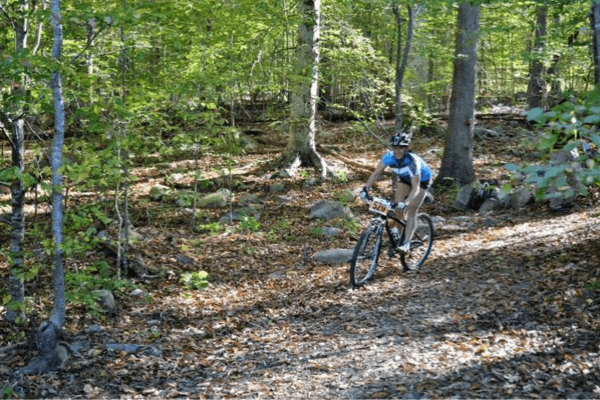 How could we not give a shout out to our own expansive trail system? Totaling 24 miles, Briar Chapel's trails include certified mountain biking sections as well as broad paths winding through almost 900 acres of parks, woodlands and preserved space. Take the kids for a scavenger hunt. Grab a mom friend for a stroller walk. Enjoy a romantic stroll by sunset, all here in your own neighborhood!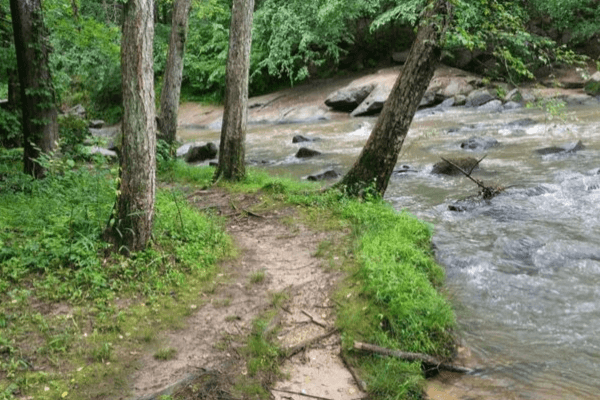 Image from AllTrails.com.
One of the larger networks in our area, Umstead State Park offers 11 different trails ranging from three to 15 miles. Tailored sections beckon walkers and runners as well as bikers and equestrians to explore the vistas around three man-made lakes. In fact, you can even pause the hike to rent a canoe or rowboat, cast a fishing line or throw a mid-day feast at one of the many picnic shelters.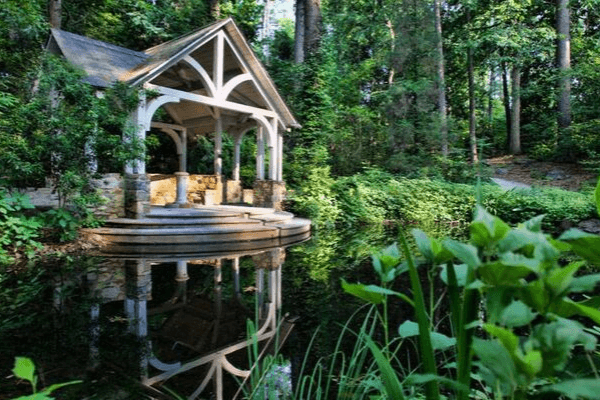 Image from Gardens.Duke.edu. 
If a picture is worth a thousand words, the vistas at Duke Gardens will leave you speechless. Nestled in Durham, this luscious garden sports 55 acres of stunning flowers and vegetation. The H.L. Blomquist Garden of Native Plants, for example, invites guests to explore more than 900 species of North Carolina's local bounty. Stroll the leisurely trail loops throughout the gardens, bedecked with ponds, gazebos and the Terrace Café.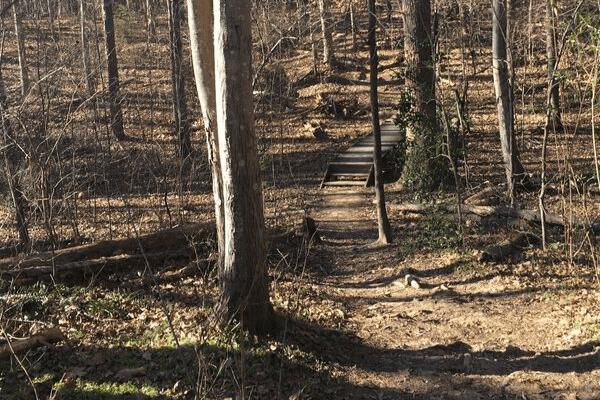 Image from AllTrails.com.
Grab your leash and bring your four-legged friend on this excursion! Cedar Falls Park offers a short and leisurely – yet Fido-friendly – loop for walkers of all levels. While you're there, pick up a game of tennis on the courts, host a barbecue at the picnic areas or plan a play date on the playground.
Others to Consider?
RiverWalk: A scenic stroll or bike ride along the Eno River, starting in Hillsborough.
Bolin Creek Trail: A mile-and-a-half trail through meadows and woodlands that connects two Chapel Hill parks.
Occoneechee Mountain State Natural Area: A hiking or biking-style escape into nature with fishing and wildlife along the Eno River.
Get started by exploring the trails at Briar Chapel!