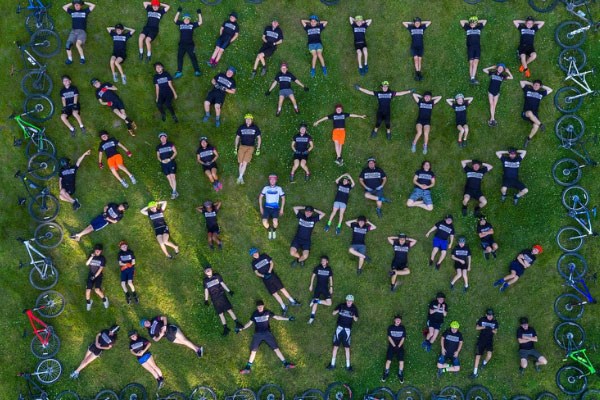 Carolina Crushers: Teens on Tires!
You might have seen them breezing along the winding trails of Briar Chapel, or maybe you've heard the sound of bike wheels whirring outside on a beautiful day … so who is this mystery group of cyclists?
The Carolina Crushers, a mountain trail bike team for middle and high school teens, are part of the North Carolina Interscholastic Cycling League, a non-profit that brings scholastic level competitive mountain biking to North Carolina and that is governed by the National Interscholastic Cycling Association (NICA). To get the inside scoop on this talented group, we connected with Head Coach Tonya Miltier and Assistant Coach Bryan Engle.
Joining the League
Three years ago, the Carolina Crushers began as a small middle school team led by head coach Tonya Miltier and Team Director Marissa Elk. As the group continued to grow, the middle school students aged into high school, and the Crushers now serve both middle and high school student athletes.
"We have an strong affinity for Briar Chapel, since Newland Communities was one of the first organizations that supported the North Carolina Interscholastic Cycling League," Engle said. "And of course, The Crushers might not be here if it wasn't for that initial support of the league." 
In addition to supporting the league, individual Briar Chapel community members got involved. Briar Chapel resident Jerel Wilson is a national staff members for NICA, (the governing body for the North Carolina league), and another fellow resident, Lew Borman, lent his voice to the league as the race announcer in its first season.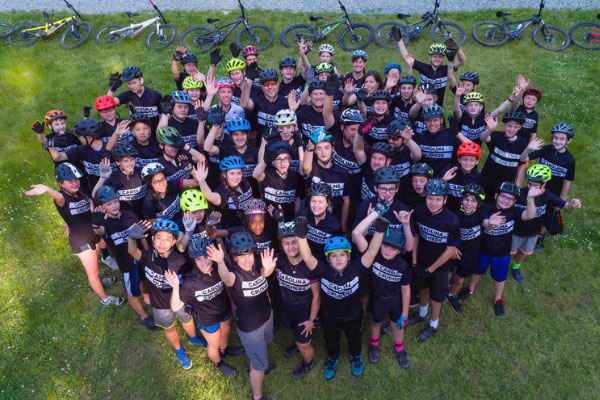 Community is Key
In addition to fostering a love of cycling, NICA has several fundamental pillars that are incorporated in the league. It promotes strong bodies, strong minds, strong character, equity and inclusiveness. Members get to train their bodies and develop lifelong characteristics, like leadership skills and a heart for volunteerism. In fact, one of The Crushers' community projects entailed a trail cleanup at Briar Chapel.
"As part of the mountain bike community, we know that the trails didn't get their own their own, and they don't magically maintain themselves," Miltier said. "We put emphasis on being responsible members of the community and making sure we give back with trail maintenance."
You: The Carolina Crusher's Newest Superstar?
Typically, the Carolina Crushers begin their season around mid-October as they gear up for preseason events at the end of November. They host events and trail rides where students gauge their interest in the league, and starting in December, it holds practice three days a week. Several of their practices are held in our neighborhood, where the Crushers are grateful for Briar Chapel's pristine trail spaces and friendly community members.
Whether you are a beginner cyclist, a skilled rider or just enthusiastic to learn, the Carolina Crushers welcome all types of riders. Throughout the past three years, the Carolina Crushers have burgeoned from with a young group of middle schoolers to serving more than 11 middle and high schools in the Chatham County and Briar Chapel area.
Interested in learning more about the Carolina Crushers? Stay up to date on their adventures this season on Facebook!