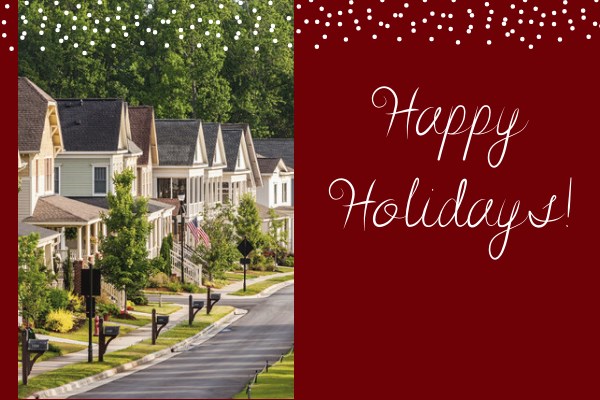 Happiest of Holidays from Briar Chapel
'Tis the season … the most wonderful time of the year! What plans fill your December calendar? Festivals and parades? Family dinners? Caroling and visits with Santa?
Take a few moments to relax and savor the joy of the season. Here are ways to make memories around Briar Chapel.
Bundle up and take a walk with loved ones on our scenic trails.
Host a fun neighborhood gift exchange at the Briar Club clubhouse.
Take the kids for hot cocoa at Breakaway Cafe in Veranda.
Have a holiday party with a delectable spread catered by Town Hall Burger & Beer in Veranda.
On a warm winter day, hold a holiday scavenger hunt in Great Meadow Park.
Carol down the streets of Briar Chapel.
Whatever your traditions, we at Briar Chapel want to wish you a meaningful holiday season filled with sweet memories and sweet treats. Happy Holidays!