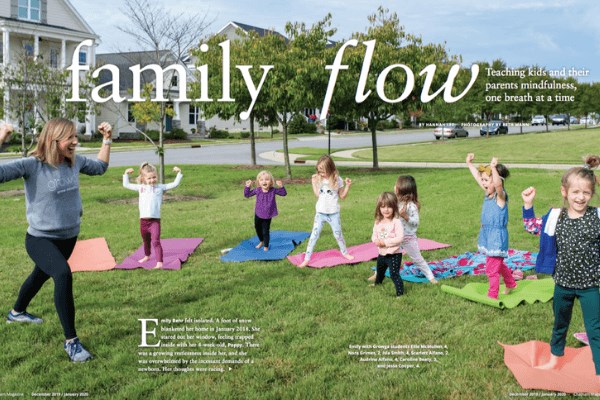 Family Flow at Briar Chapel
Emily Behr of Briar Chapel has a talent. She's blends high-energy enthusiasm with centered, mindful techniques for the whole family!
This Briar Chapel resident and mother recently founded Growga, a wellness startup that teaches children and families to practice mindfulness through yoga and other activities. What started as Emily's personal passion has blossomed into a 60-teacher program offering classes across the Triangle and Triad. While some classes target employees of businesses, others are tailored for four-year-old balls of energy and are held in places like Great Meadow Park in Briar Chapel.
Want to learn more about Growga and how your family can get involved?
Check out the recent feature article in the November/December 2019 issue of Chatham Magazine!
Image courtesy of Chatham Magazine