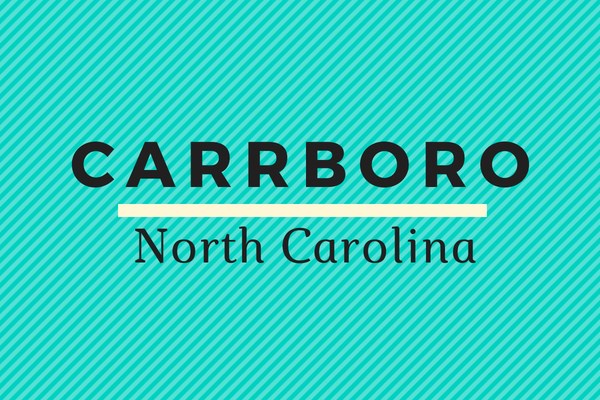 Top 10 Things to Do in Carrboro

Image from Southern Foodways.
Eat local, fresh and tasty goodies from your own county! Located in the Carrboro Town Commons on 301 West Main Street, the Carrboro Farmers' Market is comprised of more than 75 market members. High quality products sold include locally grown produce, pasture raised meats, eggs, cheeses, breads, pastries, flowers, pottery, woven rugs, baskets and more. Carrboro Farmers' Market is open Saturday mornings year-round and Wednesday afternoons seasonally.

Image from Matt Barrett's North Carolina Guide.
This locally owned natural foods grocery store is a buzzing hub for community fun and events. Located in the heart of downtown, you can always expect to see families and their furry friends milling around the large front lawn as well as music and events on the weekend. Multiple food bars and an on-site bakery make this a great place to enjoy an outdoor meal. Weaver Street Market is open daily.

Image from NorthCarolinaTravels.com.
Located adjacent to Weaver Street Market, this renovated cotton mill is home to more than 25 local and family owned businesses and offices. Dining includes Elmo's Diner, which serves family friendly food and breakfast with inventive weekly specials, and Venable Rotisserie Bistro, which offers elevated American food and a full bar in an industrial-chic setting. Ali Cat Toys, which offers quality toys, books, games and music for children of all ages, is one of many shopping options. Parking is always free.

For more than 40 years, this concert venue has hosted an eclectic array of musicians and bands from Nirvana to John Mayer to up-and-coming local talent. With a capacity of 750 people, Cat's Cradle offers concert-goers the opportunity to see a variety of talent in an intimate setting for cheap. Tickets are usually less than $30.

5. Bar Scene and Nightlife
Image of The Baxter Barcade from Zafir C. on Yelp.
If you're looking for a fun night out, a variety of bars should have Carrboro on the top of your list. Bowbarr and Steel String Brewery are laid back and local. Belltree Speakeasy serves modern cocktails in a prohibition-era setting. Glasshalfull Wine Shop takes great pride in its ever-changing 25-bottle wine list and Mediterranean-inspired eats. The Baxter Barcade has 50 vintage and original arcade games, outdoor patio space and two indoor lounges. The arcade is open to kids and young adults from noon to 5 p.m. on Saturdays and Sundays.

6. Coffee Shops and Cafes
Image of Johnny's Gone Fishing counter.
You will never be without a caffeine pick-me-up in Carrboro. Favorites includes Bread and Butter and Open Eye Cafe, which feel intimate and comfortable. Gray Squirrel Coffee Company is right on Main Street and small-batch roasts its coffee in house, while Johnny's Gone Fishing is off the beaten path and offers homemade ice cream and outdoor garden seating as well.

Image from Youthinarts.org.
More than 25 businesses in Carrboro and neighboring Chapel Hill collaborate for patrons to explore venues, sample menus and socialize around art and live music on the 2nd Friday of every month from 6 - 9 p.m. Maps are available online to plan your ArtWalk experience.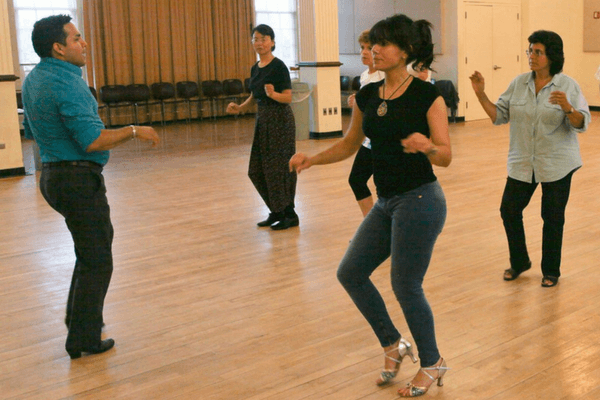 Image from Carrboro Recreation & Parks' Facebook.
In addition to athletics facilities, biking trails and parks, Carrboro Recreation and Parks Department offers classes for adults interested in exploring their creative side. The dozens of classes offered include Indian Cooking, French for Fun and Travel, Guitar and Basket Weaving and more!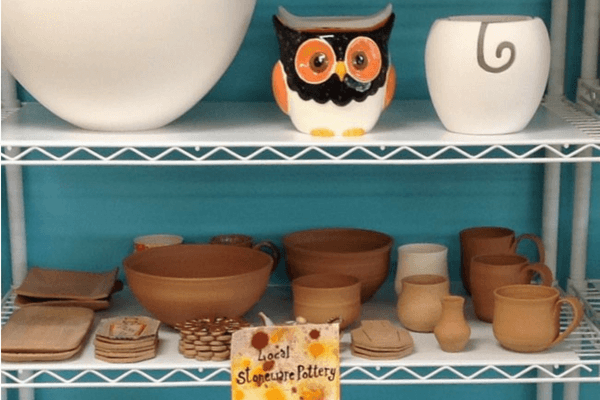 Image from Glazed Expectations' Facebook.
Calling all artists! This paint-it-yourself ceramic and sculpture studio in the heart of Carrboro is fun for kids and adults alike. The average price of pieces is between $11 and $30, and you can take all the time you need to paint your dish, mug, vase or sculpture.

10. Shaka Shave Ice
Image from Shaka Shave Ice's Facebook.
With more than 20 flavors, this Hawaiian Shave Ice stand is a great place to get a treat on a nice day. Flavors are made with 100 percent cane sugar and are always gluten, soy, nut and dairy free. You can't miss Shaka Shave Ice when you drive through Carrboro; it is easily recognizable from the beachy and brightly colored murals covering the exterior. Try the Shaka Favorite, "Carolina Blues," made with Blue Hawaii, Blue Raspberry and Blue Vanilla flavors.
Interested in other adventures? Check out our top 10 list for Chapel Hill!