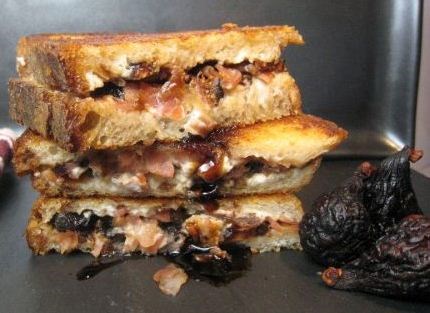 Food Truck Frolics
Jami Pearson
Marketing & Events Coordinator
Food Trucks. Ah, just hearing phrase is enough to make my ears perk, eyes light up and belly rumble. Unfamiliar to this delightfully delectable world until the last year or so, it's safe to say I've made up for lost time.
The Triangle's food truck scene has made quite a name for itself over the last few years and rightfully so. Dishing out restaurant-quality food, yet completely mobile, these trucks are able to zip from one location to the next, leaving a slew of satisfied customers in their wake. Many (if not most) proudly utilize fresh and locally sourced ingredients, resulting in a product not only more favorable to your taste buds, but the local economy as well. Locally owned businesses supporting each other? That gets two forks up from this girl.
Now, on to my favorite part… from the heavenly baguette/sausage combos dished up by Baguettaboutit, to the sweet/savory creations from Parlez-Vous Crepe, I love it all. I remember the first time I tried the "Pigs 'N' Figs" from American Meltdown – sourdough bread, local goat cheese, figs and speck, topped with a balsamic reduction. After the first bite, I recall there being a where-have-you-been-all-my-life moment. Talk about a good time. Check out the picture up top for a peek as this miraculous concoction.
You know what's better than one food truck? A bunch. Hence the concept of a "food truck rodeo." Used to describe when multiple trucks park in the same vicinity, these three words have become synonymous with good times, great people and out-of-this-world cuisine. A perfect trio, if you will. Luckily, I'm not the only one who feels this way; these rodeos happen all the time, many of which have happened at our great events in the community or right down the road from Briar Chapel. Score!
Are you a fan of food trucks? Which is your favorite?