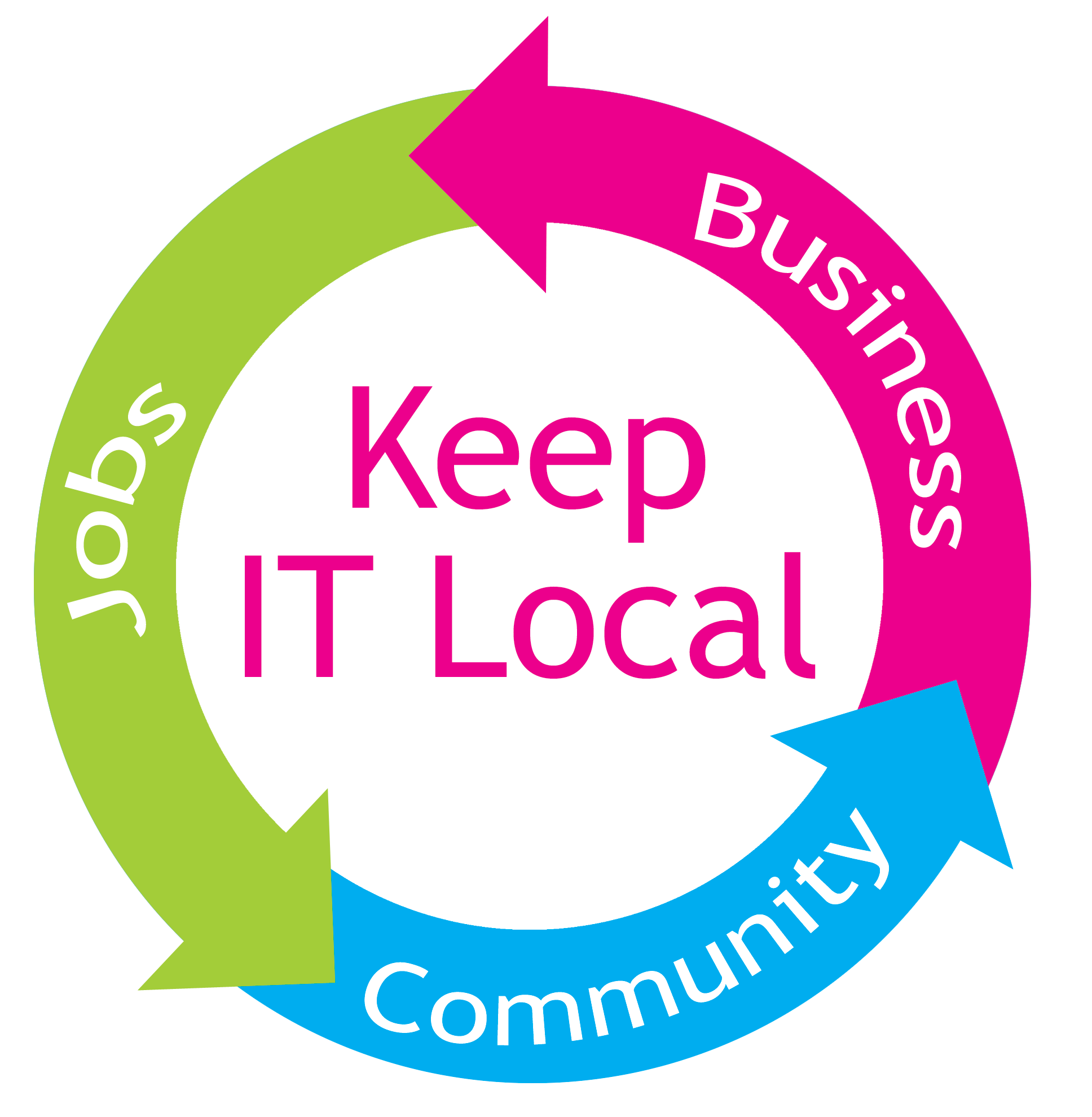 Supporting local = A win-win
Jami Pearson
Marketing & Event Coordinator
As many of you know, this past Saturday was "Small Business Saturday." Started by American Express, this day has evolved into something much more. The awareness surrounding the whole "support local" movement has greatly increased and our hometowns are benefitting.  Passionate about this cause, after reading a few of the benefits of supporting local establishments that I've listed below, hopefully you will be too.
Keep your money local – More than half the money you spend at a local shop stays in the local community. Comparatively, only 14% of what you spend at a chain stays local. When you enrich your local economy, everyone wins.
It'll be just like the TV show Cheers – Don't you want to shop where everybody knows your name? That's how I feel about some of my favorite locally-owned stores. The sales people practically know my life story.
More jobs – Small local businesses are the largest employer nationally, and there are tons of people in need of jobs. This one's a no-brainer.
Less red tape – You know that microwave you bought 35 days ago that just zonked out? Even though the return policy at the mom and pop store you purchased it from ends after 30 days, lucky for you, the sales people know you by name and are willing to help you out. They also don't have to get the go-ahead from a headquarters located in tenbucktwo.
Support community groups – Non-profit organizations receive an average 250% more support from smaller business owners than they do from large businesses. So basically, supporting local makes you a super hero. Sort of.
Better service – I'm not really sure why it generally works out this way, but it's true. Trust me.
Character – Who drives down the road and says "Wow, that Red Robin and Lowes are so cute! They really contribute to the aesthetics of the town!" No one, that's who. In fact, I'd be perfectly content if I never saw a large, flashing, neon sign again. Give me a town with soul . Carrboro and Pittsboro have it figured out.
Less environmental impact – Typical grocery store produce travels nearly 1,500 miles before it ends up on your plate. Yikes! All of this traveling = carbon emissions. Buying food from local farmers is not only better for the environment, but it also ensures that your food is fresher.
Although "Small Business Saturday" has come and gone, who says that you need a special day to support your neighbors? This holiday season, I challenge you to make your purchases from locally owned retailers. I promise, it will be money well-spent.

If you need a few suggestions, the staff at Briar Chapel offers up their favorite locally owned establishments below:
Southern Season
Uniquities
Dovecote
Chatham Marketplace
Top of the Hill
What's your favorite place to shop in the area?