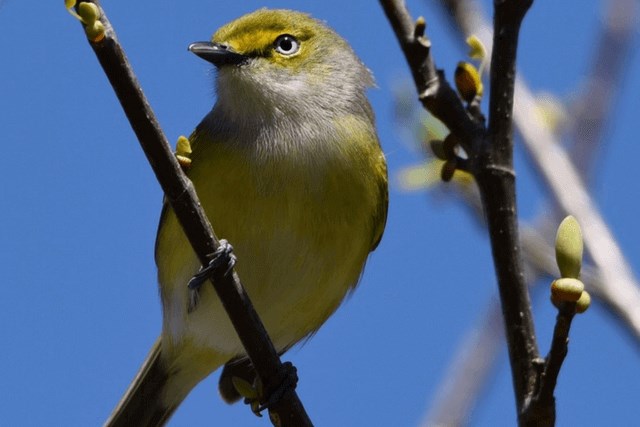 Spotted: Rare Gems at Briar Chapel
A trove of wildlife and historic treasures are tucked within Briar Chapel's preserved green space. Three nature explorers shared their discoveries with us!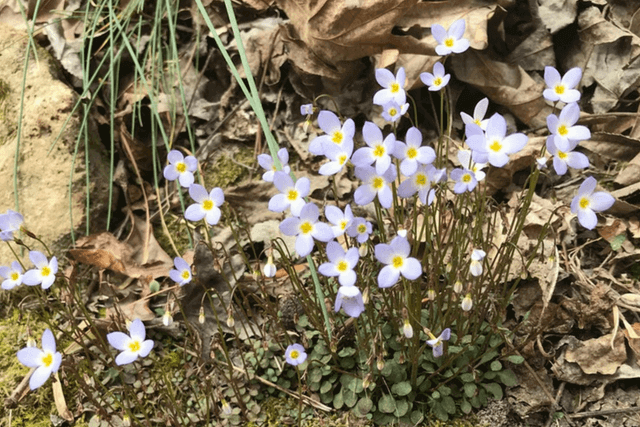 Valerie Vickers: Azure Bluets
Valerie has seen a variety of native plants unfurling on Briar Chapel's trails. While walking one day, the azure bluets caught her eye. The delicate flower of light blue petals and a yellow center is found all along the East Coast, particularly in Raleigh. Blooming throughout the spring and summer, azure bluets are low maintenance and attract bees, butterflies and birds.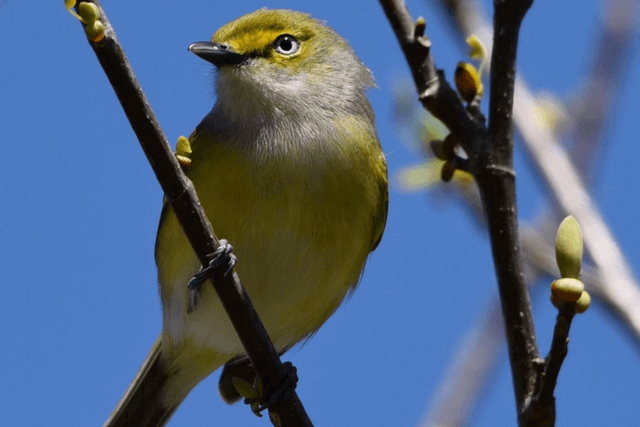 Ann Stinely: White-Eyed Vireo
When Ann heard that Briar Chapel was home to the white-eyed vireo, she made it her mission to find it. She was thrilled upon spotting the bird in Pokeberry Creek, and she couldn't resist snapping some photos before it flew away. Pokeberry Creek is a hotspot for birding in North Carolina, with 145 recorded species and 375 checklists according to eBird.org.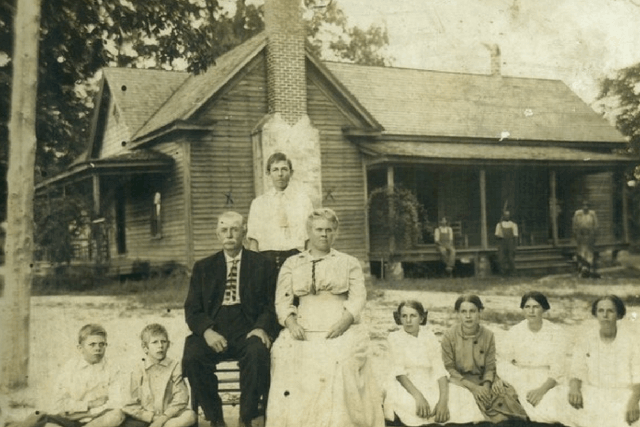 Glenn Lazarus: Historic Houses
Glenn, Briar Chapel's historian, has investigated remnants of two houses in the western part of Briar Chapel, one of which he believes was owned by Civil War-era postmaster Thomas Farrar. (Read more about Glenn and his work in our blog.
See if you can spot these and many more gems during your weekend strolls on Briar Chapel's trails!