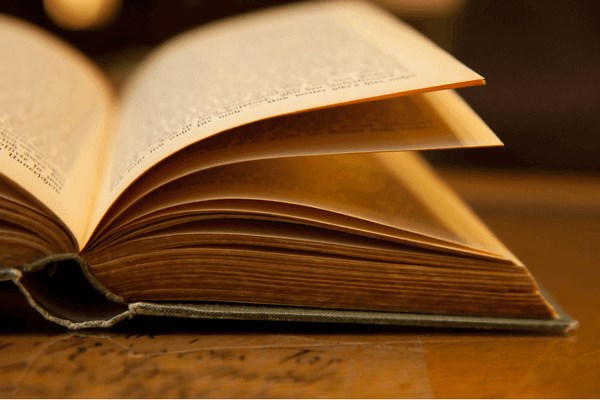 Your Briar Chapel Pocket Dictionary
As you peruse the Briar Chapel website or tour our streets, you may encounter a few words that we use to describe our community. As a master-planned community, Briar Chapel entails more than standard home options and a traditional neighborhood lifestyle. We're brimming with umpteen offerings to connect you with your perfect home, regardless of life stage. 

To help clarify the experience, we've developed your personal Briar Chapel Pocket Dictionary, a list of our most common terms. 

Master-Planned Community: A large-scale community that reflects careful, comprehensive design from its inception (as opposed to ad-hoc neighborhoods or one-off houses). Master-planned communities typically include a large quantity of amenities, open spaces, pools, parks and recreational options constructed on previously undeveloped land. At Briar Chapel, we designed our amenities and homes around the natural landscape, preserving the area's topography and open spaces for trails and parks. A master-planned community features a team of select builders who can provide a range of products for every life stage. Residents often choose master-planned communities to enjoy a self-contained environment with ready-made social opportunities. 

Mixed-Use Community: A community that includes both residential offerings, like homes, and commercial offerings, like offices, shopping centers and school sites. Briar Chapel is a mixed-use community with homes, two on-site schools and a commercial section (with more commercial to come!).

Model Homes: Each of our builders has a staged model home at Briar Chapel staffed by an on-site sales agent. These agents oversee all sales transactions, provide lot and floor plans information and write contracts.

Move-In Ready Homes: A completed home that would be available for occupation either immediately or within 30 days.

Inventory Homes: A home that is in some phase of construction. Depending on the level of completion, these homes are available typically within 30 days up to nine months. 

Presale Homes: Homes and home sites that haven't officially broken ground. In this scenario, the homebuyer has more input on the specifics and layout of the home prior to construction. 

HOA Covenants and Fees: Briar Chapel has its own Home Owners Association that, among many things, ensures a high-quality environment filled with ongoing social opportunities. During the home buying process, be sure to review the HOA covenants, the monthly dues and what these dues include. You can find them at online at Briar Chapel Life.

Sustainability: From inception, Newland Communities designed Briar Chapel to promote the long-term health and well-being of its residents and the surrounding area. Sustainably doesn't entail just a few "green" elements but rather a comprehensive mindset that guided Briar Chapel's development. Our commitment to sustainability includes:
The Land and Nature: The land plan at Briar Chapel carefully nestles homes and amenities into the existing topography, preserving the natural landscape, 900 acres of open space and indigenous wildlife. 
Natural Resources. We repurposed materials uncovered during construction as well as historical elements, like a reclaimed tobacco barn. Briar Chapel has an onsite water treatment system, allowing us to reduce use of the city's potable water resources. 
Green-Built Homes: All of our houses are built according to the rigorous, third-party NGBS standard, producing energy efficient, healthier homes. (See more on that below!)
Community Partnerships: Sustainability encompasses the social and economic health of the local area as well. Briar Chapel forms strong partnership with local organizations and nonprofits to provide resources and invest in the growth of the entire region. 
Health and Wellbeing of People: Our community encourages residents to pursue a healthy, active lifestyle both indoors and in nature. Copious open spaces and miles of trails, a fitness center and a wealth of opportunities to build social relationships all nurture the social, emotional and physical health of those who call us home.

NGBS-Certified: NGBS (National Green Building Standard) is a rigorous, third-party certification. The NGBS standard requires that the home is designed and built to achieve high performance in six areas: site design, resource efficiency, water efficiency, energy efficiency, indoor environmental quality and building operation and maintenance. What does this mean? A Briar Chapel home is 24 percent more efficient than the average North Carolina home, and as a whole, our homes have saved residents approximately $2 million in energy bills since inception.
HERS Index: A rating system that measures a home's energy efficiency. It can range from 0 to 150+, and the higher the rating, the lower the energy efficiency of the home. The average North Carolina home holds a HERS rating of 86, while Briar Chapel homes score much lower at an average of 62. 
Looking for more clarification? Give us a call, or experience the lifestyle yourself by signing up for our Resident for a Day program!