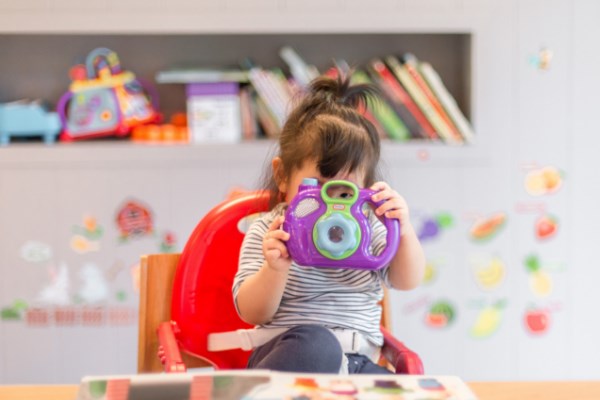 Designing the Right Playroom for Your Family
At Briar Chapel, your home isn't just a house; it's your haven, your base, your "castle of character" that reflects your design and tastes. Best of all, it's a home base for your family to play and grow! So when planning for your family fun, use these tips to create the perfectly play space for your little ones.
The Room
You may have bought your house with a playroom in mind, or you might be ready to convert an unused space into something special for your child. If you don't have a designated playroom already, consider converting a spare bedroom or your attic.
If you don't have a room to spare, a toy corner in your basement or nook off an upstairs landing can do the trick. Some parents like designating a kitchen play area for younger children so it's easy to supervise when preparing meals.
Space
Some houses have a lot of it, and others not so much. Maximize the space you've designated for your playroom with a mix of open and closed storage. Keep beautiful toys and books on open shelves, and utilize cubbies and bins for messier craft materials. Donate anything your child hasn't played with in six months to minimize clutter. 
Color
You may not want to commit to walls that look like an ocean floor, zoo or far away kingdom — we get it. If you don't want themed or brightly colored walls that you'll have to repaint later, stick with a neutral color and decorate with stick-on decals, or have one themed accent wall. Liven up neutral walls with colorful furniture and bright pillows.
Reuse and Repurpose
It's tempting to decorate for little ones with chic and fun new furniture, but it's not necessary. Repurpose old furniture to save money and resources. Transform an entertainment center into a play kitchenette or a bedside table into a tool shelf. An old ottoman makes the perfect mini perch for a reading nook. Tiny tables and chairs look adorable, but putting a taller table in your playroom gives your child the space to grow into it — and you probably have a spare one in storage. Consider light and easy to move furniture for when it's time to refresh the space.
Cater to the Child 
Think about your child's interest and how they will use their playroom. Maybe that means a dress up corner, a cozy fort for reading or a mini stage. Remember to make it easy on you, too. If you think your child will spend a lot of time doing crafts, set up a roll of craft paper they can easily tear off when they need a piece. Put things on a top shelf that your child doesn't use as often or would need your help to use anyways. Ideally, your child will be able to access and clean up their playroom by themselves.
Looking for other ideas? Check out our tips on how to design your dream kitchen.