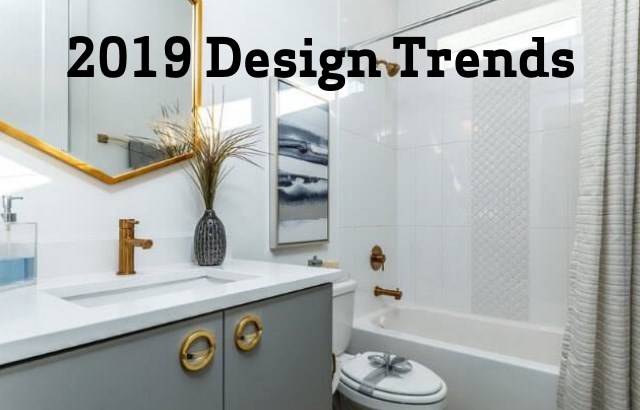 Design Trends for 2019
What's your style? Shimmer and shine? Plush panache? Simple chic? The upcoming year will usher in new looks, fresh styles and fun design opportunities for homebuyers. Here are "our fantastic four" -- four 2019 design trends to inspire any aesthetic in your home. 
More Comfort
Design experts say the more chaotic and busy the world outside, the more that people want to have a safe and warm place to make their own. Expect to see canopy beds or cozy beds with plush headboards, velvet furniture and colors that exude warmth -- like burnt yellow and tonal red. Canopy beds transform any bedroom into an welcoming retreat, while velvet furniture can add texture or a full nod to the 70s.
Sustainability in Design
Countertops, cabinets and appliances that have been repurposed will form a staple feature in homes next year. To complement the burgeoning desire to build environmentally friendly homes, homeowners now seek to honor a vintage aesthetic through uses of things like reclaimed wood as a coffee table. Expect to see more natural light and small biowalls for extra eco-friendly touches. 
Rich Earth Tones
Imagine a room dotted with rich, moody green, such as woven into a rug, the key color of a backsplash or the color of a well-placed settee. We think this dark sea green might be the color of 2019. Hazelnut and blue gray will color the walls for many homes, adding a richer finish than white or beige. 
Geometric Patterns
These beautiful patterns are both sleek and warm, giving life to any space, whether its a shower backsplash, patterned ceiling or living room furniture. You can also utilize geometric patterned throws or canvas art to easily update the room's mood when you're ready for something new.
 Looking for inspiration and more design ideas? Reach out to one of our home builders or visit our marvelously decorated model homes at Briar Chapel!