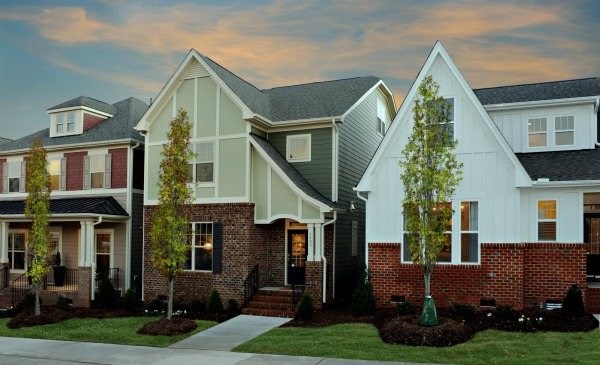 Introducing Lennar to Briar Chapel
Cali Buhrman
Customer Relations
After much anticipation, we are excited to announce that Lennar Homes is joining our team and will be building in the Great Meadow, Briar Chapel's newest phase now open for pre-sale. Lennar is a national builder, founded in 1954, known for its affordable and all-inclusive homes, with floor plans that cater to a multitude of lifestyles. 
Lennar is introducing six new floor plans to Briar Chapel: McCoury, Taylor, Simone, Watson, Grayson and Bishop. The floor plan names in this home collection are derived from notable figures in North Carolina. (The Taylor model is even named after one of my favorite musicians, James Taylor!) These single family homes are going to be between 1,734—2,427 square feet, and start from $236,000.
Lennar's signature "Everything's Included" policy will be available, too! This means that everything you see in the home, including add-ons—countertops, fixtures, and other luxury features—are all included in the price and at the best value possible. "With Everything's Included, you no longer have to haggle, hope, or compromise your dream home, because your dream features are already included," Lennar says. Each home has its own personality, so you will be sure to find one that suits you and your family's needs best.
Lennar is committed to excellence, and we know they will be a great asset to our phenomenal Builder Team.  While there is not yet a representative on-site for Lennar, you can reach Susan Otte, Internet New Home Consultant, at 919-337-2266 or susan.otte@lennar.com for more information. Keep checking back for more details about their model opening!
Welcome to Briar Chapel, Lennar Homes!