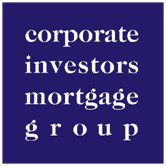 Greater Affordability In Your Triangle New Home Purchase?
by Jeremy Salemson
Corporate Investors Mortgage

The first quarter for 2012 Triangle Housing is officially in the books, and both New Home Sales and Consumer Confidence levels are trending well as we begin the year. The Consumer Confidence Index, which had increased in February, did see a slight pull-back in March on gas price concerns, but anecdotal evidence shows us that consumers and home builders are again returning to contracts and closings here in the Triangle New Home purchase market. Specs are once again dotting the landscape indicating that both credit and confidence are flowing again, and we're seeing more and more people making the decision to call the Triangle their home.

Thanks to a much weaker than expected March Jobs Report, Mortgage Rates got another push to the downside to start the second quarter of 2012. The Fed's commitment to keep rates low for an extended period of time will really help to provide ample ammunition to make the 2012 spring buying and selling season here in the Triangle a memorable one. In addition to the recent improvement in mortgage rates, if the Fed decides to implement a further round of easing (also known as QE3), then we may see even further improvements in mortgage rates, which would translate nicely into greater affordability for Triangle New Home purchases.

Speaking of jobs, North Carolina Unemployment dropped to 10.2% in February, and we'll hopefully see that trend continue as we enter the spring. Triangle Unemployment has fared much better in terms of lower percentages, hitting 8.2% in March.

Another strong sign for new construction is a recent report which states that Triangle New Home Inventory is at a 13 year low. This is according to Metrostudy, which is an analytics firm that studies Triangle Real Estate Trends.
Don't forget about Earth Day at Briar Chapel! Head out to BC on April 21st for a family fun filled day of running (Abundance Foundation 5K), food and other great family entertainment.
If you have any thoughts on specific housing topics you would like to see covered, please email me at jsalemson@cimginc.com. We want to be your source for up to date data as it relates to the very exciting and always changing industry that we all call home.
Happy House Hunting!
Jeremy