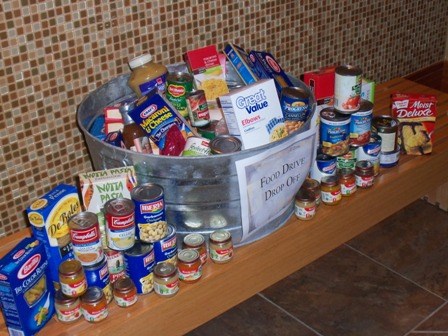 Enthusiastic, Giving, Active, Fun!
by Brittany Plumb
Briar Chapel Activities Director
Wow, the New Year is already approaching and in March I'll have been at Briar Chapel a whole year! Time flies when you're having fun. Looking back on 2010 I think the community and I have grown so much. When I started working at Briar Chapel we only had about 80 homes and now we are up to around 115 homes and growing by the day.  Not only have we grown in size but also as a community. I've loved seeing the residents meet and become friends at our community events. As I look back on the year there are some words that I believe describe Briar Chapel Community best.
Enthusiastic: When I came on board at Briar Chapel the first task was to set up some committees for the neighborhood. As I put the word out there for committee volunteers and ideas, everyone jumped at the idea. A couple of residents suggested a Welcoming Committee, as they were already knocking on peoples doors with cookies and a smiling face.  Now not only do we have a Welcoming Committee we also have a Neighborhood Watch Committee that meets every other week, a Gardening Committee that is busy planning events for the upcoming spring season, a Social Advisory Committee and we are looking into formulating a Trail Committee. When you ask for volunteers at Briar Chapel you get them.
Giving: Briar Chapel Residents are always trying to find ways to give back to the community. From school supplies drives to food bank collections. Each month they come up with a great new idea to give back to the community.
Active: From our Empty Nesters to our young adults everyone in Briar Chapel is out being active. I can't go a day without stopping to say hi to residents walking or running by the clubhouse; normally with their four legged friend in tow. I get abundant requests for fitness events. Who can't be active with the amazing walking and biking trails practically in their backyard?
Fun:  Our residents like to have fun. They are social butterflies and if you're not one, don't worry, they'll turn you into one. When the lights came up at our Adult Holiday Party, signaling it's time to start wrapping it up, I got a big "AHHHH, Brittany" from all of our residents, everyone was bummed the party was over.
 2010 was an amazing year at Briar Chapel and we are all looking forward to what 2011 will bring.