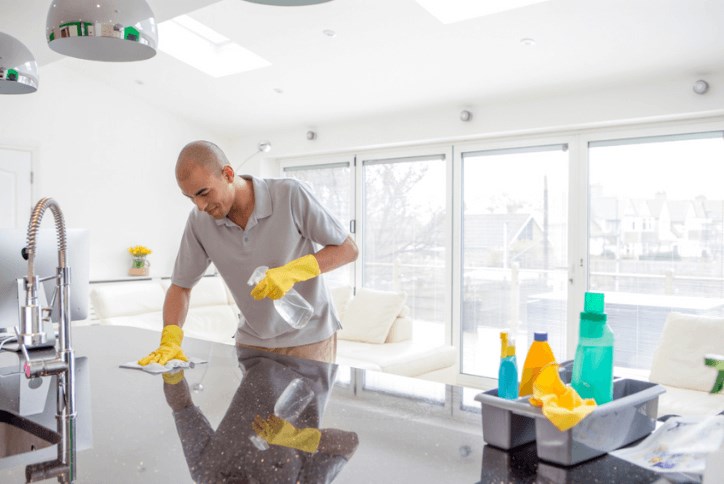 Top 10 spring cleaning tips and to-dos
Spring has sprung, and it's time to get cleaning! Here are our top 10 spring cleaning tips and to-dos.
Start by decluttering
Before you can clean and organize for the spring season, you need to declutter. Clean out your closet, fridge, medicine cabinet, makeup bag, book collection and that pesky pile of papers that's accumulated. While sorting through the clutter, make piles of recycle, trash, donate and keep. Throw away anything expired, shred any unneeded documents and donate any other items you don't use.
Clean room by room
Cleaning room by room allows you to tackle a space without becoming too overwhelmed. Start with your bedroom so you have a relaxing oasis to escape to while working on the rest of your home.
Clean your cleaning supplies
 Even your cleaning supplies, such as your washer, dryer and vacuum, need to be cleaned on occasion. Wipe down your washer and dryer then vacuum the lint that's been deeply pushed down. Clean your vacuum by replacing the bag, replacing or washing the filter, cleaning out the dust cap and cutting out any hair or thread that has accumulated.
The beginning of spring is also the perfect time to replace any disposable cleaning products, such as sponges and toilet brushes.
Stop the dirt at the door
Hose off your doormat, or if its dirty beyond repair, invest in a new one. If you only have an outdoor mat, add an indoor mat to your space to prevent dirt from getting past the door.
Clean windows on a cloudy day
When the sun is out, the window cleaner dries faster from the heat, creating streaks. Cleaning the windows on a cloudy day and using a microfiber cloth rather than a paper towel helps avoid streaks.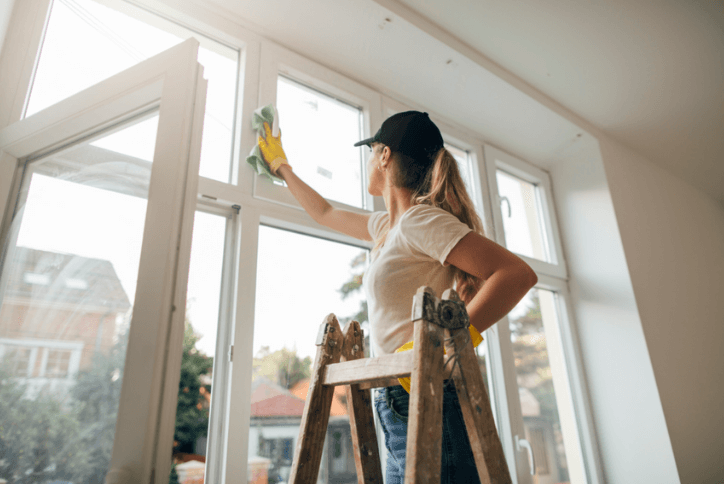 Clean with Lemon
Did you know that lemon can be used to remove stains, odors and grime? When cleaning your kitchen this spring, use half a lemon to clean the water marks in your sink or food stains on your cutting board. Squeeze the other half into a half a cup of water, microwave it for three minutes and let it stand for five minutes. It will soften up the grime so you can easily wipe it away. Next, after running a few ice cubs through the disposal to sharpen and clean the blades, send the rest of the lemon down the disposal to remove unwanted odors.
Dish soap
Dish soap is yet another item you already have in your home that can be used for spring cleaning. Use dish soap and water to clean make up brushes, wipe down outdoor tables and chairs or clean appliances.
And a Magic Eraser
Magic erasers can be used to clean a variety of household messes, such as scuffs and marks on baseboards, walls and cabinets and soap scum and mildew on shower curtains.
Tackle the forgotten areas
When deep cleaning your home, it is important to tackle the areas you forget about during the rest of the year.
Use this opportunity to dust your ceiling fans, lights and moldings, vacuum and scrub behind your furniture, wash your pillows and comforters, clean your oven and sanitize your mattress.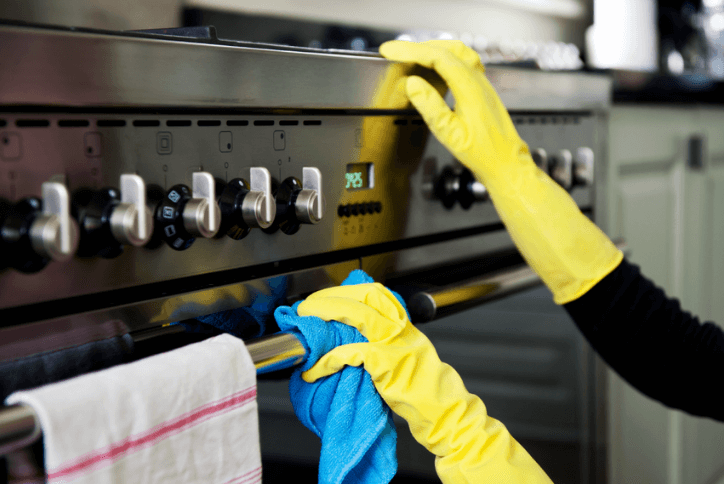 Establish new cleaning habits
After cleaning and organizing your home, it's time to create a schedule to maintain it.
An easy way to keep your home clean without becoming overwhelmed is to insert cleaning tasks into your morning or night routine.
For example, before pouring your coffee in the morning, wash the dishes. Before cozying up in bed at night, hang up your clothes. For tasks that may not need to be done as often, assign a certain day. For example, spend 10 minutes vacuuming on Monday, dusting on Tuesday, mopping on Wednesday and so on and so on. Including these tasks in your everyday routine helps make keeping your home clean manageable.
---
Located in Chapel Hill, North Carolina, Briar Chapel offers new homes from the $400,000s. Explore Briar Chapel's resort-style amenities, parks, trails, shopping and on-site schools, a community that has been named Best Neighborhood in Chapel Hill for six years running!