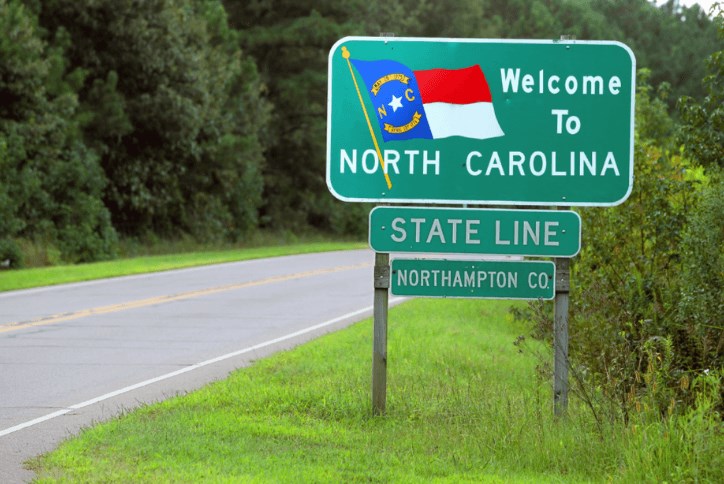 Moving to North Carolina? Here's what you need to know
There are many must-dos when moving to a new state, such as completing a change of address form, updating your voter's registration and registering your car in the new state, but the most important must-do is getting to know your new home. Here is what you need to know if you are moving to North Carolina.
Weather
From sunny summers to snowy winters, North Carolina has a little bit of it all. Our seasons are experienced with moderate temperatures, and a spring day in the middle of winter isn't uncommon.
Cost of living
The cost of living in North Carolina is below the national average with housing, transportation, groceries, utilities and taxes all lower than average.
Economy and Job Market
North Carolina's economy is focused on industries such as food processing, banking, pharmaceuticals, technology and vehicle parts. 
The major employers include The University of North Carolina at Chapel Hill, House of Raeford Farms Inc., Merrill Lynch & Co., Wake Forest Baptist Health, WakeMed Health & Hospitals, Smithfield Foods and Wells Fargo, to name a few.
Healthcare
North Carolina is home to several nationally ranked hospitals and healthcare facilities, including Duke University Hospital, UNC Hospital and WakeMed Hospital.
Education
North Carolina's higher education school system is composed of 149 different colleges, including public schools such as UNC Chapel Hill and NC State and private schools such as Duke, Wake Forest and Elon.
Briar Chapel is located only 13 minutes from UNC Chapel Hill, a global leader known for its innovative teaching and ground-breaking research.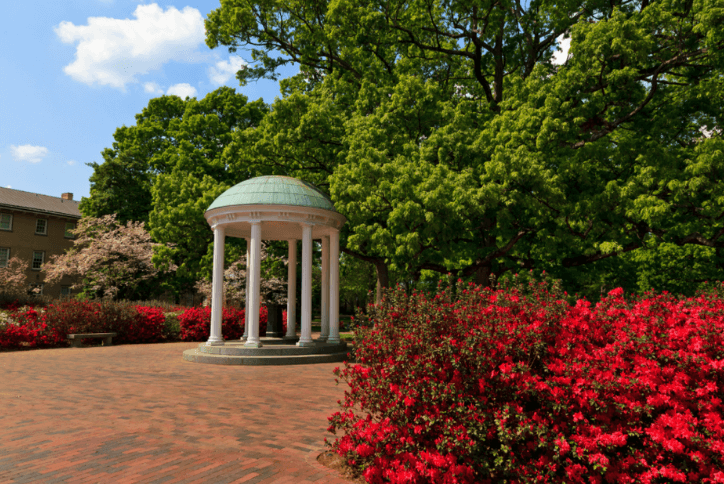 Food and drink
As new N.C. resident, you will have to get a taste of the southern staples founded in North Carolina, such as Cheerwine, Cook Out, Mt. Olive Pickles, Krispy Kreme, Texas Pete, Bojangles and Pepsi.
North Carolina is also known for its breweries. Only 45 minutes from Briar Chapel, Raleigh Beer Garden is the largest beer garden in the world with more than 350 beers on tap.
Things to do
From art galleries and museums to massive fairs and renaissance festivals, North Carolina has something for everyone.
In Chapel Hill, you can visit the Ackland Art Museum or the Morehead Planetarium and Science Center that displays educational shows with fascinating information, such as how to spot difference planets and constellations.
Open seasonally, the North Carolina Botanical Garden in Chapel Hill is one of the largest native plant botanical gardens in the Southeast. In the fall, head over to Raleigh for the annual State Fair and ride the largest Ferris wheel in the world, try out fried Oreo's or witness the most impressive agriculture in the area.
Location
With mountains and beaches all in one state, there's no shortage of outdoor activities to choose from in North Carolina. Hike across the Mile High Swinging Bridge in Grandfather Mountain and take in the unbeatable panoramic views or climb the Cape Hatteras Lighthouse. Bike along the Blue Ridge Parkway or ski down the slopes of Beech Mountain. Spend the morning kayaking down the French Broad and take in views of the Biltmore Estate or take a ferry ride over the Shackleford Banks and catch a glimpse of the wild horses.
Briar Chapel is right in the middle of it all, less than three hours from the beach or mountains, making it easy to take a weekend getaway to wherever your heart desires.
Want to skip the road trip? Briar Chapel has many outdoor activities of its own, including an extensive trail system, mountain bike trails and Jordan Lake a short drive away.
Sports
No matter what kind of sports-fanatic you are, you're welcome in North Carolina. Cheer on UNC Chapel Hill in the Dean Dome, head to the PNC arena and watch the Carolina Hurricanes on the ice or get outside and enjoy some of the best golf courses in the world.
N.C. is growing
North Carolina's population has grown by nearly 10% over the past five years. New businesses, job opportunities, schools, and infrastructures enter the state each year, bringing new residents and new experiences to enjoy.
Moving to N.C. soon? Check out our available homes!
---
Located in Chapel Hill, North Carolina, Briar Chapel offers new homes from the $400,000s. Explore Briar Chapel's resort-style amenities, parks, trails, shopping and on-site schools, a community that has been named Best Neighborhood in Chapel Hill for six years running!