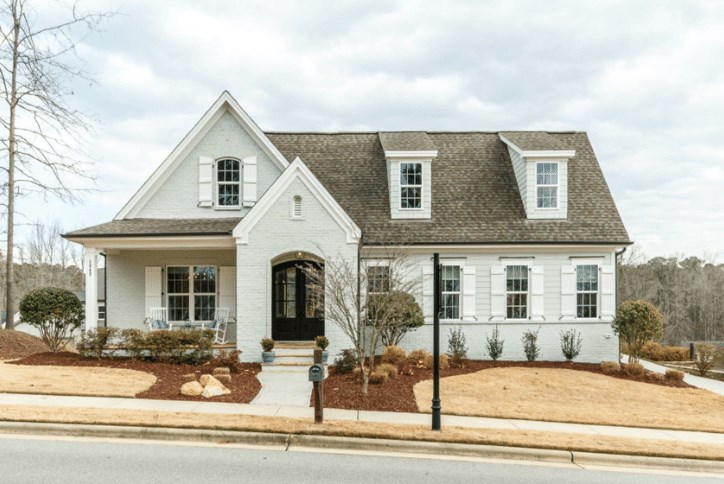 Family life in Briar Chapel: things to consider when looking for a new family home
Finding the right home to raise a family is essential, but with so many factors to consider, it can feel overwhelming. Here are important things to consider when searching for a new family home and an inside look at family life in Briar Chapel.
Family Home:
When searching for your new home, it is essential to find one that will allow for your family to grow. Consider homes with an extra bedroom that can be used for guests, family expansion or as a home office. Briar Chapel offers a variety of home plans ranging from 2-5+ bedrooms from builders such as David Weekley Homes, Homes by Dickerson and McNeill Burbank. Other features loved by Briar Chapel family's include storage space, large kitchens, open floor plans and Jack and Jill bathrooms.
Excellent Schools:
When moving with children, one of the most important factors to consider is what schools are in the district. Receiving a good education at a young age provides a strong base for learning abilities and social development. Briar Chapel is home to a variety of top-rated schools including Primrose School of Chapel Hill, Woods Charter School, Chatham Grove Elementary School and more. Primrose School of Chapel Hill also offers a Summer Adventure Club where children can become engineers, artists and explorers with hands-on fun and an after-school program for children ages 5-12 with homework help, creative expression, sports, technology, drama, music, games and downtime to read a book or catch up with a friend.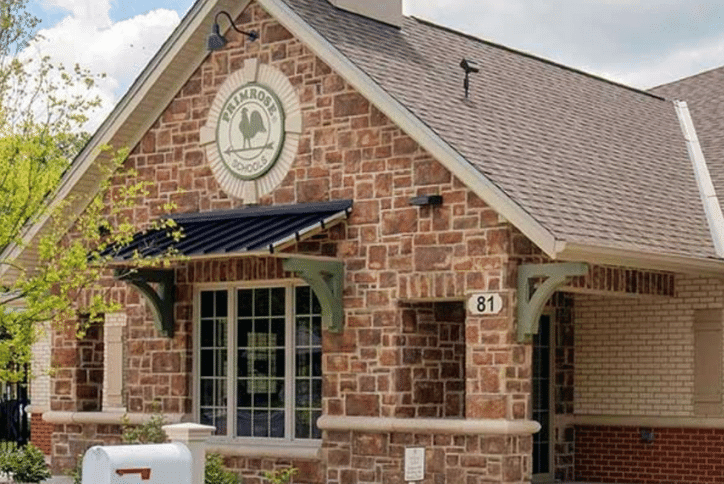 Convenient Location:
When searching for your new home, location is another key factor to consider. If your family is looking for a location with top-rated schools and universities, adventures around every corner and access to all you could need right in the community, Briar Chapel is the perfect place. Briar Chapel is conveniently located10 miles from downtown Chapel Hill, home of a top-rated college with a plethora of entertainment options, and 35 miles from Raleigh, the state capitol. Briar Chapel is located in central North Carolina, making a mountain or beach vacay only a few hours away. Briar Chapel has pretty much any necessity your family could need right in the community. The Veranda, one of Briar Chapel's commercial sections, is home to conveniences such as Chatham Pediatric Dentistry, Triangle Visions Optometry and 501 Pharmacy, and dining and retail such as Breakaway Café and Capp's Pizzeria. Briar Chapel is also welcoming The District, an exciting new venture with more conveniences, to the community soon.
Events and Amenities to Enjoy:
No home is complete without activities and events for the whole family to enjoy! No matter if you love exploring the outdoors or competing in game night, Briar Chapel has something for your family. Spend your summer days swimming at the pool, sliding down a waterslide, biking 20+ miles of trails, getting competitive at the sports courts or hanging out in one of the numerous parks and playgrounds. Briar Chapel also hosts a variety of events for your family to enjoy such as live music, festivals, arts and crafts, game nights and more.
Top-Rated Community:
When looking for a new community, it is important to find a neighborhood where you feel confident. Briar Chapel has been voted the Best Neighborhood by Chapel Hill Magazine for six years running. What makes Briar Chapel a great community to raise a family isn't just the amenities and conveniences, it's the people who live here. Neighbors not only trust each other; they are close friends and know they can count on each other. 
Looking for a new home for your family? Check out our available homes.
---
Located in Chapel Hill, North Carolina, Briar Chapel offers new homes from the $400,000s. Explore Briar Chapel's resort-style amenities, parks, trails, shopping and on-site schools, a community that has been named Best Neighborhood in Chapel Hill for six years running!