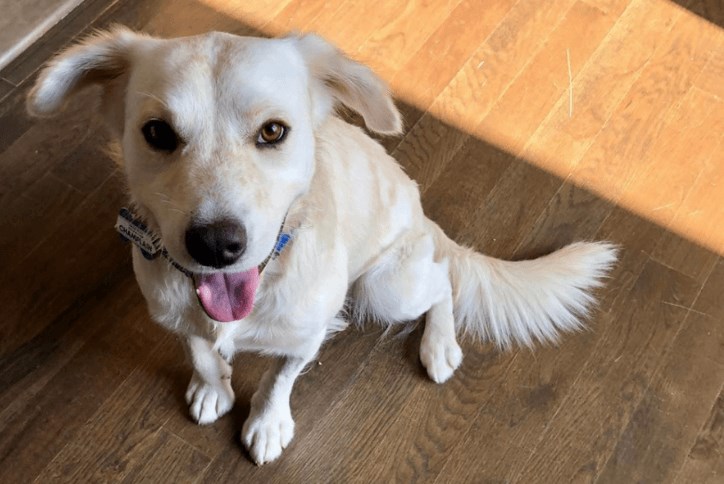 10 ways to make your home more pet friendly
Welcoming a new pet into your family can be overwhelming. Between planning for vet visits, learning how to potty or crate train and determining which pet is the perfect fit for you, you may not have even considered the preparation that needs to be done to make your home pet friendly. Get your home ready with these 10 ways to make your home more pet friendly.
Pick your furniture and fabrics wisely
Before snuggling up on the sofa or in your bed with your dog or cat, invest in textiles that will hide stains, scratch marks and wear and tear.
When selecting textiles for your bed, pillows, sofa covers or upholstery, look for the following:
Stain resistant fabrics
Washable fabrics
Tightly woven fabrics that resist damage
Patterns that hide stains
Fabrics that don't retain odors
Fabrics that conceal your pet's fur
Avoid fabrics that are prone to water marks, too delicate or easily show hair and stains. It may also be worth considering a sofa with a removable cover so you can easily wash it if any accidents happen.
Many furniture companies also make dedicated pet-friendly products to make the shopping process easy!
Cover your trash cans
When pets get bored, or upset that they have been left home alone, they often react by destroying the trash. Not only is it frustrating to come home to a mess, but it can also be dangerous if your pet ingests certain items from the trash, such as chicken bones or toxic chemicals. You can easily prevent this from happening by purchasing sturdy trash cans with lids or storing your trash can in a cabinet.
Make sure all indoor plants are pet-safe
Many household plants, such as Lilies, Azaleas, Tulips, Jade, Dumb Cane, Elephant Ear, Devil's Ivy, ZZ Plant and more are toxic to animals. Before welcoming a new pet into your home, double check that all your plants are pet friendly.
Bathe and groom your pets often
Keeping your pet well-groomed not only keeps your pet feeling great, but it also helps keep your home clean. Giving your puppy frequent baths reduces shedding and prevents smells from seeping into your furniture.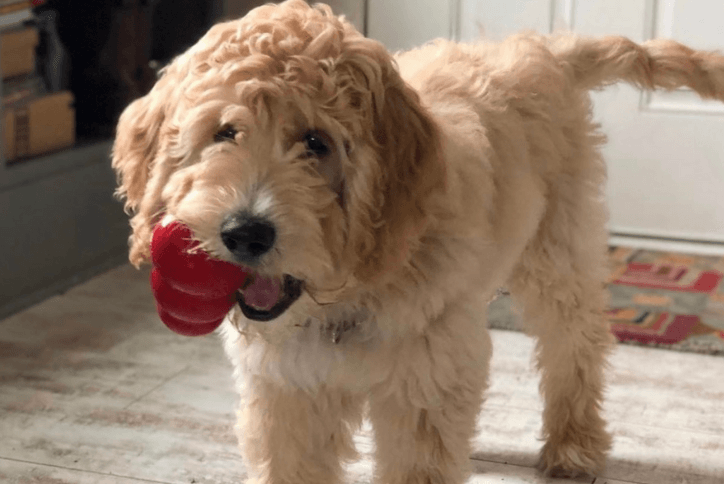 Style and store safely
Before bringing a new pet into your home, analyze your current home décor to make sure that there is nothing breakable, such as vases, in a spot where your pet could easily knock it over.
You will also want to lock up dangerous items like medications, vitamins, anti-freeze and hazardous cleaning supplies in a safe place where you know your pet can't get into them.  
Use natural cleaning supplies
Even after locking away anything toxic your pet could get into, since pets spend most of their time on the floor, they may still end up ingesting harmful cleaning supplies. Many cleaning products contain chemicals that can cause irritation to your pet's eyes, paws, lungs and throat, or possibly even long-term illness.
Natural and plant-based cleaning products tend to have fewer toxic chemicals than other cleaning products but do your research to determine which chemicals are safe to use around pets before taking any risks.
Choose hard surface floors
Between muddy paws and potty training, your floor is bound to experience messes with a new pet. Select wood or tile floors instead of wall-to-wall carpet to make it easier to keep your home clean.
If you want to add a rug to your space, select one that does not have high loops to prevent snagging, and consider a color that matches the fur of your pet to help conceal the hair or a pattern that hides stains.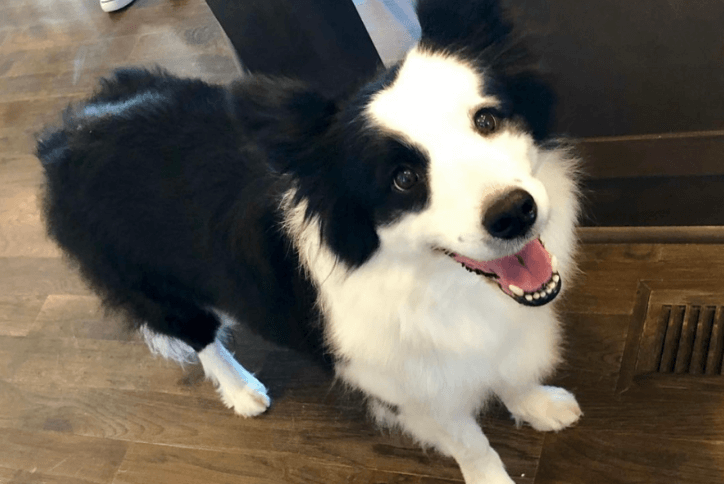 Install screens in your windows
If you plan on having your windows open in the spring and summer, add screens to your windows to prevent your fur babies from exploring a little too far from home!
Set up a pet-cam
Stay connected with your pet while away from home by installing a pet-cam! Many cameras also come with an automatic treat dispenser and voice intercom so you can interact with your pet remotely.
Find a dog park near your home
If you are adopting a puppy, find a dog park near you so your pup can have a safe place to exercise and socialize with other dogs.
Did you know that Briar Chapel has its very own dog park within the community? Bark Park is a fenced-in pooch park with open running space and unfettered playtime for four-legged friends both big and small!
---
Located in Chapel Hill, North Carolina, Briar Chapel offers new homes from the $400,000s. Explore Briar Chapel's resort-style amenities, parks, trails, shopping and on-site schools, a community that has been named Best Neighborhood in Chapel Hill for six years running!