From Pandemic Comes Youth Fitness in the Park
It's no question that this year's coronavirus pandemic has altered the way we go about our lives, including how we exercise and socialize. How does one upkeep his or her fitness in a pandemic culture? Ben Roberts -- CrossFit Coach, fitness enthusiast and wellness expert -- joined forces with Alyssa Alegre, Briar Chapel's activities director, to create a solution for Briar Chapel residents. Their collaboration started Briar Chapel's community "CrossFit Kids in the Park."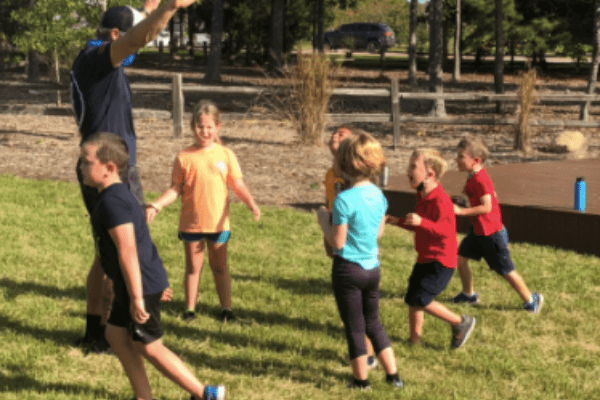 Open to Briar Chapel residents, these classes are held outdoors with safety precautions and social distancing in mind. Geared towards kids ages 5-12, the experiences are created to prioritize good movement, proper body mechanics and teamwork.
These classes have been a major hit among Briar Chapel residents. "It's a bit of normalcy and interaction that our kids so desperately need during this time," says one resident. "Our children look forward to seeing Coach Ben every week!"
The positive sentiments are shared by Ben, who says that this is one of the most rewarding projects that he has taken on so far in his CrossFit career.
"I only hope the kids have fun, go home and tell their parents how much they enjoy it. We are putting down the foundation of healthy and fun habits they can take with them in their young lives," he says. "For me, nothing is more exciting than seeing the grins on the faces of the children when they arrive and the look of satisfaction when they leave."
---
Located in Chapel Hill, North Carolina, Briar Chapel offers new homes from the $300,000s. Explore Briar Chapel's resort-style amenities, parks, trails, shopping and on-site schools, a community that has been named Best Neighborhood in Chapel Hill for five years running!