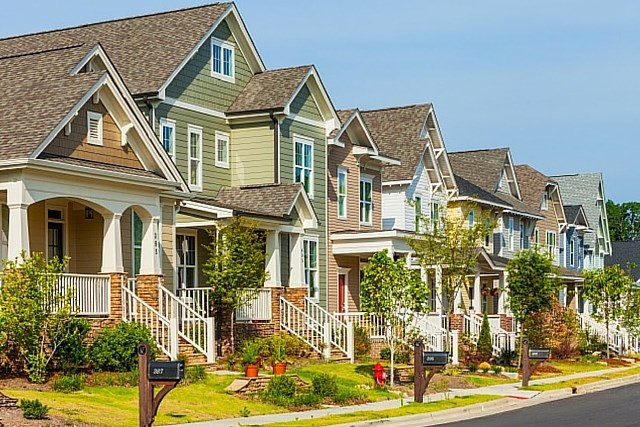 Triangle housing market among regions least vulnerable to impacts
Source: Triangle Business Journal
By 

Caleb Harshberger
"The Triangle housing market is among the least-vulnerable regions in the country to impacts from the COVID-19 pandemic, according to a recent analysis.
The report, done by California-based Attom Data Solutions, studied 483 counties across the country and focused on home affordability, foreclosure rates in the fourth quarter of 2019 and the percentage of properties with outstanding mortgage balances that exceeded estimated market values in the fourth quarter.
In North Carolina, the report found that Durham County was the least vulnerable in the state among the counties studied, followed by Wake County and then Orange County. 
Across all of the counties in the analysis, Durham sits at No. 472 most at risk to impacts from the pandemic."
"Behind Durham, Wake County ranked No. 433 nationwide and was the second least-vulnerable county in North Carolina."
"Finally, Orange County is No. 419..."
ATTOM chief product officer Todd Teta says while the report can't predict how the virus will impact regions of the country, it does seek to anticipate which areas will be most effected.
"It's too early to tell how much effect the coronavirus fallout will have on different housing markets around the country. But the impact is likely to be significant from region to region and county to county," Teta says "What we've done is spotlight areas that appear to be more or less at risk based on several important factors. From that analysis, it looks like the Northeast is more at risk than other areas. As we head into the spring home buying season, the next few months will reveal how severe the impact will be."
The majority of the most vulnerable counties in the country are clustered in the Northeast with six counties in New Jersey among the top 10. There are only two counties in the western part of the U.S. and five in the Midwest ranked among the top 50 most at risk to pandemic-related housing issues.
In the Charlotte region, Mecklenburg County was ranked 338 overall in the report.
In North Carolina, Onslow County, located along the coast, came in as the most at-risk county in the state – it is ranked No. 16 out of the 483 counties in the report.