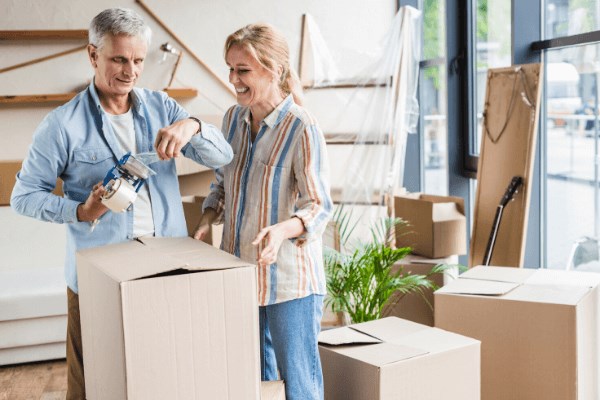 4 Ways to Downsize Easily
Whether you're moving from a sprawling ranch in the suburbs to a townhome, or an empty nester looking to streamline, downsizing is a common path for many homebuyers. Follow these tips and tricks to prepare for your big (or… "smaller") move.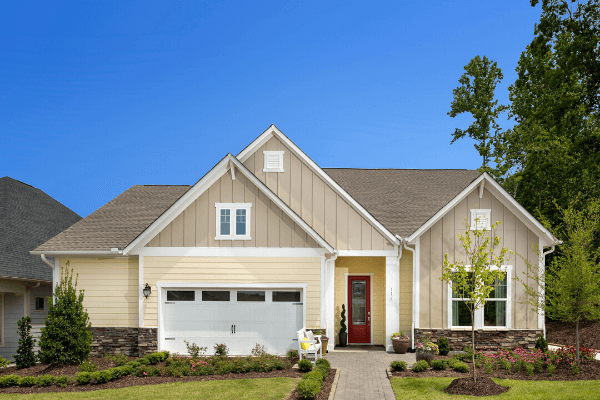 Size Up Your Future.
The easiest way to determine how much space and what features you want in your new home is to assess your current space. Are there any features you wish you had but don't? Are there any rooms you don't use? For example, bedrooms often require a chunk of space, so plan for yours plus one (or two) extra for overnight guests or adult children popping by for a visit. If you are retiring, look at single-story homes with easily accessible storage. Encore by David Weekley Homes offers residents 55+ an ideal balance of livability and outstanding design in communities created to enjoy active adult years. These luxury, low-maintenance homes offer open floor plans that are as beautiful as they are accommodating. In addition, Encore homes allow you to "downsize" your yard work, since lawn maintenance is included with your HOA dues. Welcome more free time to your lifestyle!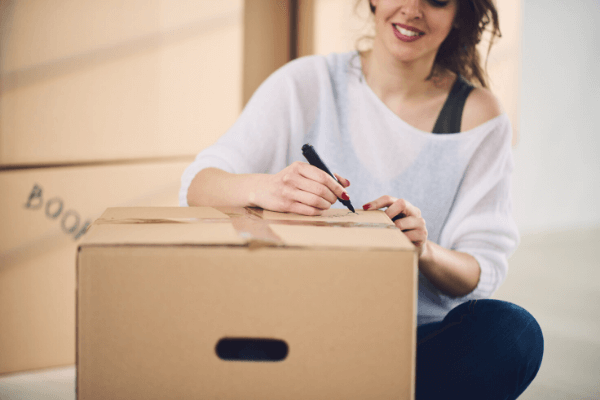 Start Early and Pick Your Favorites.
It'll take more time than it usually does to pack since you have to either throw away or find new homes for unneeded items. For a stress-free process, start perusing your items and packing as early as two months before your move. In addition, adopt a sorting system with "the fabulous four" piles:
Keep
Give away or Donate
Sell
Trash
Look out for duplicate items. (Do you really need that extra attic lamp or two egg slicers?) Only save your favorite items (things that bring you joy a la Marie Kondo) or things that you absolutely need. This will not only streamline the packing process but also ensure an uncluttered downsized home.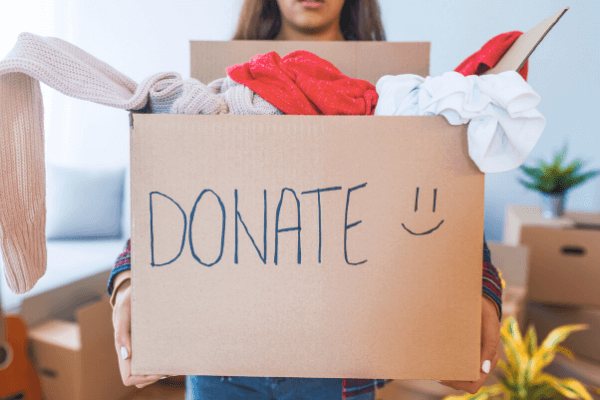 No "Just in Cases."
When choosing items to keep or get rid of, don't keep something just because you believe you or someone in your family may need it later. Good rule of thumb? If you haven't used the item in a year, you most likely won't use it in the next year either. An easy way to avoid this is by taking inventory of the items in your home. If you don't have room for it in your new home, it's time to say "adios."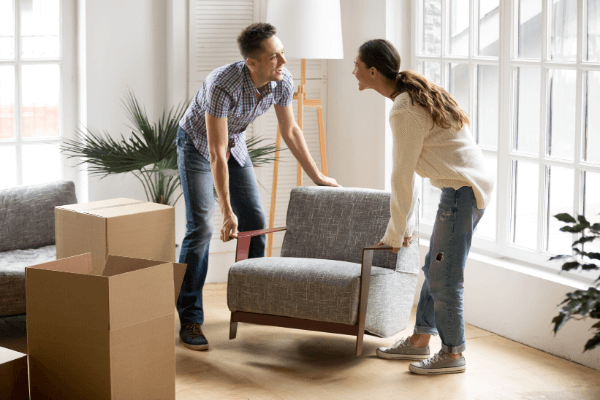 Pare the Panache. (And Measure, Measure, Measure).
Start a ban on clutter – especially furniture! Map out the rooms in your new home and draw where your new furniture might sit. For example, if you move from a three-bedroom to one-bedroom, you won't need those two sets of bedroom furniture. Be sure to measure your "keep" choices (like a dining room table) to ensure it will fit. Furniture can be sold through a yard sale or websites like Craigslist and OfferUp, donated to Goodwill or given to family or friends. 
For more information on how to plan a move, check out these tips!