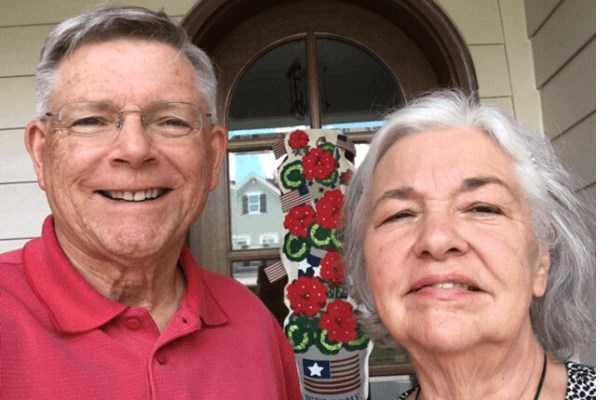 Residential Spotlight: Meet the Propers
Meet the Propers
"It made sense to live closer to family," said Jim.
Originally hailing from New York, Jim and Ann Proper spent several years visiting their children and grandchildren in Briar Chapel. The "moving trend" to Briar Chapel began with Jim and Ann's niece and nephew, followed by their daughter and son-in-law, Amy and Corey Rosso. When the family clan in Briar Chapel grew to include another nephew and his wife, Jim and Ann couldn't resist any longer. After a fulfilling 30+-year career in the public-school system, the Propers found their forever home in the welcoming streets and lush parks of Briar Chapel.
Holidays and Everydays
Cherished memories now fill the Propers' lives. They treasure an easy family gathering at Thanksgiving or Christmas, along with grandkid pizza parties and movie nights on Fridays. Jim and Ann often host multi-generational celebrations and birthday parties in their backyard. "After the festivities, the families are close enough so that they can head home when they're tired," said Ann.
Jim and his son-in-law, Corey, have made a tradition of regular pickleball matches on the Briar Chapel sports courts. During social distancing, the families were able to combine forces and grocery shop for one another. And Jim and Ann launched a joint effort to teach one grandchild to finally ride her bike – successfully.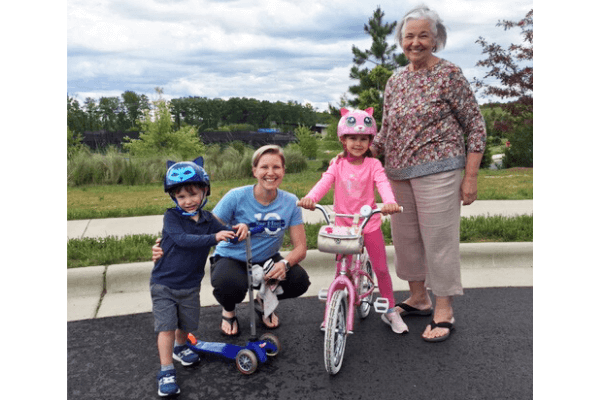 Briar Chapel: Activity and Connection
Relationships. Diversity. Amenities, parks and trails. A welcoming atmosphere. The list of Briar Chapel perks goes on and on for Jim and Ann. "We love the diversity in Briar Chapel, from retirees to families with young kids," said Ann. "We enjoy the multi-generational feel of our community."
The Propers also love their Homes By Dickerson home with high praise for the quality of craftsmanship along with the ease of communication throughout the building process. "Flexible and thorough," said the Propers. And when not enjoying the trappings of their custom home, Jim and Ann can be found strolling Briar Chapel's extensive trail system, one of their favorite amenities.
"Briar Chapel is such a welcoming community," said Ann. "Everybody waves, and neighbors often become surrogate grandparents, uncles and aunts to each other."
Why They Love Briar Chapel
"We love the great amenities, attractive, well-maintained properties, friendly, helpful residents and of course that three generations of our family live here! The convenience to the Triangle for medical care, shopping, restaurants, entertainment, college sports and the airport is also exceptional. The mild winters and low taxes don't hurt either!"
---
Located in Chapel Hill, North Carolina, Briar Chapel offers new homes from the $240,000s. Explore Briar Chapel's resort-style amenities, parks, trails, shopping and on-site schools, a community that has been named Best Neighborhood in Chapel Hill for five years running!