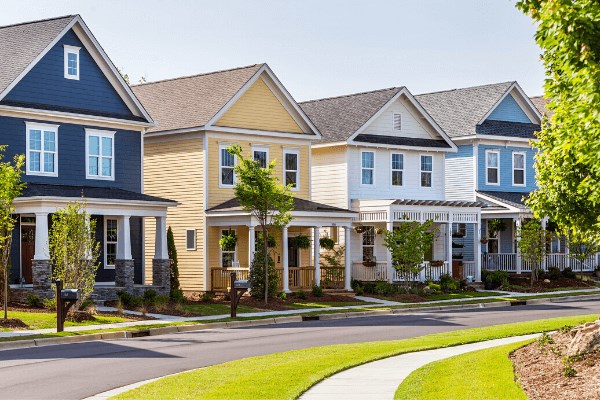 10 Things to Love About Briar Chapel
 Briar Chapel is a wonderful community in which to live and raise a family. Our well-built homes, extensive amenities and convenient location has earned us the title of "Best Neighborhood in Chapel Hill" for the last four years, voted by readers of Chatham and Chapel Hill magazines. Here are just a few of the many things to love about Briar Chapel in Chapel Hill.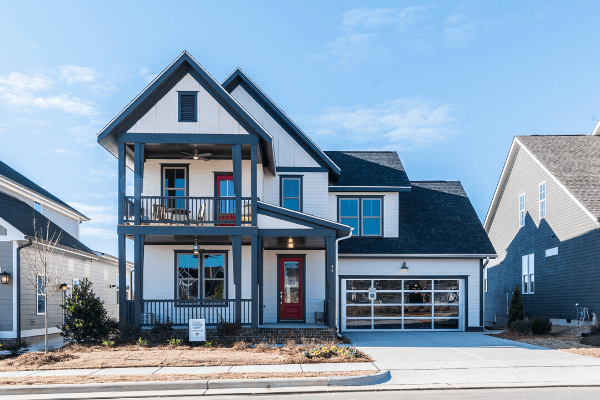 Cutting-Edge Homes
The broad bevy of Briar Chapel styles provide residents with customizable options to create their dream homes. Using high quality materials, our award-winning team of six homebuilders ensures each house's distinct character matches the personality of the homebuyer. Because of these beautiful homes and vibrant lifestyle community, Newland was named Development Company of the Year at the 2017 and 2019 Major Achievements in Marketing and Excellence (MAME) Awards!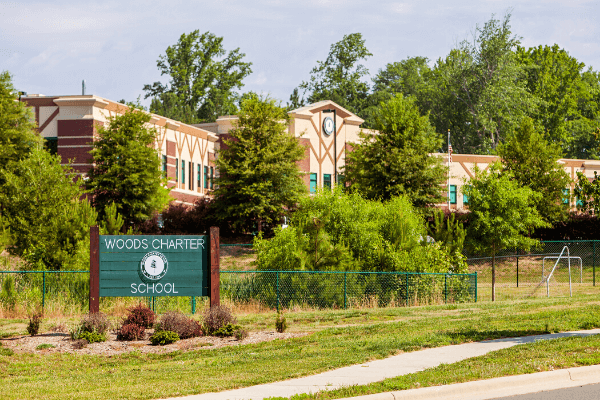 On-Site Schools
Briar Chapel hosts several award-winning on-site schools for all levels of education. These include Primrose School of Chapel Hill at Briar Chapel, Margaret B. Pollard Middle School, Woods Charter School and Central Carolina Community College. Margaret B. Pollard Middle School is the first Leadership in Energy & Environmental Design (LEED) Gold-certified middle school in North Carolina, and according to the U.S. News and World Report, Woods Charter is ranked as the #5 top high school in North Carolina.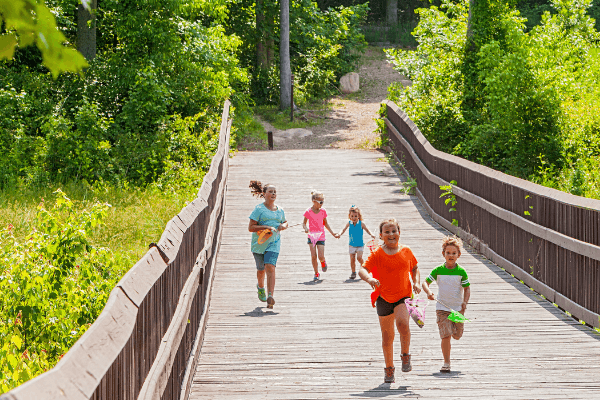 Abundant Outdoor Recreation
Briar Chapel's 1,700 acres brim with 20 community parks, a 24-mile trail system and outdoor sports activities. Whether it's hiking, playing basketball or taking your kids to the playground, there's a way for everyone to enjoy the beautifully preserved nature in Briar Chapel. Still not sure what to do? Read our five suggestions on how to use our parks effectively.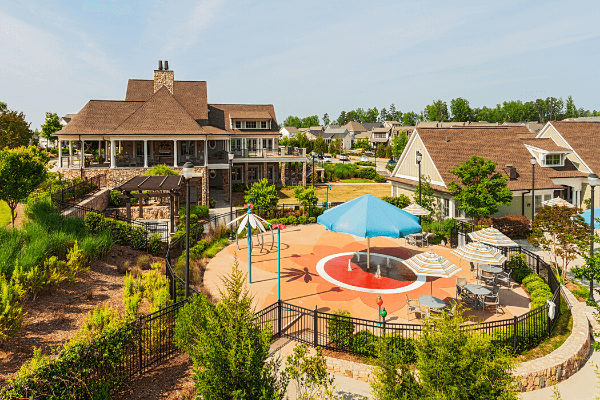 The Briar Clubhouse
Our LEED-certified, resort-style complex features a water park, fitness center, outdoor cabana and more. The outdoor water park includes dual water slides, an eight-lane pool and a splash pad for the children. The Briar Club is an excellent place for residents of all ages to relax, recharge and socialize with one another, all in close proximity to their homes.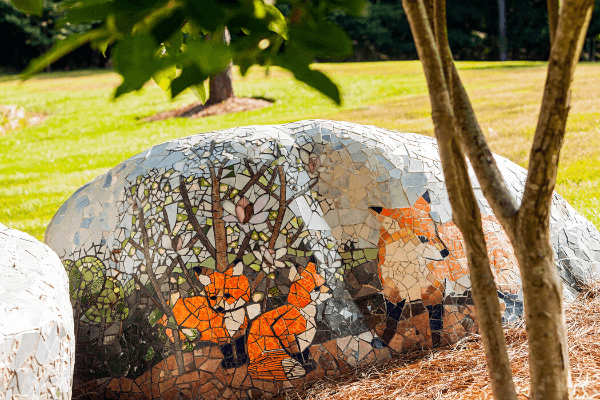 Original Outdoor Art
The landscape of Briar Chapel includes beautiful outdoor artwork and sculptures. Crafted by local artists, these whimsical pieces line our parks and trails to showcase the culture and history of our area. The artwork brings life to the community while residents enjoy the scenic nature.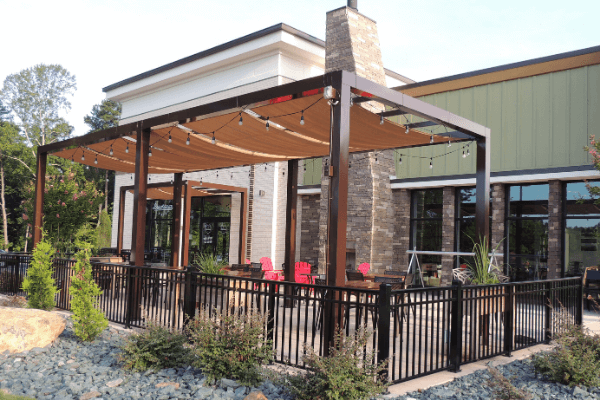 The Veranda
Home to dining, retail and healthcare options, the Veranda is a one-stop shop for most of your needs with three dining options and nine convenient services. That's why we consider it the "front porch" of our community. Grab a burger from Town Hall Burger & Beer or have brunch at Breakaway Cafe before heading over to Parkway Family Dentistry or Triangle Visions Optometry for your appointment.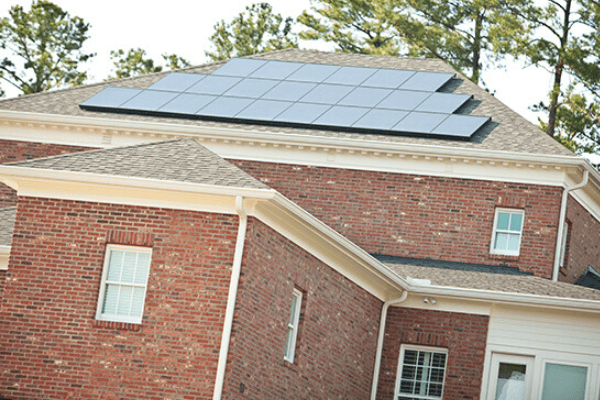 Green Living
Briar Chapel prides itself on building sustainable homes and setting a standard for healthy living. All Briar Chapel homes are NGBS-Green Certified, and we have installed 53 solar panel systems over the history of our community. Not only do sustainable living principles benefit the planet, but they also save residents money. Since Briar Chapel's creation, residents have saved more than $6.2 million on their energy bills. This is the equivalent of the carbon from 4.7 million gallons of gasoline or the cost of 365,000 pizzas from Capps Pizzeria in Veranda!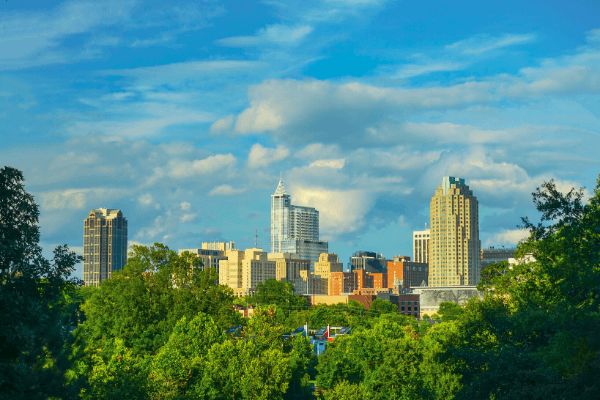 Proximity to the Research Triangle Park
Briar Chapel is closely located to the Raleigh-Durham-Chapel Hill Triangle. Research Triangle Park is the hub of all-things work-related in North Carolina with top-notch health care, dining and shopping as a bonus. Briar Chapel is only a 20-mile drive to RTP and just 10 minutes from downtown Chapel Hill, providing residents easy access to all of the area's offerings.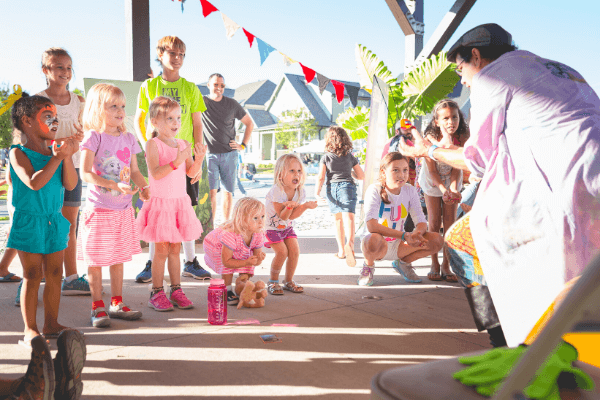 Exciting Events
There's never a dull moment at Briar Chapel! Throughout the year, we host events for residents to enjoy and mingle together, such as monthly events like Coffee Social Hour, Porch Pick Up and Wellness That Works. Our social calendar also features bigger bashes, like Music in the Meadow, Sip & Shop and the Spring Open House Tour.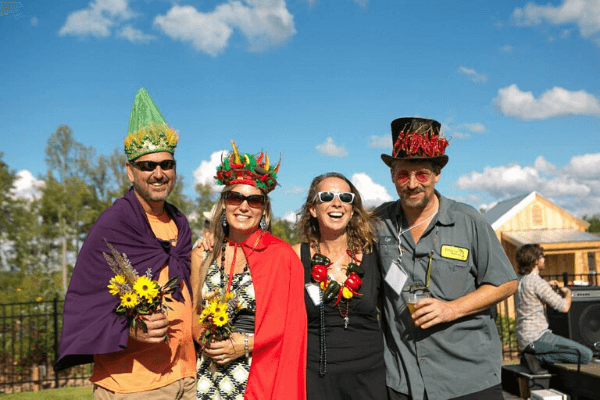 Community Involvement
At Briar Chapel, we make it a priority to give back to the community where we live and work. As a result, we provided land for two new schools and more than 62 acres of green space for Chatham County's civic use. In addition, Briar Chapel contributed an estimated $1.7 million in affordable housing, $1.8 million to Chatham County Parks and Recreation, and $5.8 million to Chatham County schools. Briar Chapel supports local causes and nonprofit organizations as well by establishing community partnerships with Abundance NC and Chatham County Arts Council.
Come explore our favorite parts of Briar Chapel! Register to be a resident for a day!