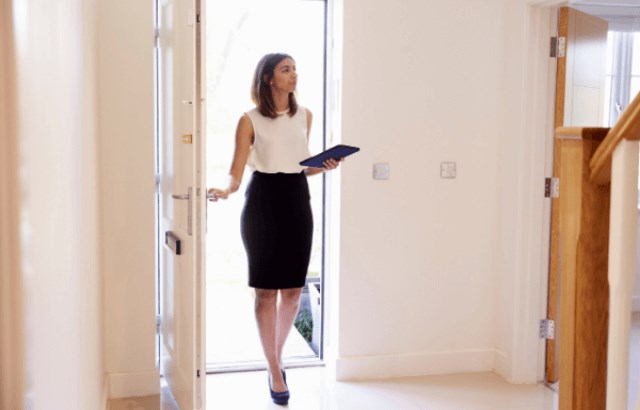 Seal the Deal with a Virtual Tour
With social distancing in place, live video chats offer an effective, real-time method for prospective homebuyers to tour a home. We welcome you to come on-site and provide your clients a virtual tour of our model and spec homes. In tandem with resources from the National Association of Realtors, we've curated best practices to help you create a successful video chat tour.
Choose the appropriate technology.

Ask your client which video technology they prefer, such as FaceTime, Google Hangouts, Skype or Zoom. Download it and familiarize yourself with the features. Make your client's experience as comfortable and seamless as possible by adapting to their preferences. Ensure that WiFi will be available on-site or that your app functions with cellular data. To provide a smooth viewing experience during the tour, consider purchasing a hand-held phone stabilizer.



Map out your tour.

After familiarizing yourself with the stats and floor plan, choose three features to highlight based on your client's needs and preferences. Since you may not have the time to spotlight every fixture and faucet, call out key spotlights and recap them again at the end of the tour.



Communicate perspective and size.

It's difficult for the client to get a sense of scale over a video chat, especially if the home isn't furnished. Provide perspective. For example, if a home touts 16-foot ceilings, a measuring tape or a nearby doorway as a point of reference.

Offer tours of the exterior and neighborhood.

Since the client can't stroll the sidewalks, offer to walk around the backyard, the neighborhood or the amenities to showcase the parks, trails or pool and provide a sense of the atmosphere.

Debrief after the tour.

After you're in your car, conduct a quick gut-check with your client. How did they feel about the home? How was the actual tour experience? Is there anything they would like done differently for future tours or anything else they'd like to discuss or see?
We are here to help you in every way we can! Briar Chapel also provides virtual tours of its model homes and inventory homes. Please contact each on-site agent in the model homes to set up an appointment. 
If you have any questions, please don't hesitate to ask. Happy touring!