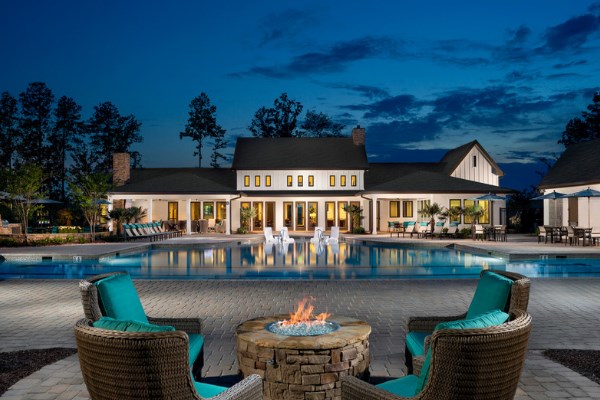 A Virtual Tour of Encore by David Weekley Homes
Briar Chapel partners with an unrivaled team of talented builders, each offering a sustainably built home and a delightful building process. But every Briar Chapel builder also adds "something special" to the mix. Amy Slone, lead sales consultant with Encore by David Weekley Homes, shared the special features that give Encore that extra edge.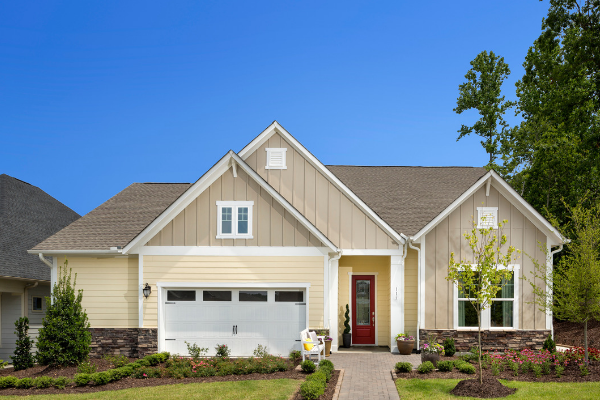 A Community Just For You
If you are 55 years of age or older, Encore by David Weekley Homes has crafted a beautiful community for your active, engaged lifestyle. With 185 homes in its Encore section, this community provides a smaller enclave of adult homes nestled inside a more diverse neighborhood. Residents get the best of both worlds, with Briar Chapel-wide opportunities like a Zumba class, book club, the Briar Club, water park, sport courts, lifestyle director, 20+ parks and 24 miles of trails. Encore residents can then escape back to their adult-only oasis and 55+ designated amenities, complete with a personal fitness center, private pool and clubhouse.
Customer service is paramount at Encore. In addition to building a quality home, there is a team committed to providing extra care and attention for every buyer, which has become a hallmark of the David Weekley Homes experience.
The Encore by David Weekley Model Home at Briar Chapel: Look for…
Encore by David Weekley Homes believes that that your home should be an extension of your personality. Your personal home building team, including your sales consultant and design consultant, will guide you through designing a home that complements your lifestyle – from floor plans to finishes. So what can you expect to see in Encore by David Weekley's model home?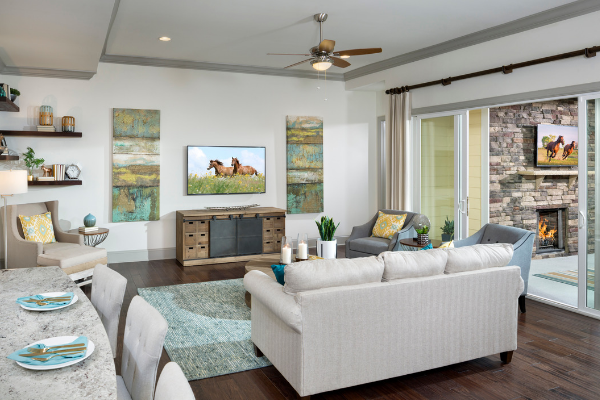 Spacious single-level living with floor-to-ceiling windows filling the home with natural light.
Ten-foot ceilings and eight-foot doors to create a commodious and open home.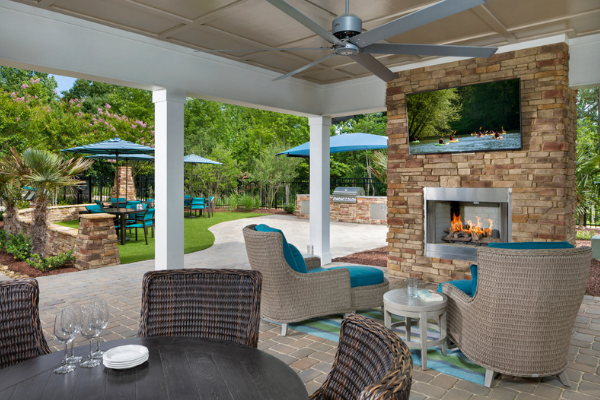 Enhanced relaxation with ample and covered outdoor living areas that become an extension of the home.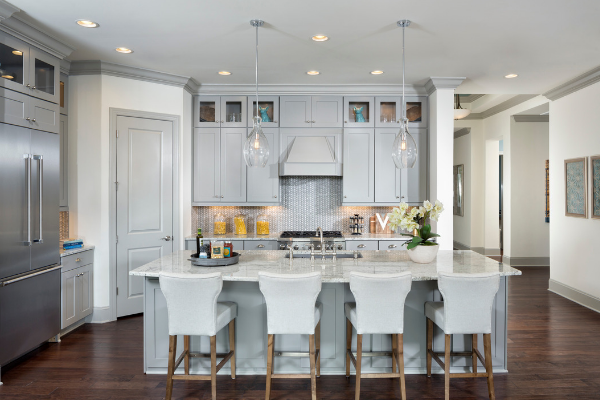 An eat-in kitchen with oversized island offering plenty of room for meal prep or casual meal. .
A distinguished study space with limitless interior design potential.

Encore by David Weekley Homes could be the one for you!
"From the lifestyle design to the open sight lines and windows filled with natural light, those are the things that buyers notice," said Amy. "They see how our homes live and feel larger, and we offer a multitude of options to personalize their home too."
With a commitment to the environment that is as strong as its commitment to its consumers, Encore by David Weekley Homes creates sustainable and energy-efficient homes. Add in its dedication to customer service and state-of-the-art amenities, it is no wonder that Encore by David Weekley Homes was awarded silver the "Best 55+ For-Sale Community Up to 200 Homes" by the National Association of Home Builders this past February.
Are you interested in hearing more about this 55+ community? Learn more about Encore by David Weekley Homes here!