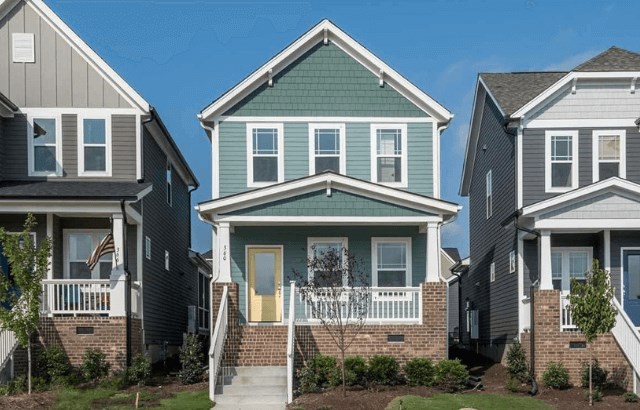 A Virtual Tour of Fresh Paint by Garman
Each homebuilder at Briar Chapel brings a secret ingredient, from their commitment to customer service to their creative ideas or attention to detail. This week we spoke with Alaina Money-Garman, CEO and co-founder of Garman Homes, to find out about the inspiration for Fresh Paint by Garman Homes and how this new brand adds a spin to the home buying process.
Curated Creations
Forget the headaches and hassle of designing every detail of your home, because Fresh Paint by Garman Homes aims to redesign the home buying process in a way that is simple and refreshing. Fresh Paint features 10 different curated home design packages complete with a variety of aesthetics and the hard work already done. Instead of running up a tab as you work to design every aspect of the home, Fresh Paint provides a set price and complete visibility with buyers. You pick your plan, your site and then the home best suited for you. Each package comes with different features with everything from designer lights to vibrant accent walls. You can even go on the website and play around with various aesthetic options to see which best fits you!
The Fresh Paint by Garman Homes at Briar Chapel: Look for…
We learned about the four Garman differences in our previous blog post about Garman Homes, and these differences are applicable across both brands. Fresh Paint not only takes on Garman's core qualities, such as the personal aspect of home design, but it also adds a new edge to Fresh Paint by Garman Homes. They are the perfect homebuilder for those who crave color and a stroll on the wild side.
So what can you expect to see in these pre-packaged model homes?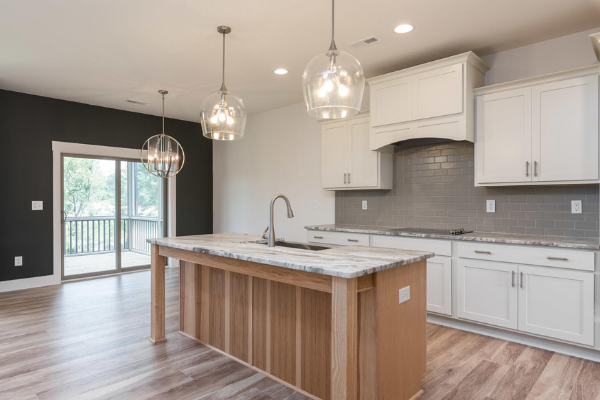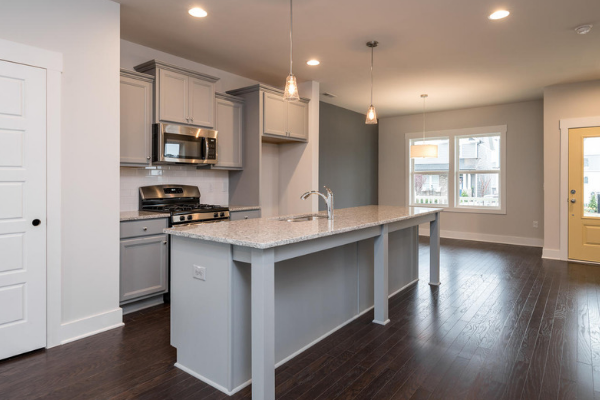 Refreshing bursts of color highlighted in accent walls, painted cabinets and bold backsplash patterns as well as one-of-a kind hanging light fixtures in an open and comfortable kitchen.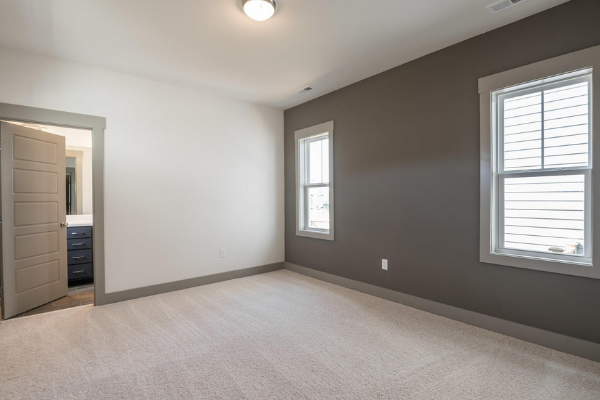 A creative use of wood and colored trims to add creativity and taste to walls and rooms. A spacious master bedroom that turns personality into tasteful décor.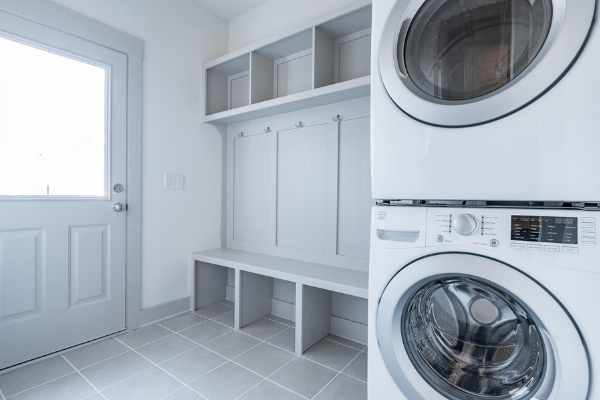 Built-in state-of-the-art appliances, such as the washer and dryer.
Fresh Paint by Garman could be the one for you!
Fresh Paint by Garman Homes is not only a fun and bolder brand, but it is ideal for people who do not want to sit in a design studio and make all the decisions. There's a lot that goes into homebuilding, and Fresh Paint minimizes the work out for our buyers. You can evoke your own style through the variety of aesthetics that Fresh Paint provides.
"We are a local homebuilder, and a lot of our people came from bigger builder backgrounds," Alaina said. "We take all the great things we know about big builders and then apply an intensely personal relationship with our buyers which is really special."
Alaina and the Fresh Paint team believe that great houses exist at all price ranges. They strive to combine quality with affordability and give all of their homebuyers that extra Fresh Paint by Garman Homes flare.
Are you interested in hearing more about this colorful team of homebuilders? Learn more about Fresh Paint by Garman Homes!