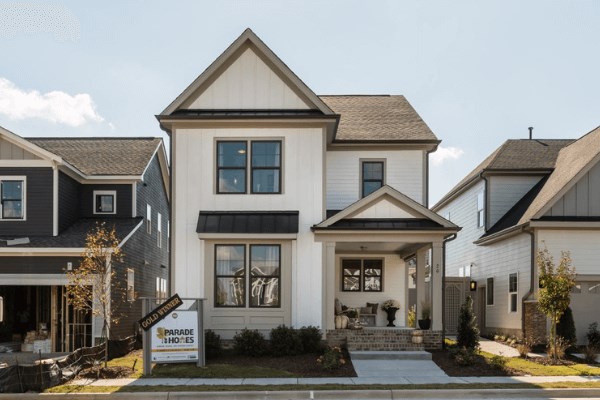 A Virtual Tour of Garman Homes
It's no secret that Briar Chapel works with a team of award-winning builders to create the perfect home for you. Each builder offers unrivaled quality, inspiring designs and of course, a sustainably built, NGBS-certified home. But every Briar Chapel builder also adds "something special" to the mix.
To start, we spoke with Alaina Money-Garman, CEO and co-founder Garman Homes, to find out what makes this Briar Chapel builder distinct.
The Garman Differences
Before the homes even come into the conversation, the Garman brand stands true to the four Garman differences. They are the pillars that define the Garman Homes experience and why the brand exists.
Garman Homes hires rock stars.
Garman Homes expects top-notch service from its employees, and Alaina looks for people with great attitudes and a passion for the industry. From the first time you interact with your team at Garman, you'll be greeted with a smile and excitement to design the home that's best for you.
A closing date is guaranteed.
Garman is all about bold moves, and guaranteeing a closing date for buyers is the second difference that sets it apart. This alleviates one more stressor for the homebuyers during this process. Clients are given a concrete closing date at the time of contract, and if the date is missed, you receive $1,000 towards closing costs. As Alaina says, "Everyone works harder with a deadline and a goal."
The G-Team is there through it all.
From start to beyond the finish, the Garman team is there to ensure a smooth transition from homebuilder to homeowner. On top of the "G-team," the warranty team works with a top-notch group of trades who helped build the home. This group comes back at 45 days and at 11 months after closing to make sure everything is running seamlessly.
Garman believes in giving back.
The final Garman difference is its belief in giving back to the community. With a national award under its belt for community service, Garman Homes is no stranger to investing in its community. Whether it is contributing to a large-scale nonprofit like Habitat for Humanity or working with widowed veterans, the team at Garman Homes believes that purchasing your house is that much better when it helps pay it forward for someone else.
The Garman Model Home at Briar Chapel: Look for…
Garman Homes prides itself in creating houses that break the barrier of traditional, with everything from edgy to a more whimsical, fresh design. So what can you expect to see in Garman's model home at Briar Chapel?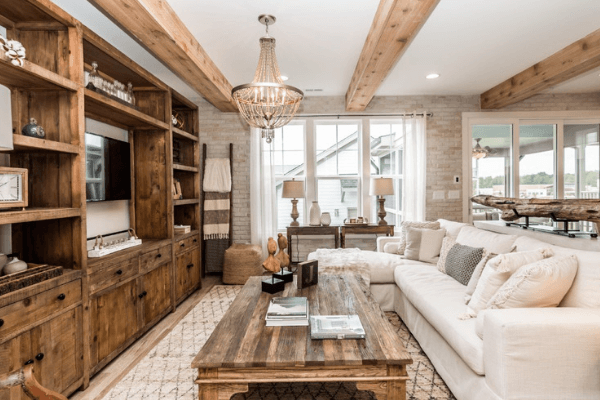 A spacious living area with rustic features that add depth and texture to your new home.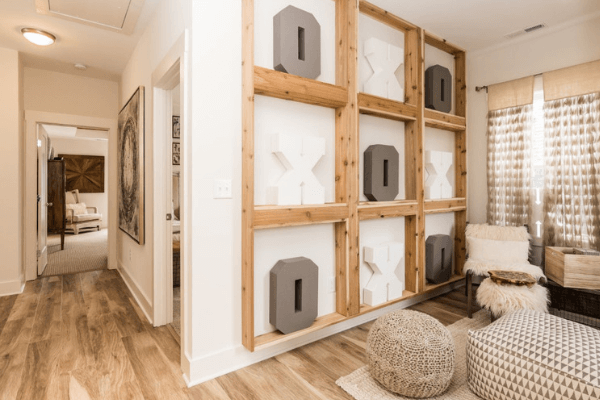 Stylish accent walls that enlarge the space and give you the flexibility to add details of your personal style.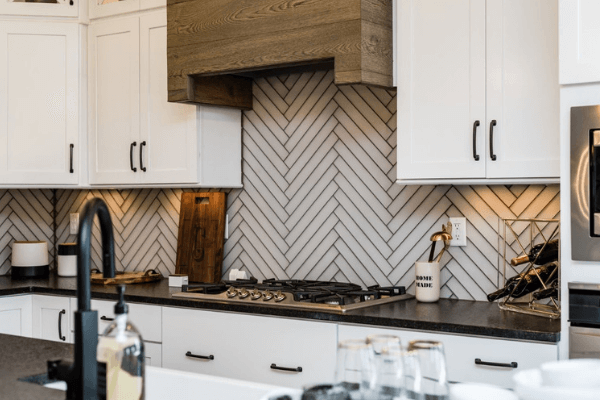 Backsplash tile patterns that are bold, eye-catching and a memorable finish.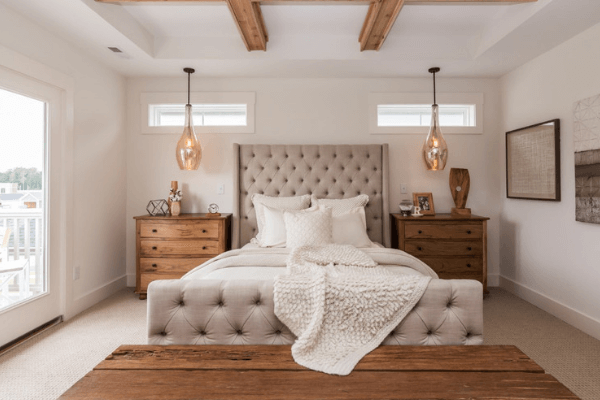 An innovative use of wood, hanging fixtures and a modern color scheme that brings the master bedroom together. 
Garman Homes could be the one for you!
"We tell our trade partners to show us the more unique items, because we have a design team who knows how to use memorable finishes that let buyers express their personal style in a way that looks good," Alaina said.
Along with finding innovative ways to create dream houses, Garman Homes incorporates vibrant colors and out-of-the-box fixtures for a clean and modern aesthetic. And with its outstanding customer service , it is no surprise that Garman Homes has such a long-standing reputation for quality homes.
Learn more about Garman Homes here!