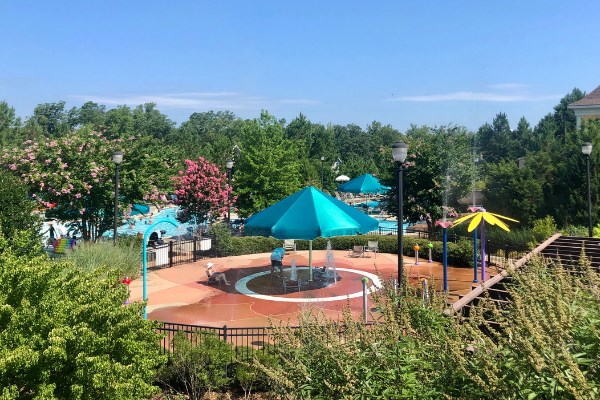 Throw a Hot Summer Bash
Imagine yourself at home in Briar Chapel. Summer get-togethers and bashes are memorable ways to spend time with family and friends, but it can sometimes be a hassle to find the perfect party location. As a resident, you have access to great amenities at Briar Chapel that proffer sizzlin' hot spots for a summer soiree! Here are just a few.
The Pool
In the sweltering North Carolina heat, the Briar Chapel resort-style pool is a great option to keep your guests refreshed. Play in the pool or splash pad, race your friends down our dueling water slides, or cook up a few hotdogs at the nearby outdoor grill. Whether you're relaxing poolside with snacks from the cabana or running water games, the Briar Chapel pool is sure to make a splash.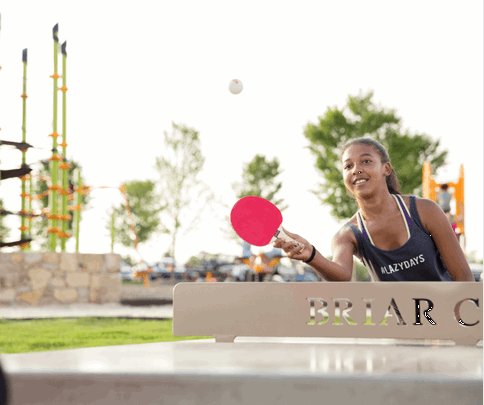 Great Meadow Park
A five-acre linear park, Great Meadow bursts with opportunities for the party-minded. String streamers and balloons across its open-air pavilion for the birthday boy or girl. Bring the pups for a doggy play-date in its open field. Host tournaments on the sand volleyball courts and ping pong tables. Let the kids soak in the fresh air while playing the afternoon away on the playground. Even exercise clubs can host an outdoor workout on Great Meadow's expansive lawn, followed by healthy snacks at the pavilion.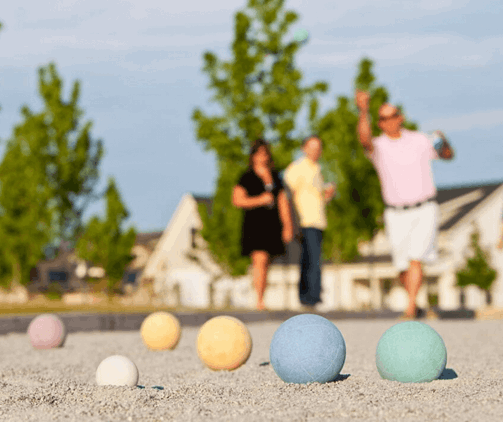 Boulder Park
As the day winds down into evening, embrace the outdoor ambience with the crackling sounds of a summer fire. Host a cookout potluck with friends, or face off in a tournament in our bocce ball and horseshoe pits. Organize a pick-up game of flag football or Capture the Flag. When the day winds down, host a s'mores party over a roaring fire pit. The options are as endless as they are delicious!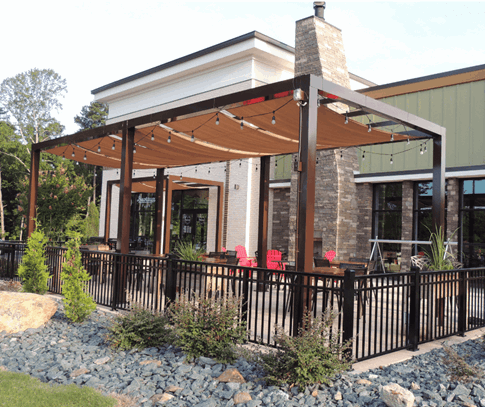 The Veranda
Brimming with eateries, The Veranda offers delectable indoor options to entertain friends and family. Grab a freshly seared burger and a pint of craft beer from Town Hall Burger and Beer, or enjoy a sweet treat and frothy latte at Breakaway Cafe. Meet up with your friends for a night out on the town, or unwind with a cup of coffee after a long day at work. No matter the choice, food, friends and fond memories abound at Veranda.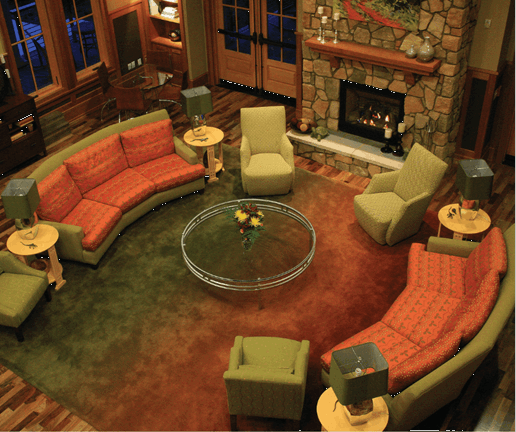 Briar Club
Phone a friend (or crowd!) to meet you at the Briar Clubhouse. Its gathering space and catering kitchen make for a perfect ladies' luncheon or birthday spot. Grab a cozy corner by the fireplace in the wintertime, host a card tournament on the deck, or gather a book club in the meeting room. Or let us do the planning and join us for one of our Briar Chapel events!
Want to learn more about our amenities? Try them out for yourself with our free Resident for a Day program!