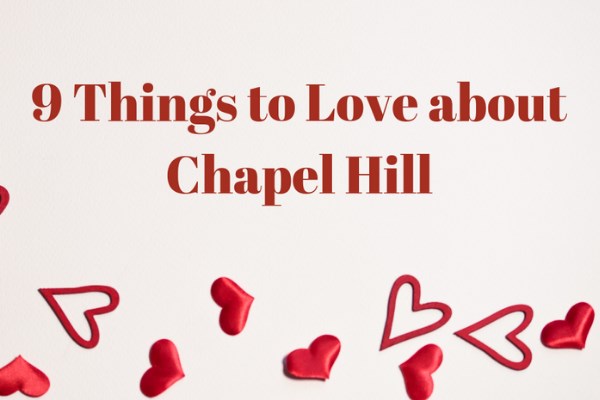 9 Things to Love about Chapel Hill
Valentine's Day is just around the corner, and love is in the air. Whether it's love for the mouth-watering food or the people that make this community so special, there are lots of reasons to love Chapel Hill.
We've come up with our top nine things to love about Chapel Hill for this Valentine's season.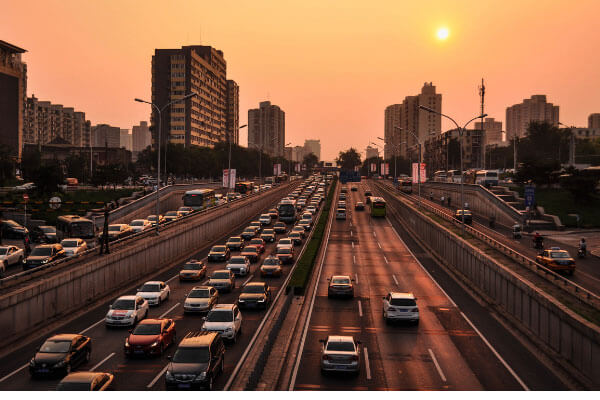 It's convenient to go just about anywhere.
Chapel Hill is nestled in the perfect area. Not only is it easy to get around this cozy town, but it is just a few miles down the road from Briar Chapel. Durham is around the corner, and Raleigh is only 28 miles away, leaving you with lots of options for a day trip or date night. If you want a weekend getaway, the mountains of Asheville are three hours to the west. Carolina Beach is an even shorter drive to the southeast – the best of both worlds.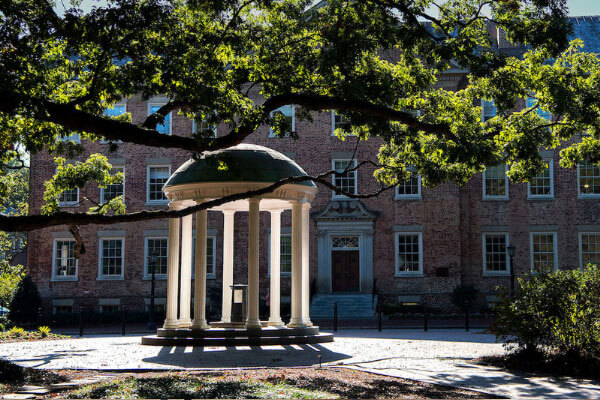 Chapel Hill is picture perfect every season of the year.
Image from unc.edu - Jon Gardiner/UNC-Chapel Hill
Chapel Hill doesn't have to worry about posing on its "good side" for pictures, because it looks beautiful no matter the season. In the spring and early summer, the trees begin blooming with color. Residents are surrounded by vibrant dogwoods, azaleas, redbuds and Japanese maples. When the temperatures drop and fall approaches, Chapel Hill has the best display of reds, oranges and yellows that nature has to offer. Famous landmarks like the Old Well and the Morehead-Patterson Bell Tower stand out as picturesque no matter what the season.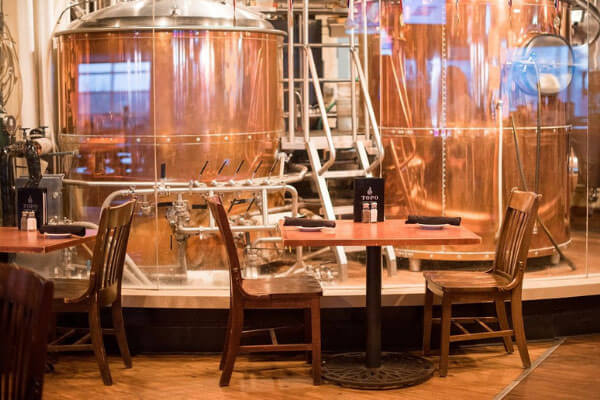 You will never run out of places to eat.
Image from www.topofthehill.com
If you walk down Franklin Street in Chapel Hill, you will get a glimpse of the variety of eateries and restaurants that this town has to offer. There is everything from Mediterranean and Asian to pizza places galore. Traditional restaurants like Top of the Hill are perfect for an upscale evening, and casual eateries offer delicious fare, such as Breakaway Café and Town Hall Burger & Beer in Briar Chapel's Veranda section. One local favorite in Chapel Hill is Al's Burgers, which Trip Advisor ranked as the 'Best Burger in America.'
You can always satisfy your sweet tooth.
Once you finish dinner, you won't be able to turn down dessert. Chapel Hill is a sugar lover's dream come true. Are you in the mood for ice cream, a warm chocolate chip cookie or a freshly baked pastry? Ice cream shops like Ben and Jerry's and Cold Stone Creamery join hidden desserts gems of Chapel Hill, like the Yogurt Pump (residing next to He's Not Here). Insomnia Cookies will deliver to your doorstep with cookies still warm from the oven. You can also pop into the Bread and Butter Bakery for a homemade pastry or a steamy latte.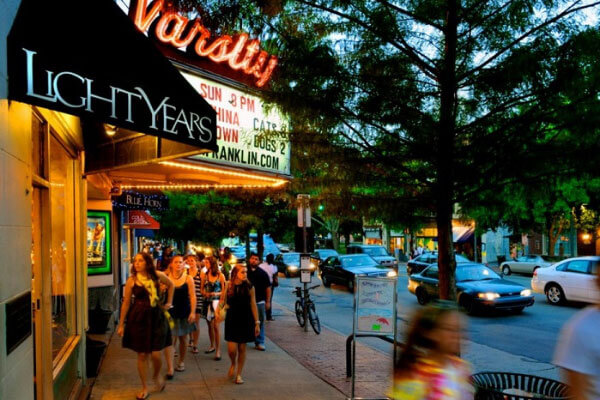 There is a plethora of things to do.
Image from www.visitchapelhill.org.
Similar to the wide variety of places to eat, Chapel Hill has a diverse range of things to do. If you're a lover of sports, arts, science or nature, this town will not disappoint. On top of the legendary men's basketball team at UNC, Chapel Hill has one of the North Carolina Botanical Garden's oldest tracts in the Coker Arboretum. In spring, just stepping foot in this garden transports you to a world of magic and color. The 24 miles of hiking trails in Briar Chapel are also accessible year-round. If you are a connoisseur of the arts, you can check out performances at the numerous theaters or visit the Ackland Art Museum. The Varsity Theater, the Morehead Planetarium and the Kidzu Children's Museum are also a few highlight attractions for all ages.
Chapel Hill is rooted in rich history.
Chapel Hill was originally built to support the university that thrives here. UNC Chapel Hill is the oldest public university in the country, originally founded in 1789. Throughout the years, locals have developed a sense of pride and love for this quaint town that stems from the rich history and distinct characteristics. It is a community where a diversity of people, traditions and opportunities come together. Every time you take a stroll across the bricks, landmarks that date back to the 1700s surround you – a treasure trove of historical adventures.
This town has a feeling of camaraderie and pride.
Since Chapel Hill has been around for a long time, the locals and residents have an unspoken bind of pride and camaraderie. Carolina blue attire is a necessity (plus, who doesn't look good in Carolina blue?), and residents in this town are warm and friendly. University students and Chapel Hill locals alike adorn Carolina gear for sports game days and community celebrations. As the Alma Mater goes, "I'm a Tar Heel born, I'm a Tar Heel bred, and when I die I'm a Tar Heel dead."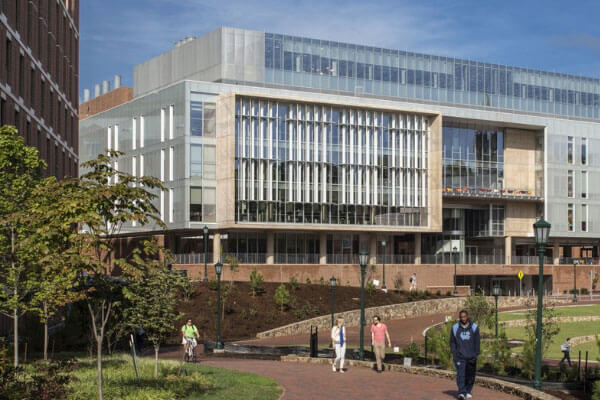 A college degree from this hometown won't break the bank.
Image from www.unc.edu
Tuition prices for college climb, paying the bill for college tuition is no easy task these days. If you're searching for a reasonably priced public university with a great reputation, UNC Chapel Hill offers unbeatable value for your money. The university was named the best public university for financial value by the Wall Street Journal and Times Higher Education's College Rankings. The university is not only committed to creating an affordable college experience, but it also provides students with tools and resources they need to succeed throughout college and beyond.
It's a small town feel with big city amenities.
If you're looking for a small town feel with all the big-city perks, Chapel Hill is the place to be. Chapel Hill has a lot to offer, and you will not have to look any further than down the street for an endless list of things to do.
For more specific ideas on things to do in this beautiful town, you can read our previous blog post on Top Winter Events to Do in Chapel Hill here for some ideas.
…and Happy Valentines!