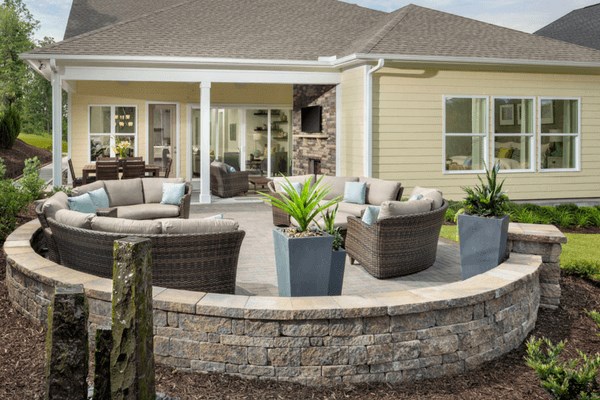 Designing for Backyard Bliss
Summer welcomes a season of backyard barbecues and front porch parties. While planning for your next home, you have the perfect opportunity to transform your outdoors into an oasis. Leverage these top three landscape trends to create your own wonderland.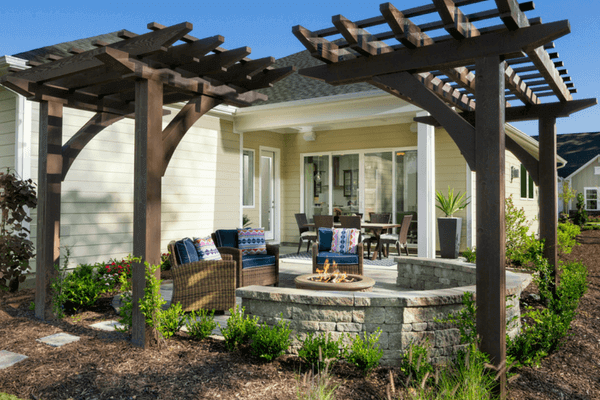 Experiential Landscape Design
Gone are the days when landscaping served only to enhance curb appeal. Instead, treat your outdoor spaces as an extension of your indoor living, crafted to complement your favorite activities. Bob Villa dubs this "experiential landscape design." Are you a grilling guru? Enjoy dining alfresco? Create your own outdoor kitchen, a built-in backyard bistro to accommodate a grill and grilling tools.  If you're the hostess with the mostess, design a party patio bedecked with a fire pit for hotdog cookouts or happy hour cocktails. Briar Chapel builder Encore by David Weekley, for example, incorporates this gorgeous dining area shaded by a stylish pergola. Garman Homes also showcases eye-catching fireplaces and patios.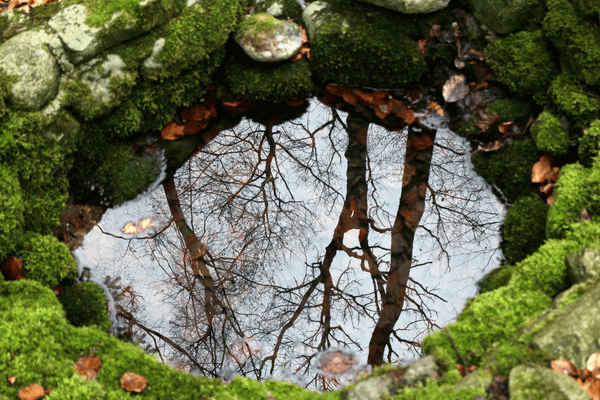 Serene Sanctuaries
Nature offers a wonderfully tranquil atmosphere that can relax and rejuvenate. Transform your yard into a haven with a few key elements. Water features offer an intriguing blend of energy and serenity, like babbling fountains and trickling waterfalls. Integrate an element of wabi-sabi into your landscape. Dating back to the 15th century, wabi-sabi is the Japanese art of accepting and embracing imperfection. Experiment with rustic gates or vintage pots nestled among overgrown mosses for a zen effect. 


Curated Craftsmanship
Amidst the ebb and flow of wabi-sabi, anchor your outdoors with a distinct centerpiece. For example, craft a stone entryway arch, a sunken fire pit or a glimmering backdrop to your water feature. Briar Chapel commissioned artists to create a series of whimsical outdoor pieces dotting our parks and trails, such as these mosaic boulders and colorful trailheads. But artistic aesthetics don't have to break the bank. You can create your own stepping stones with an easy DIY approach. 
Looking for more ideas? Become a Resident for a Day at Briar Chapel to explore model homes, parks, trails and water park!