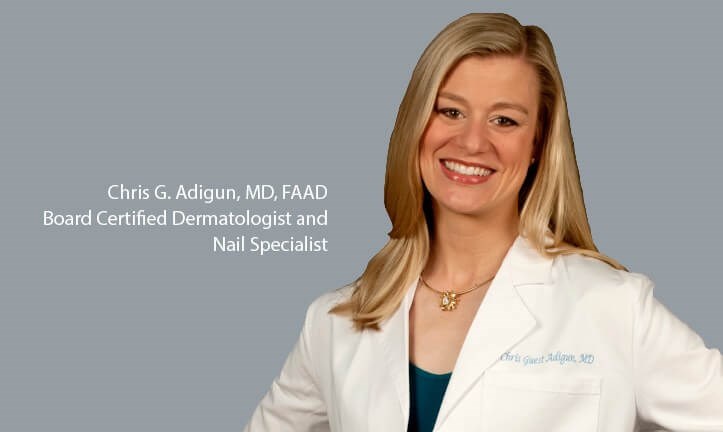 A World-Renowned Expert. A Briar Chapel Neighbor
Reader's Digest, New York Post, Teen Vogue, Healthy Living, Glamour, Cosmopolitan, Women's Health, Self, Allure, US News… 
Sound like an impressive reading list? Each of these prestigious publications shares one common thread – an article on Dr. Chris Adigun, world-renowned dermatologist…and a Veranda tenant!
Located in Veranda, Briar Chapel's burgeoning commercial section, the Dermatology & Laser Center of Chapel Hill (DLC) is a comprehensive practice that is committed first and foremost to providing quality care and personalized treatments. Founded by Dr. Adigun herself, DLC offers options for every generation; from toddlers to grandparents, the entire family feels at home with Dr. Adigun and her staff.
"When I moved to North Carolina a few years ago, Briar Chapel caught my eye—a vibrant community of people growing and making lives together," said Dr. Adigun. "One of my greatest desires is to meaningfully contribute and improve families' quality of life, and there couldn't be a better place than Briar Chapel."
In addition, Dr. Adigun and her team offer some of the world's most cutting-edge services. State-of-the-art laser technology (found only a few other locations in North Carolina) enables the DLC team to treat everything from cosmetic dermatology concerns to acute medical conditions. In fact, Dr. Adigun has appeared on The Today Show and Good Morning America to share her acclaimed expertise on dermatology and healthy nail care. Dr. Adigun stays connected to the heartbeat of the medical community, a two-time recipient of the Doctor's Choice Award for Dermatology.
"I LOVE the staff here," said one recent patient. "Dr. Adigun was awesome! Very friendly and informative and just plain down to earth. Love love love!"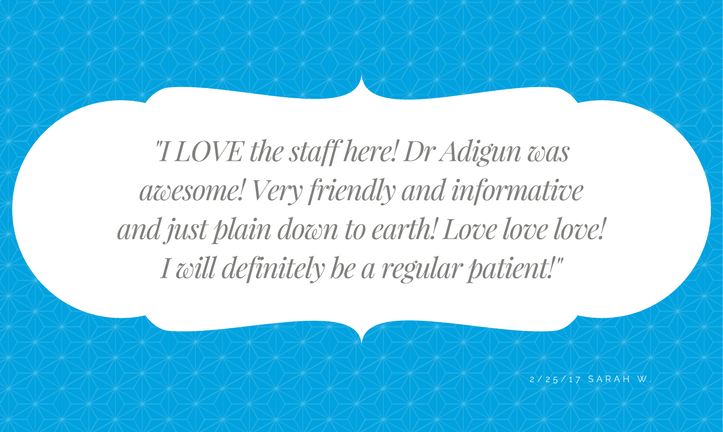 Best of all, her acclaimed team is just a short drive or walk from your home in Briar Chapel. Learn more or make an appointment for your dermatology needs! And while you're visiting Veranda, check out our other vibrant restaurants and businesses!