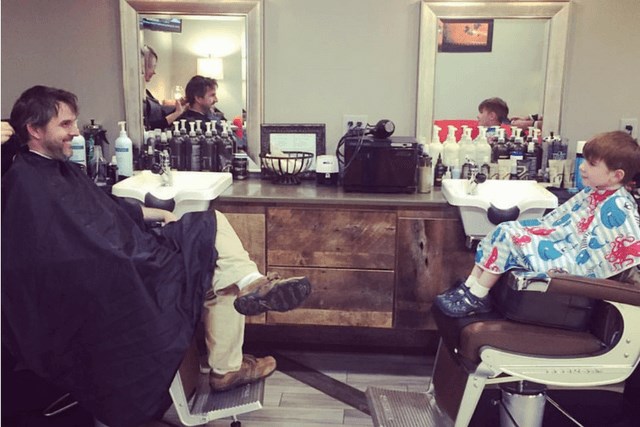 Get The Edge
After 100 days of being open, Edge owner Heather penned a business blog.
100 days of haircuts + 100 new perspectives = 10 things she learned, ranging from unexpected kid meltdowns to wowing Brad-Pitt-esque transformations.

"As a former high school language arts teacher and stay-at-home mother, I had no idea what I would learn in 100 days as a salon owner," said Heather Lloyd. "Now, we're the first salon of our kind in the world. A dream come true, really!"

Located in Veranda, Edge is the country's first stand-alone Aveda men's concept salon, providing grooming and maintenance merged with holistic well-being. This ground-breaking concept, however, almost didn't materialize. Jason, Heather's husband, had always held a lifelong dream of opening a business, but Heather remained reticent…until she laid eyes on Briar Chapel. 

"I loved the design, I loved the look of Veranda, and I loved how it is embedded into the Briar Chapel community," said Heather. "I told Jason that either we open our business in Veranda, or we don't open it at all. This is finally our opportunity!"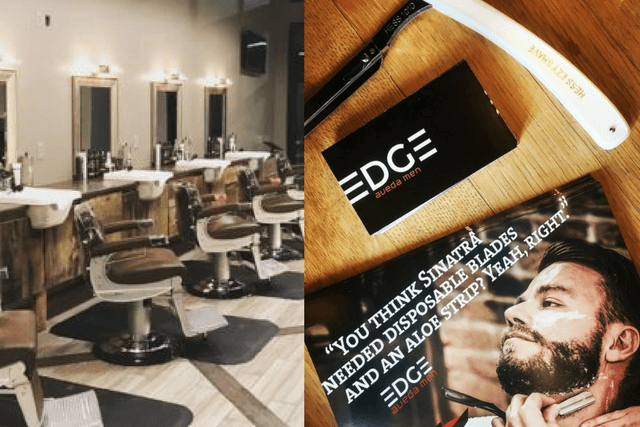 Through a series of serendipitous events — from contracts with developer John Fugo to partnerships with Aveda — Heather and Jason Lloyd debuted Edge in late 2016. But Edge isn't your average barbershop. Edge was inspired by the Lloyd family's own fond memories. For years, hair cut appointments were a time of bonding for Jason and his young son, Preston. During these dad-son outings, the duo visited salons that offered "special treatments," like hot towels (a big deal for Preston!).
In a similar fashion, Edge provides a relaxed, "pampering experience" for its guests. "The Signature" treatment, for example, offers men a cut along with a mini-facial and head, neck and shoulder massage. Edge provides a space for kids to play, and dads can sip on a beer while listening to Frank Sinatra as they are waiting on the kids' cuts. Moms are also welcome to enjoy styling, personal care and, according to Heather, an unshakable commitment to happy customers.

It's classy, relaxed hair care for the entire family. For something that's a cut above, book your next relaxed appointment!
3 Tips To Keep Your Look Fresh
from Heather and the Aveda Team
Wash with Care. First and foremost, avoid over-washing your hair, which can cause dry split ends and color fade. Depending on your hair type, aim to wash your hair every other day, if possible, but of course, daily if absolutely needed!
Choose Quality Products. While you may change your clothes daily, you wear your hair all the time. Invest in your coif with high-quality products devoid of sulfates. Ask us for recommendations!
Don't be afraid of a little change! Experienced stylists can transform your look and truly reveal a different, new style without a major change. It takes a little trust, but the outcome is amazing!
"I loved the design, I loved the look of Veranda, and I loved how it is embedded into the Briar Chapel community," said Heather. "I told Jason that either we open our business in Veranda, or we don't open it at all. This is finally our opportunity!"